The foundation of the INTBAU College of Chapters (ICC) was the result of the rapid expansion of INTBAU and the growing number of projects initiated by national Chapters.
A brief history of our Chapters:
2005
INTBAU India, INTBAU Germany.
---
2006
INTBAU Scandinavia, INTBAU Nigeria.
---
2007
INTBAU Romania, INTBAU USA, INTBAU Canada, INTBAU Iran.
---
2008
INTBAU Australia, INTBAU Italy, INTBAU Poland.
---
2009
INTBAU Cuba, INTBAU Cyprus, INTBAU Ireland, INTBAU Russia.
---
2010
INTBAU Estonia.
---
2011
INTBAU Netherlands.
---
2012
INTBAU Spain.
---
2013
INTBAU Philippines.
---
2014
INTBAU Portugal, INTBAU Island States (SIDS), INTBAU Albania, INTBAU Afghanistan (in partnership with Turquoise Mountain).
---
2016
INTBAU Czechia, INTBAU New Zealand, INTBAU Montenegro.
---
2017
INTBAU Bangladesh.
---
2018
INTBAU Pakistan, INTBAU Turkey, INTBAU Sweden, INTBAU Finland, INTBAU Malaysia.
---
2019
INTBAU China
---
2020
INTBAU Ethiopia
---
2021
INTBAU Serbia
---
2022
INTBAU Qatar, INTBAU Levant, INTBAU Mexico
---
2023
INTBAU Costa Rica, INTBAU Ukraine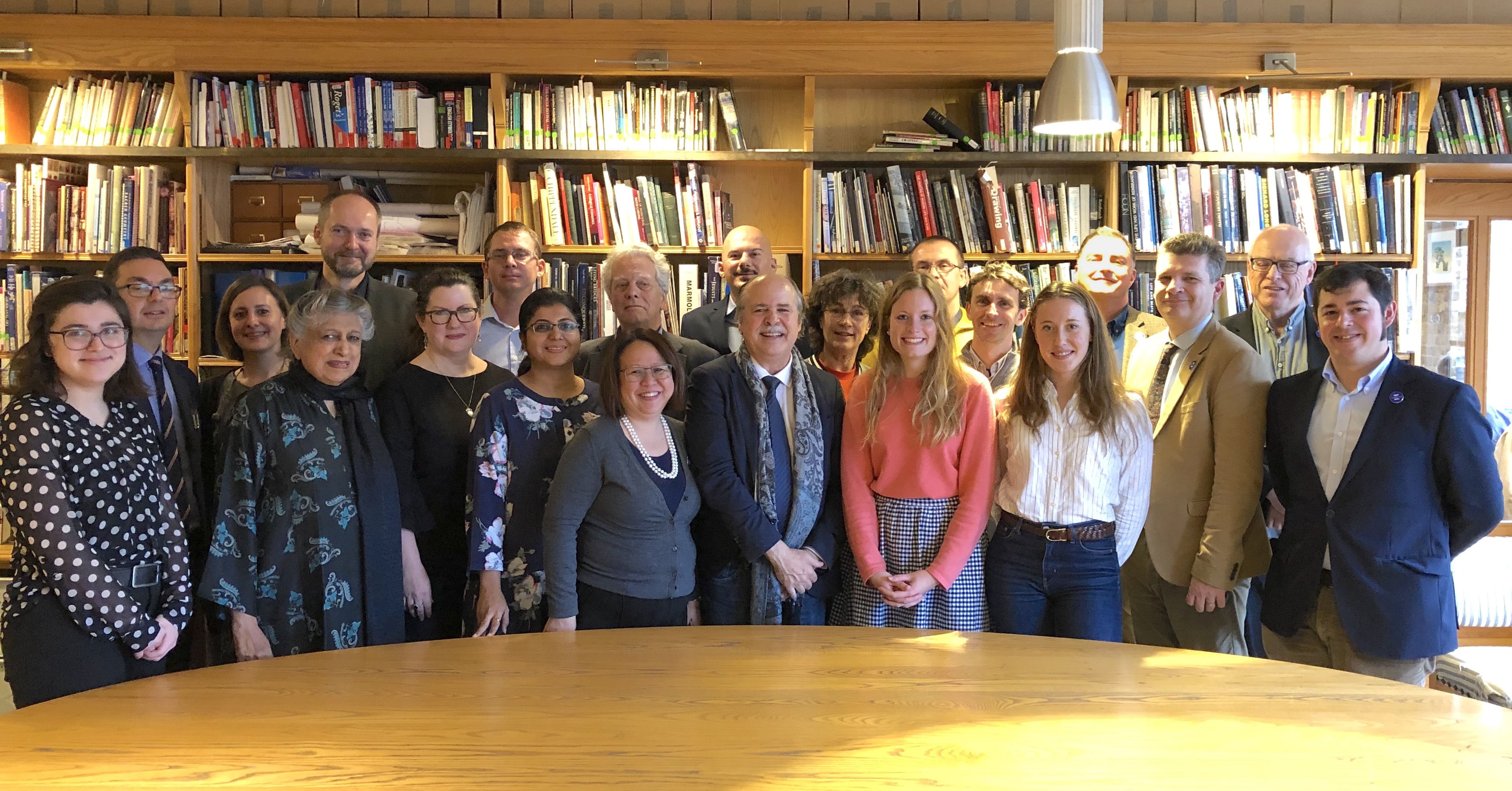 The Management Team consists of Tomasz Jelenski (Poland, Chair), Robert Adam (UK, Deputy Chair), Justin Hewitt (Australia, Secretary) and Marjo Uotila (Finland, Secretary).
The INTBAU College of Chapters meets at least once a year, and discusses the future projects of the charity. The 2015 annual meeting took place in Havana, Cuba on 17 November, with the 2016 meeting taking place exactly a year later in London alongside the INTBAU World Congress. In 2017 the ICC meeting took place alongside the INTBAU annual event in Milan. In 2018 the ICC meeting took place in London alongside the INTBAU World Congress and in 2019, the meeting took place in Pakistan alongside the 2019 INTBAU conference at Makli.