INTBAU was established in 2001, and has since gained over 30 chapters and 6,000 members in more than 100 countries worldwide. We work under the patronage of our founder, HRH The Prince of Wales.
INTBAU's mission is to support traditional building, the maintenance of local character, and the creation of better places to live. We do this through workshops, summer schools, study tours, conferences, awards, and competitions. Our three objectives are to research, educate, and engage as widely as possible on the value and relevance of traditional architecture and urban design.
INTBAU is a unique, established resource for global knowledge of traditional architecture and urban design. Our active network consists of individuals and institutions who design, make, maintain, study, or enjoy traditional buildings and places.
---
Case Studies
1. RESEARCH | World Congress
INTBAU organises a biennial World Congress in London, which brings together global perspectives and knowledge for discussion and debate of pressing issues facing the built environment in communities around the world. Find out more.
In 2015, we focused on the solutions being developed locally to international challenges such as globalisation, climate change and resource scarcity. In 2016, we focused on the impacts of rapid urbanisation. This is one of the biggest challenges facing the world today, which will have wide-ranging effects on how and where we live. In 2018, we called the Congress 'Everything Old Is New Again', and explored what appears to be a resurgence in the use of natural materials and traditional forms for buildings and places around the world.
The next World Congress will take place on 5-6th November 2020 at the Royal Society of Arts in London. It will include the presentation of our fourth Excellence Awards and a Travel Scholarship for an architecture student.
---
INTBAU identified the need to give a platform to the contributions that traditional methods of building and place-making offer to best practice in architecture and urban design around the world. Our diverse network is composed of people from many professional and cultural backgrounds. The World Congress is an impactful way to bring this group together and, crucially, to attract and learn from new audiences.
So far, our World Congress events have presented projects, perspectives and proposals from 70 speakers and panellists, with over 600 delegates in attendance. We have published calls to action and positioning research which have been shared around the world. 2015 marked our first collaboration with a corporate affiliate, AkzoNobel, to coincide with the launch of their 'Our Human Cities' campaign. 2016's Congress included the participation of RIBA President Jane Duncan and media partnership with the London Evening Standard.
---
2. EDUCATE | Engelsberg Summer School in Classical Architecture
Since 2016, INTBAU has held an annual four-week summer school in classical architecture at Engelsberg, a UNESCO World Heritage Site near Stockholm, Sweden. Find out more. 
For the month of July, students learn from leading practitioners and academics of modern classical architecture. In addition to drawing, theory and design modules, the course includes one week in Stockholm to study the internationally-significant intersection of classical and vernacular architectural styles known as 'Swedish Grace'.
Open each year to 20 students and practitioners of all levels of ability and experience, we have so far had participants from 29 countries, from Australia, Croatia and the Gambia to Myanmar, Panama and the Philippines. Alumni of the programme keep in touch via email groups and social media, and report that their experience on the Engelsberg programme has had a lasting impact on their career development and their awareness and appreciation of classical architecture and the design process. You can read more about the student experience in blogs from 2018 and 2019.
---
3. ENGAGE | Future Proofing Aluva
In 2014-2015, INTBAU was a partner on a Department for International Development project to support Aluva Municipality in Kerala, India to address and minimise the impacts of unplanned development around the city.
The Future Proofing Aluva project involved community members, built environment experts and local government representatives. It produced a sustainable, low carbon urban development plan and an urban design framework for the creation of places with strong local identity, capable of delivering a good standard of life for residents.
A team of INTBAU experts from India and the UK participated in workshops in Aluva in November 2014 and May 2015, accompanied by hands-on training in community engagement with key local stakeholders. The final report includes INTBAU's five suggested areas for urban design improvements and a series of town centre interventions to increase walkability, improve access to green space and the river and upgrade community resources, in particular for women and girls. More about the project is on the gov.uk website here.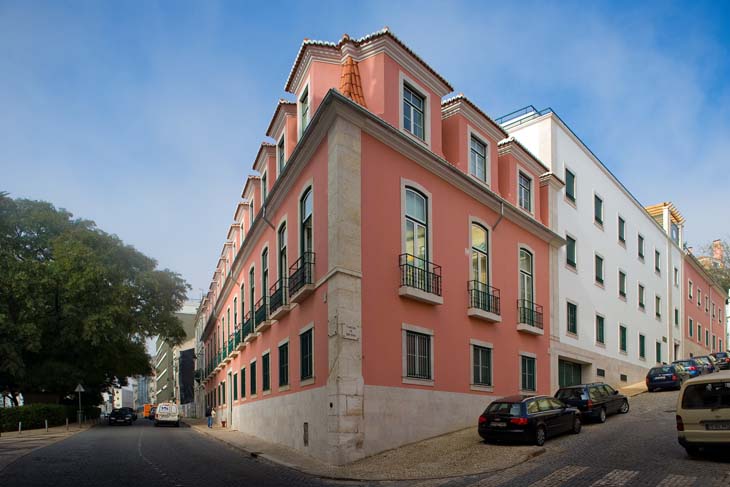 Staff
Harriet Wennberg
Executive Director
+44 (0)20 7613 8578
harriet.wennberg@intbau.org
Juliette Butler
Programme and Communications Coordinator
+44 (0)20 7613 8533
juliette.butler@intbau.org
Address
19-22 Charlotte Road
London EC2A 3SG, UK