A special online resource in addition to our existing resource available here.
Latest additions:
The Journal of Traditional Building, Architecture and Urbanism
Building Sustainability Podcast
The Prince's Foundation Rapid Planning Toolkit
The Architecture of Place Talk Series
In Praise of Pastiche by Samuel Hughes
Building Beautiful: an Interview with Robert Adam
Interviews with the winners of the 2020 Richard H. Driehaus Building Arts Awards
La Table Ronde: Architect-in-training sees lockdown as a chance to educate and engage
Watch the Complete 2020 Award for Emerging Excellence Panel Discussion
All past sessions in the Commonwealth Sustainable Cities online programme
All recorded sessions in INTBAU's Summer Series accessible online
'Urban Fusion,' an article by INTBAU's Executive Director, Harriet Wennberg, for ONE, a free E-magazine
INTBAU's Virtual Exhibition Perspectives on a Pandemic
How 2020 Remapped Your Worlds: for City Lab
'Sociable Distancing' An essay by Michael W Mehaffy
Professor Robert Adam's Time for Architecture Talk for The Architecture Foundation
Traditional Architecture, Objective Beauty, and The Cult of Modernism: Letters from a Contrarian Podcast
Why is the Modern World So Ugly? The Book of Life
2020 Summer School: a city in the center of Europe. MA and Ph.D. students.
Alberti's Window: art history for all
Online Courses and Lectures:
The ICAA's 2020 Summer Studio Retrospective, including courses, interviews, an annotated summer reading list, and more – free throughout July.
Commonwealth Sustainable Cities Webinar Series
Urban Design Group talks every Thursday at 17:30 London (GMT) and recorded online
The Smithsonian Magazine: Six Online Courses About Europe to Take Before You Can Safely Travel There Again
The Sustainable Urban Design Series: The Prince's Foundation
Timber Research And Development Association: key timber-related resources, publications, species sheets and Eurocode software (Free for students)
Learning to Look at Western Architecture: University of Oxford (£280)
Free 5 day architectural sketching intensive
Ancient Greek Architecture: Oxford Royale Academy (£30)
Victorian Classicism: Oxford Royale Academy (£30)
Roman Architecture: Yale University (Free)
Age of Cathedrals: Yale University (Free)
Greek and Roman Mythology: University of Pennsylvania (Free)
Greening the Economy: Sustainable Cities: Lund University (Free)
The Age of Sustainable Development: Colombia University (Free)
The Meaning of Rome: Notre Dame, IN (Free)
ICAA Certificate in Classical Architecture
Watch the first episode in the online lecture series with Yasmeen Lari and Ar Murad Jamil IAP-RIC "Architecture, disaster management and post covid-19 world"
The 3rd Europe Housing Forum: Alireza Sagharchi on cities' architecture and urban design
The Inaugural Robert A.M. Stern Architects Lecture Alireza Sagharchi – An Architectural Journey: In Search of Tradition
Dealing with COVID-19 in the towns and cities of the global South by Diana Mitlin on the IIED blog
Cities at Risk: How can we manage the impact of the crisis on urban areas? an interview with the World Bank's Sameh Wahba
Podcasts and videos
Covid City Stories. Episode 3: Four cities, four stories. Why pre-Covid citymaking matters.
City Talks: Richard Florida on the future of cities after the Coronavirus
100 Day Studio: The Architecture Foundation
Material Matters: Grant Gibson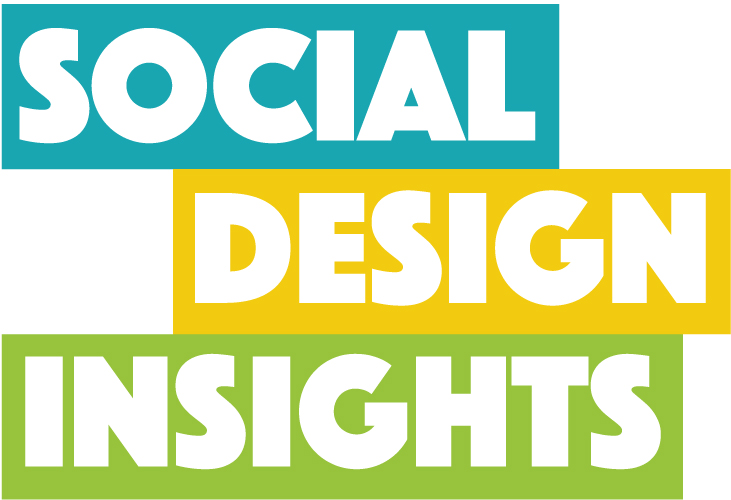 Social Design Insights: the Curry Stone Foundation: In Defense of 'Slowness', Designing for Women and Girls, Engaging and Reframing the Refugee Crisis
In Our Time: BBC Radio 4 Architecture and Power, Vitruvius and De Architectura, The Roman Republic
Great Lives: BBC Radio 4: Sir John Vanbrugh, Edward William Godwin, Sir Edwin Lutyens, Charles Sargeant Jagger
National Life Stories, Architect's Lives: British Library Catalogue and to see list of interviewees follow links here.
Raphael Manzano Seminar and Conference Footage:
The first conference of the Rafael Mazano Prize 2012
The Architecture in the Age of Austerity Seminar 2013
Architecture and Local Identity International Seminar 2014
Architecture and Humanism 2015
Architecture and Traditional Building Crafts International Seminar 2016
Architecture and Place Making International Seminar 2017
The Reconstruction of Cultural Heritage International Seminar 2018
New Vernacular Architecture International Seminar 2019.
Cave of Apelles: conversations about aesthetics, myths, and philosophy.
Leon Krier: Interviews and Discussions
Classical Tradition Conference Footage
Websites
ICAA Online Courses/Resources: classicist.org, rare books archive, The Classicist
ADAM Architecture: research, education, publications
Rafael Manzano Prize for Traditional Architecture
Driehaus Prize and competition webpages
CNU, Congress for the New Urbanism
RIBAPIX: RIBA digitised image library
Fourth Door Review: Unstructured Online Magazine 1-9 and Roots Architecture
uncube: architecture editorial
Thomson Reuters: PLACE
INTBAU USA Resources
Clem Labine's Traditional Building Magazine
Bibliotheca Orientalis Attilio Petruccioli: Library of the Centre for Environmental Studies in Islamic Countries
JHNA: Journal of Historians of Netherlandish Art
Anno 1900: Art Nouveau in the Netherlands
New Traditional Art
Museum Exhibitions (Virtual)
John Soane Museum Digital Archive
The Wallace Collection highlights
Pinacoteca di Brera – Milan
Galleria degli Uffizi – Florence
Musei Vaticani – Rome
Museo Archeologico – Athens
Prado – Madrid
Louvre – Paris
British Museum – London
Metropolitan Museum – New York
Hermitage – San Pietroburgo
National Gallery of Art – Washington
Databases:
Books
CLASSICISM AT HOME: Architecture of Alireza Sagharchi.
Time For Architecture: On Modernity, Memory and Time in Architecture and Urban Design by Robert Adam
Architect Nili Portugali's book A Holistic Approach to Architecture
Recently published: Julia Watson's Lo Tek: Design by Radical Indigenism
Compiled by Juliette Butler with help from Carla Marchesan, Dr Matthew Hardy and Alexander Dowthwaite.
To contribute more content, please email Juliette.Butler@intbau.org