INTBAU, the ICAA, and the Prince's Foundation are pleased to announce a collaborative series of high-level online talks on 'The Architecture of Place'.

Perhaps now more than ever before, we are all aware of the built environment that surrounds us, and of the impacts it has on the health of individuals, communities, and the planet. The Architecture of Place series will bring together the established and emerging voices working to create a better built future.

Running from October through December, this series of six lectures and discussions will be open and accessible to all, with a focus on students and young practitioners across the world. Each program in The Architecture of Place series will be hosted via Zoom and introduced by Michael Lykoudis, Dean Emeritus of the University of Notre Dame School of Architecture, and will be free and open for public registration.
You can register for any of the upcoming talks in the series on the ICAA's website here.
---
INTBAU would like to thank its supporters for this series, Fairfax & Sammons, ADAM Architecture, and Size Group.
Additional thanks to The Benton Family Foundation for its generous support of the ICAA for this lecture series.
Additional thanks to the Prince's Foundation's supporter, Mr Paul Beirne.
---
Filling the 'Missing Middle' of the Housing Market
Tuesday 10 November at 18:00 GMT / 13:00 EST / 23:30 IST
with Alireza Sagharchi (Principal, Stanhope Gate Architecture),
Dan Parolek (Founding Principal, Opticos Design),
Robbie Kerr (Director, ADAM Architecture)
and Jason Syvixay (Principal Planner, City of Edmonton; PhD Student, University of Alberta)
It is difficult to find a country in the world not currently facing a housing crisis. The scale, scope, and nature of the challenge varies from place to place. There is, however, one fundamental reality across the globe: we need to provide more homes; and we need to find the ways to do this that benefit communities without harming the environment.
This talk will outline the concept of 'missing middle housing' and how traditional methods of design can create better places to live, for everyone.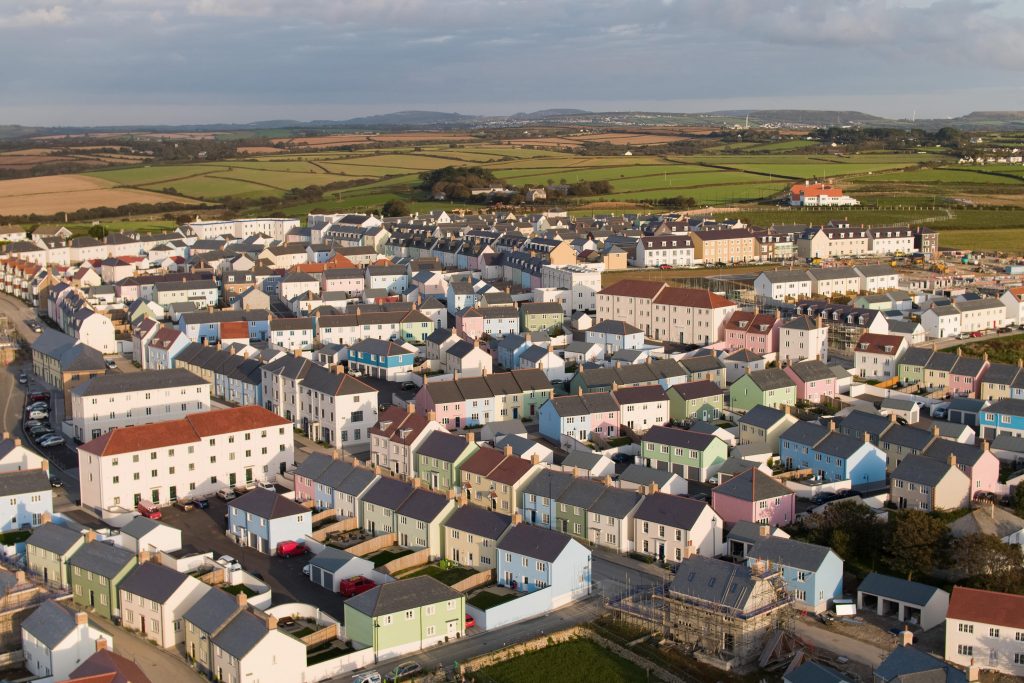 ---
Planning for Rapid Urbanisation
Date TBC
with Peter Oborn (Chartered Architects and Strategic Client Advisor),
Ben Bolgar (Senior Director, The Prince's Foundation),
and Haja Halimah Lukay (Development and Planning Officer, Bo City Council, Southern Sierra Leone)
The world's urban population is projected to almost double over the next fifty years, and if current settlements trends persist, this would mean a tripling of the urban land mass. Half of that growth is projected in secondary cities and across Commonwealth Countries, with much of it likely to be unplanned. In this session, we will hear from Peter Oborn from the Commonwealth Association of Architects, who has just published a survey of the professions–a critical piece of research exposing how areas of the world that are growing most rapidly often lack any professional built environment resources.
Ben Bolgar from the Prince's Foundation will then present a new mayor's toolkit designed to assist with planning for rapid urbanisation in places where professional planning resources are scarce. Ben will be followed by Haja Halimah Lukay from Bo City Council, Sierra Leone, who will talk about her experience of using the mayor's toolkit in Bo (where the urban populations is projected to triple in 20 years) and how she and her team have managed to implement the first phase of development control 'planning and planting' within 7 months of starting the process.
Registration will open soon
---
The What and Why of Climate-Responsive Design
Tuesday 8 December at 17:00 GMT / 12:00 EST / 22:30 IST
with Andrew Coates, Fatou Dieye, Yasmeen Lari, and Deependra Prashad
Design that works with, rather than against, its local climate is unquestionably the way of the future. For now, though, climate-responsive design remains something of a novelty, practiced and championed by the few and not the many. If we are to deliver the 230 billion square metres in new construction estimated to be needed between now and 2060 while also reducing the construction industry's significant contribution towards global carbon emissions, the way we design needs to change, and fast.
Fortunately, traditional, vernacular, and indigenous design have many possible solutions ready to be adapted and implemented. Sharing examples and lessons from Gabon to India, Pakistan to Panama, speakers Andrew Coates (Cresolus Tropical Design), Fatou Dieye (Skat Consultancy country representative for Rwanda) Yasmeen Lari (CEO of Heritage Foundation of Pakistan and Founding Chair of INTBAU Pakistan), and Deependra Prashad (Principal Architect at DPAP Architects and Secretary of INTBAU India) will suggest a way forward for both people and the planet.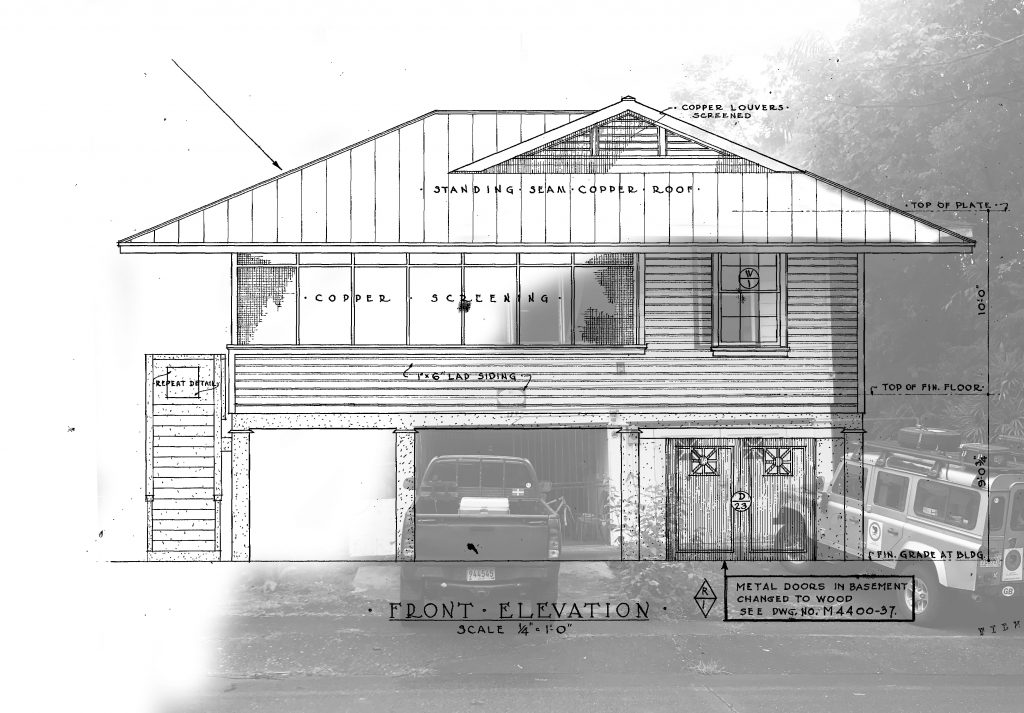 ---
Design by Radical Indigenism
with Julia Watson
Tuesday, December 15, 2020
1:00 PM – 2:30 PM EDT/ 6:00 PM – 7:30 PM GMT
Designers understand the urgency of reducing humanity's negative environmental impact, yet perpetuate the same mythology of technology that relies on exploiting nature. Responding to climate change by building hard infrastructures and favoring high-tech homogenous design, we are ignoring millennia old knowledge of how to live in symbiosis with nature. Without implementing soft systems that use biodiversity as a building block, designs remains inherently unsustainable.
In this talk, Julia Watson will discuss her research into thousands of years of human wisdom and ingenuity from places like Peru, the Philippines, Tanzania, Kenya, Iran, Iraq, India, and Indonesia. She will speak on how we can rediscover an ancient mythology in a contemporary context, radicalizing the spirit of human nature.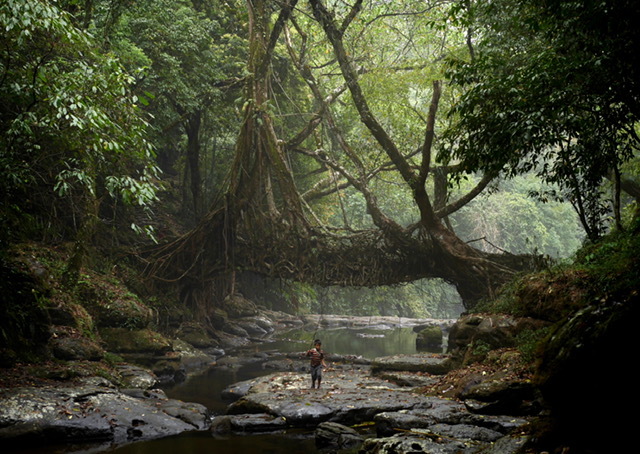 ---
You can register for any of the upcoming talks in the series on the ICAA's website here.
---
Past Lectures:
The Architecture of Place: Florida, Atlanta, and Al Ain with Scott Merrill
Monday, October 19, 2020
1:00 PM – 2:30 PM EDT / 6:00 PM – 7:30 PM BST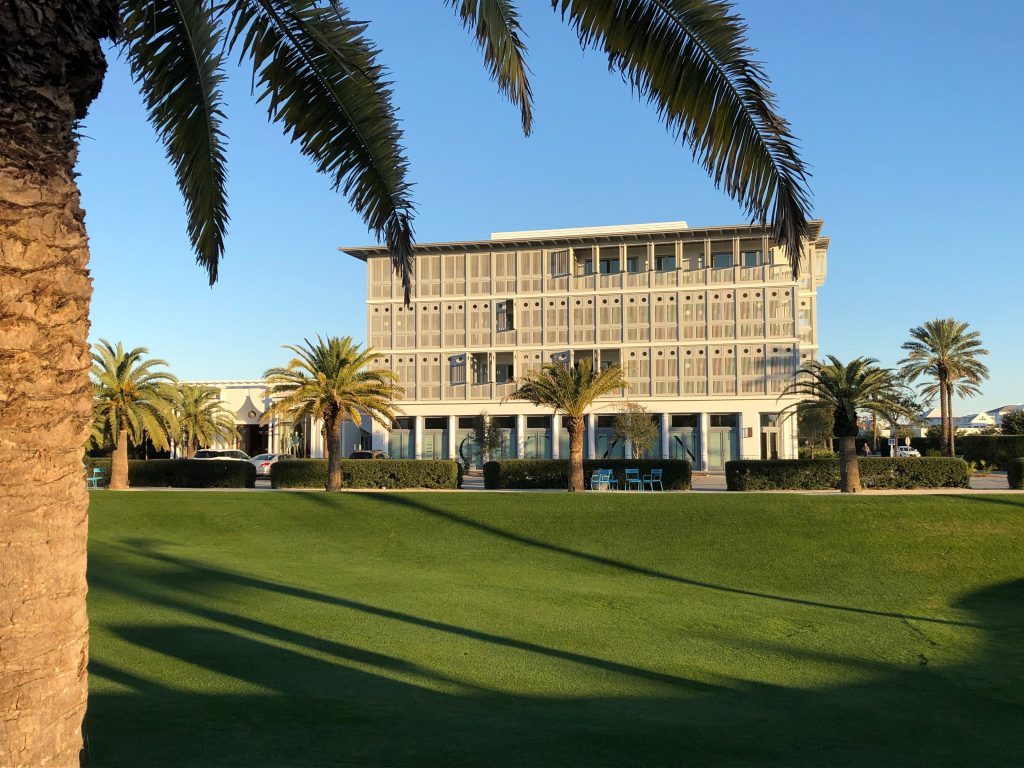 ---
Health and Urbanisation: Creating Healthy Cities
Monday October 26 at 14:00 EDT / 18:00 GMT / 23:30 IST
with Dr. Shipra Nurang Suri
(Chief, Urban Practices Branch [OIC] and Global Solutions Divison, UN-Habitat, Nairobi)
and Dr. David Howard
(Associate Professor in Sustainable Urban Development, University of Oxford)
Our urban areas are expected to grow one and a half times by 2045, to over six billion city dwellers – with developed land projected to triple. This rapid growth and urbanization is also set against the backdrop of natural resource depletion and climate change. In order to plan sustainable cities and communities within this context it is important to take an interdisciplinary approach – understanding that the way in which we design and build our cities impacts our public health, economy, environment, and our mental and physical wellbeing. This talk will explore the intersection between health and urbanisation and what it means for how we plan and manage our cities.
Recording to be available soon.