INTBAU's 34 national Chapters give the charity its global structure. The Chapters initiate their own independent programmes that respond to local contexts and that champion the essential role of tradition in the built environment.
Our Chapter Management Team play a vital role in coordinating our Chapter meetings and ensuring that each country stays well connected. The team are therefore integral to the running of INTBAU, and are elected by the Chapters themselves every two years. In October of 2019, INTBAU welcomed a new committee, consisting of Tomasz Jelenski (Poland, Chair), Robert Adam (UK, Deputy Chair), Justin Hewitt (Australia, Secretary) and Marjo Uotila (Finland, Secretary).
As INTBAU's programme and communications coordinator, I was keen to find out more about this dedicated group of individuals at the heart of our global network.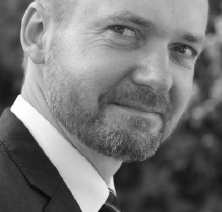 Tomasz Jelenski: Chair of the Management Team and Chair of INTBAU Poland
What do you do?
I'm an urbanist and designer. Currently, I'm involved mostly in research and teaching as an assistant professor at Cracow University of Technology. I also teach part-time at Katowice School of Technology.
Aside from being involved in INTBAU, I also cooperate with several other NGOs and local governments as a trainer and expert in Sustainable Urbanism and Spatial Planning. The major ones are the Foundation for Local Democracy Development and the Sendzimir Foundation. I'm a council member of the latter. Both are regarded as major think tanks in Poland in their fields.
How did you come across INTBAU?
It was during my doctoral research in the early 2000s. The thesis was about the European tradition of shaping urban public spaces. I was searching through the Internet and came across the INTBAU website. I used some of the resources uploaded there and since the membership was free, I registered. A few years later I met Magda Prosinska who had been the founder and leader of the Poland Chapter. I also had an opportunity to take part in an international Charrette Training Course in Norway, organised by INTBAU Scandinavia. It was a uniquely valuable experience and an occasion to meet wonderful people. When Magda decided to move to Berlin where her husband resided, she asked me to substitute for her in the responsibility for our Chapter.
What advice would you give to someone who wants to work in your field?
Be honest about your aesthetic judgments and inquisitive about relationships between architecture, urbanism, and nature; available building materials, technologies, and environment. Treat contemporary trends and design fashions with reserve. Try to find where do they come from, what are their social and economic roots, and what consequences do they bring. What is the architect's responsibility and how wide is the context in which we design? What types of built environments can truly be called sustainable and on what grounds?
What are you most proud of about your chapter?
We are still small organisation in numbers but we have built a network of strong and respected partners in academia and NGOs which allows us to involve them and be involved by them in interesting projects and endeavours (conferences, seminars, workshops, exhibitions, publications…). Still, the most important of our projects was the annual INTBAU conference which we organised in 2014 in Krakow, together with an international design workshop, watercolours exhibition, and several study trips. We also published the conference's proceedings in three volumes which are available in the INTBAU online shop. The presentation of those and other Chapter's events you may find here. I'm quite proud we were able to do those projects without much financial support.
A few years ago, the Chapter, which had used to be an informal group, has been institutionalised as an association and also started to involve new, younger members.
What current challenges is INTBAU Poland currently facing?
The greatest challenge for us is to convince architects and conservators about the values of new traditional buildings and new traditional forms in restoration projects. The other big challenge for us – like many NGOs – is to gain financial resources for our projects.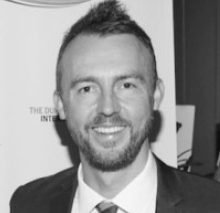 Justin Hewitt: Management Team Secretary and Chair of INTBAU Australia

What do you do?
I am an archaeologist and heritage manager by trade and I am currently the Executive Director and Director of Sustainable Communities for Prince's Trust Australia. My position with Prince's Trust Australia also includes managing the role of Chapter Chair for INTBAU Australia. My main responsibilities include managing new traditional development projects and facilitating education programs in traditional design and trades.
How did you come across INTBAU?
I came across INTBAU while preparing my PhD research proposal with the University of Sydney. I had never fully understood the general heritage philosophy to ignore tradition and to always contrast 'old and new', especially regarding new design. When I came across the INTBAU website it spoke to me immediately. I became a member, attended the 2014 INTBAU Conference in Krakow, began to work as a volunteer and eventually it has become my full-time job!
What advice would you give to someone who wants to work in your field?
Good heritage management is as much about managing the future as it is the past. Protecting and conserving historic buildings is incredibly important, as it is to ensure new development respects the history, tradition and diversity of our people and places. Learning from history and tradition to understand how we can create more sustainable and liveable communities is also critically important.
What are you most proud of about your chapter?
Collaboration with Prince's Trust Australia has been key in facilitating a number of projects and initiatives for INTBAU Australia. We are currently partnering with the New South Wales State Government to deliver a new traditional development project in Sydney. We are also in the process of developing a new traditional design and trade course with a major Australian university, which will be delivered in 2021. I have also delighted in facilitating opportunities for students to attend international programs such as The Prince's Foundation Summer School and seeing them go on to forge a career in traditional architecture.
What current challenges is INTBAU Australia currently facing? (This can be traditional architecture's relevance overall)
The teaching and practice of modernist design philosophy dominates so much, it presents a huge challenge. There needs to be a greater balance and a better understanding of the value traditional building, architecture and urbanism can bring to contemporary development. I believe creating systemic change at a policy level is critical, this forms the basis of our strategy at INTBAU Australia. If we want system change everyone needs to be brought along on the ride with us. In doing so we hope to attract more students, apprentices and industry professionals to become members of INTBAU.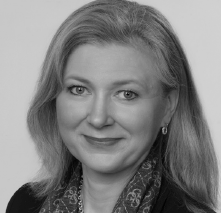 Marjo Uotila: Management Team Assistant Secretary and Chair of INTBAU Finland
What do you do?
I am Director of Alliances for the Northern Growth Zone, which is a strategic network of the biggest cities and regional councils in southern Finland: a network which also relies upon sustaining relationships with other countries in Europe. This platform encourages innovation and international collaboration across industries, research fields, cities and public authorities.
How did you come across INTBAU?
I found INTBAU when I was searching for information on traditional or classical new buildings, to be published in my Facebook groups focusing on sustainable, human-centric architecture, building practices and urban planning, resulting in attractive and more liveable urban areas. I read an article on Poundbury, and gradually became aware of the impressive work that INTBAU does.
As I realised that Finland was facing similar issues to other countries. I felt I'd found a global community with objectives similar to my own. As a strong international network, INTBAU provides an excellent platform to learn, exchange information and access studies and educational programmes.
What advice would you give to someone who wants to work in your field?
You have to be passionate about your job, to be able to see the bigger picture and not become too affected by those who aren't ready to help your cause. Balancing multi-organisational communications as well as those in the Chapter requires efficiency, good time management and also the ability to multitask!
Many people are frustrated about how the built environment is changing, and that beauty may totally vanish from the modern world. My advice is that everyone can do something, even a small thing can make a difference, for example reposting Facebook posts to spread the information about better alternatives that are possible in other countries.
What challenges is INTBAU Finland currently facing?
Only around 5% of Finish building stock was completed before 1921, meaning that what heritage we do have is incredibly precious. Most of the work related to heritage buildings in Finland is also project based, grant driven or relies on voluntary people operating in NGOs, small local associations. Typically, the resources are scarce, and end when project funding ends. Thus, long-term systematic and strategic planning and development is a challenge.
Building legislation in Finland is predominantly based upon modern materials and methods. Problems arise when the same rules are applied to traditional buildings. Historic buildings cannot be governed by these regulations, and have complex histories and altogether different needs, despite the well-known fact that conservation is incredibly ecological and sustainable.
One of the biggest challenges are modern energy efficiency regulations, and that these also overlook traditional buildings. These largely ignore the long-term life span, real energy consumption or low CO2 emissions of heritage assets. There is a desperate need for a more holistic approach to energy-efficiency.
While consumer behaviour and demand has been shifting towards more sustainable choices, the problem in the built environment is already ingrained in the fact that society has accepted that what used to be durable is now disposable. The standard life span of a new building is technically 50 years. This is not sustainable.
We have only recently had some pilot projects showing how, for example, natural ventilation is possible in new buildings. Another taboo in Finland, are the design of new traditional or classical façades.
What are you most proud of about your chapter?
Thanks to the international networks of INTBAU, we are able to encourage Finnish architects to see what could be possible also in Finland.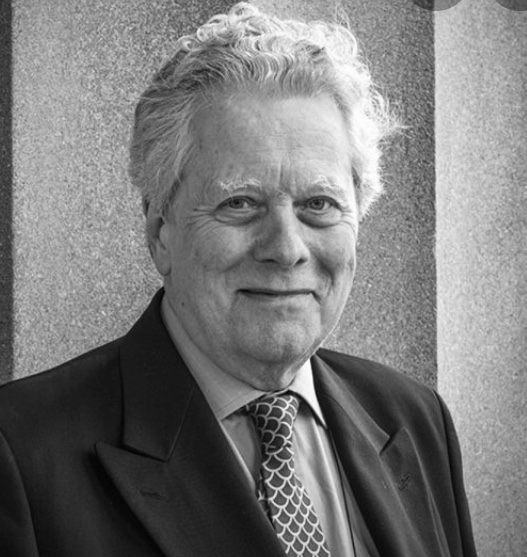 Professor Robert Adam, Robert Adam Architectural Consultancy, UK Chair
How did you become involved with INTBAU?
I was one of its founders in 2001, and I have been directly involved with the organisation over the years as an INTBAU Trustee. The charity has since gained more than 30 chapters and 6,000 members in more than 100 countries worldwide.
What do you do and what advice would you give to someone who wants to work in your field?
Try to stick with your convictions and don't be too rigid, tradition is a wide field but it has it's boundaries.
What are you most proud of about your chapter?
The positive and mutually-supportive relationship we have with other UK organisations, not only the Traditional Architecture Group and the Prince's Foundation but also the Royal Institute of British Architects and the Royal Society of Arts, to name but a few.
What particular challenges is the UK chapter currently facing?
Always, fund raising is a challenge for the whole network. More-so, overcoming the common misconception that we are just about conservation or the idea that we focus on the past.
If you would like to get in contact with INTBAU about becoming more involved in a Chapter, you can contact juliette.butler@intbau.org

You can also contact Chapter chairs through their Chapter pages.

Subscribe to become a member of INTBAU to receive our monthly newsletter.