The Richard H. Driehaus Building Arts Awards are presented each year in Spain and amount to a total of €40,000. This is now the sixth consecutive year that the competition has taken place.
Each year, the jury select four artisans from the following categories: carpentry; stone carving; tiling and other decorative finishes; and ironwork and glasswork. Each craftsperson is awarded €10,000. Financial support is offered to practitioners so that they may continue to promote standards of excellence in their chosen craft. The importance of preserving these traditions is also more poignant than ever as we approach a state of climate emergency. Many of these smaller scale, traditional methods of building, have much lower carbon footprints than standardised or more readily available alternatives.
The jury is composed of representatives from the Ministry of Transport, Mobility and Urban Agenda and the Ministry of Culture, INTBAU, the Ekaba Foundation and the Rafael Manzano Prize.
This year, the winners of each category are as follows:
In the category of masonry and stonemasonry work the prize has been awarded to the Toledo master mason Jesús Adeva, who belongs to the third generation of a family of master masons from this historic city. Agustín Castellanos and Ricardo Cambas are the winners in the woodwork category. These master carpenters are specialised in carpentry known as "carpintería de armar" or "de lo blanco" (structural carpentry). The prize for finishings and other traditional building work went to Fernando Malo, who has been a master ceramist for more than forty years. Finally, in the category of metal and glass work, the award was presented to master blacksmith Ramón Recuero, who has recovered a large number of traditional forging techniques from his workshop in Las Vegas de San Antonio.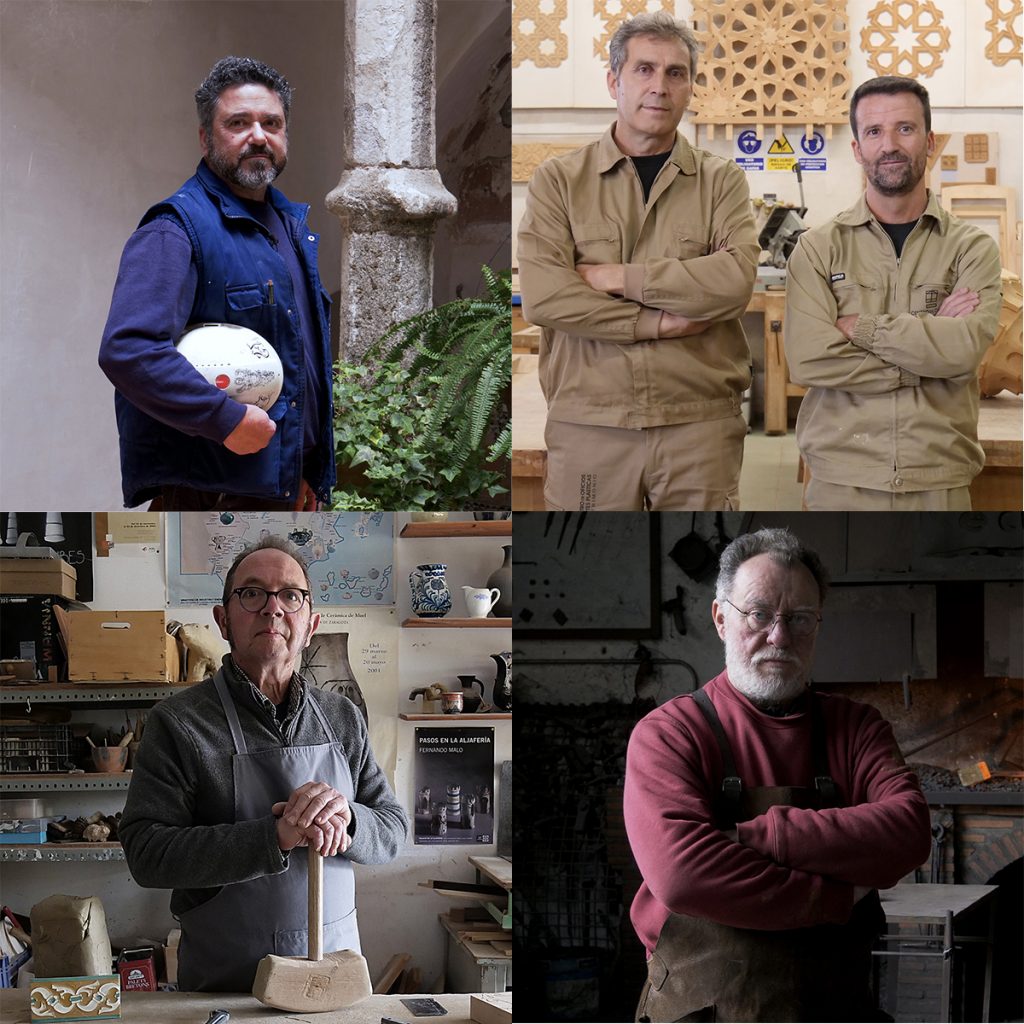 ---
Timeless Architecture 2022
The exhibition "Timeless Architecture" at Madrid City Hall is now open to the public. For the second consecutive year, the exhibition showcases the work of the Building Arts Award winners over the last six years, alongside work from the Richard H. Driehaus Architecture Competition.
The exhibition showcases the work taking place in the fields of traditional building, architecture and urbanism in Spain and beyond, and seeks to create awareness of how traditional building techniques and materials have a vital role to play in the greater sustainability of the construction industry, highlighting the many benefits of traditional methods of building with natural, locally sourced materials.
The exhibition will be open from 10 June to 7 August at CentroCentro, the cultural space located in the Palacio de Cibeles, which houses the Madrid City Council.

You can find more information through this link.