INTBAU is pleased to be collaborating with likeminded organisations The Prince's Foundation and the Institute for Classical Architecture and Art on the production and development of a third instalment of The Architecture of Place lecture series.
The series will feature high-level international speakers in the format of live interviews. Featured in this series are British architect Elsie Owusu, Lebanese Architect and INTBAU member Mohammed Hamouié, and American architect and ICAA Board member Whitley Esteban.
---
Next Session
Architecture of Place: In Conversation with Whitley Esteban
Tuesday, 29 November, 2022, 1:00 PM EST, 18:00 PM GMT
In this iteration of the series, Mohamad Hamouié will interview Whitley Esteban about her work, background, and design perspective.

Learn More & Register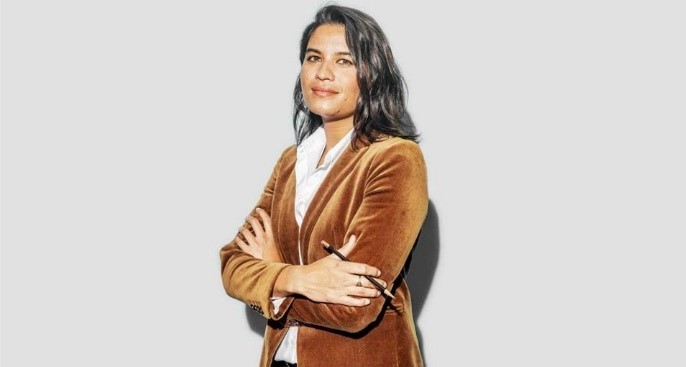 ---
Architecture of Place: In Conversation with Elsie Owusu
Wednesday, 14 December, 2022, 1:00 PM EST, 18:00 PM GMT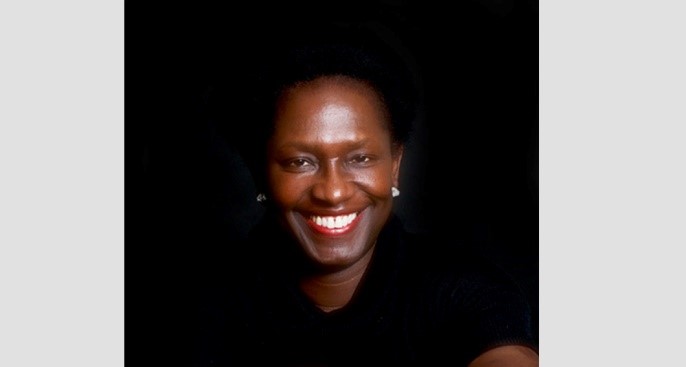 In this iteration of the series, Whitley Esteban will interview Elsie Owusu about her work, background, and design perspective.
About the Speakers
Mohamad Hamouié, Lebanon
Born in Beirut in 1959, Mohamad Hamouié is a Lebanese architect who has always been drawn to the traditional architecture of his home region. He spent his childhood surrounded by some of the most beautiful towns of Lebanon. At an early age Hamouié was fascinated by the traditional courtyards of Deir El Qamar and Beiteddine. After graduating with a degree in architecture from the American University of Beirut, Hamouié was appointed as an assistant professor at the university where he taught Lebanese Triaditional Architecture and Islamic Urbanism with Professor Friedrich Ragette, and Architectural Drawing with Professor Martin Geisen. As a young architect, Hamouié re-visited the towns where he had grown up in the hope that he could capture their 'spirit of place'. He turned to the traditional buildings, observing, studying, and sketching them. This process of studying through observation provoked a feeling of deep affinity with the unknown architects and builders, who gave us our identity through their knowledge and quiet work.

Mohamad Hamouié's private research and practice have made him one of the leaders of New Traditional Architecture in the Middle East. He is a Professor of Practice and the Director of the Institute of Islamic Art & Architecture at the Lebanese American University in Beirut. In 1993, Hamouié established his private practice. His first project, the Central Mosque in Shkodër, Albania was nominated for the Aga Khan Award for Architecture in 2001. Through his comprehensive knowledge of history and awareness of local context, Hamouié has designed more than 300 projects, 200 of which have been constructed. His built work has been produced in collaboration with master craftsmen and are as much guided by contemporary theories as by traditional values. Over the course of his career so far, he has won first prize in several competitions and has been commissioned projects throughout the MENA region and the Gulf. These include the Central Area Development in Salalah, Oman, the Rajhi Grand Mosque in Riyadh, that accommodates more than 25,000 worshipers, and the Artisans' Complex in Yazd, Iran. He was also chosen to submit an entry for the Development of the Shamiyah Area and the King Abdullah Mosque in Makkah, KSA. In 2020 Hamouié was nominated for The Richard H. Driehaus Prize for Architecture at the University of Notre Dame.
Whitley Esteban, United States
Whitley Esteban recently founded her own firm, Studio Tre, and is member of the ICAA's Board of Directors. From 2015, Whitley Esteban worked with Roman and Williams Buildings and Interiors as Managing Director and then Architectural Design Director, overseeing all aspects of the firm's projects across three continents and commercial, institutional, and residential typologies. Her work there acknowledged the significance of classical & traditional design principles as underpinnings of the practice. Prior to Roman and Williams, Whitley established her career at the esteemed office of G.P. Schafer Architect and other notable practices along the Gulf coast of Florida. She has been extensively involved in the early years of PLINTH–the New York ICAA emerging professional contingent–and has supported the Summer Studio and the New Heights programs past. She is enthusiastic about the proliferation of the principles of classical design across all disciplines contributing to our collective built environment.

Whitley is an alumna of the School of Architecture at the University of Notre Dame. Whitley also teaches undergraduate drawing courses at Pratt Institute at the School of Interior Design as Visiting Assistant Professor. Whitley and her wife divide their time between New York City and Pensacola, Florida.
Elsie Owusu, United Kingdom
As an Architect and Specialist Conservation Architect, interior and urban designer, Elsie has a wide expertise in transport and infrastructure, as well as the issues facing emerging economies. Passionate about contemporary architecture and city planning, she is particularly fascinated by their relationship to the arts in general, and the specific work of individual artists.

Eminent artist Sir Peter Blake, amongst others, has collaborated with her on a number of projects from jewelry to housing. While a partner at Feilden+Mawson LLP, Elsie was responsible for the masterplan for Green Park Station in London, as well as being lead architect for arts and interiors on the UK Supreme Court's refurbishment. She has completed designs for public transport systems in Lagos, Nigeria and Accra, Ghana.

Previously a board member of Arts Council England and the National Trust of England, Elsie is currently serving on the boards of the Architectural Association, the UK Supreme Court Arts Trust and the Royal Institute of British Architects (RIBA) Council. She is also Vice-Chair of the London School of Architecture. Elsie is also director of ArchQuestra, which provides the best of British architecture, art and engineering to support emerging economies. A long time director of JustGhana, a UK company dedicated to investment in the people and culture of Ghana, Elsie is currently designing a range of Ghanaian ethical gold jewelry with prominent UK artists.