It has been a fantastic season for INTBAU's educational initiatives, with four ambitious and exciting summer and winter programmes offered throughout July and August of this year.
In July, Prince's Trust Australia, host to INTBAU Australia, ran the Enduring Design Masterclass, a new two-unit accredited Master of Architecture program delivered in partnership with the University of Queensland. La Table Ronde, host to INTBAU Belgium, delivered it's third l'école d'été d'architecture de Belgique, an ambitious four-week intensive programme from 25 July to 25 August. The Rafael Manzano Summer School in New Traditional Architecture was once again hosted by INTBAU's Portuguese and Spanish Chapters on the island of Pico in the Azores from 11 to 24 July. An exciting new summer school, 'Let's Build a Beautiful City', was also hosted in Utrecht by INTBAU Netherlands from 18 July to 4 August.
The geographical spread and diversity of participants this year demonstrated on each of these programmes was also impressive. Among the participants of the Summer School in Pico were students from India, Spain, Portugal, France, Italy, Brasil, Greece, USA and Colombia. A similar diverse group attended the School in Utrecht, travelling from Albania, Canada, China, Israel, Mexico, Netherlands, Norway, Poland, Spain, Trinidad & Tobago and USA. The Belgian Summer School was took on participants from Bangladesh, Sweden, Italy, Brazil, Belgium, Switzerland, Romania, and Armenia, whilst the Enduring Design Masterclass hosted students from South Korea and China, as well as Australia.
For Arla Memushi, attending the course in Utrecht helped her decide 'what to study at university'. It is also telling that in addition to aspiring practitioners, established professionals are keen to attend. Riccardo Burrati, an Italian architect specialising in sustainability, attended the course in Bruges this year. 'Denied the opportunity until now to learn about traditional methods of design,' he claims his 'academic school system systematically reject[ed] traditional architecture and urbanism'. The course in Bruges provided him with the opportunity to make 'new friends, exchange ideas, gain experience and above all, gain confidence in his ability to shift to traditional architecture, interpret and understand it.'
Laura Miguel Pastor thought the Summer School in Pico was a unique and valuable opportunity. Throughout her studies, she claims that traditional architecture was portrayed as 'detached from the present and, even more so, from design.'
Fourth year Architecture student from Bangladesh, Audity Haiter, attended the Belgian Summer School precisely because it offered a different kind of architectural education than that offered on her course; one that she herself had sought out to help her to learn how to 'create beautiful spaces that promote a better quality of life.'
With an increasing demand for educational initiatives that promote traditional methods of designing and building, we take a closer look at these four opportunities, share the feedback from this year's alumni, and list the courses available in the coming year, both in our network and beyond.
INTBAU Belgium Summer School of Architecture
La Table Ronde, host to INTBAU Belgium, ran their third INTBAU Summer School from 25 July to 25 August, 2022.
Nadia Everard led this initiative and curated a varied programme which included observational drawing, walking tours, sketching and in-person seminars with contributors from within the INTBAU network.
The course focussed on issues pertaining to the built environment in Belgium and beyond, highlighting the importance of sustainable and durable, traditional design and placemaking, offering students the opportunity to improve their hand drawing skills.
Fifteen students attended the course from nine different countries this year, and as with past summer schools, students were appropriately challenged in applying their learnings in the creation of counter proposals for specific sites. In particular, this included the revitalisation of the area around Bruges railway station. (Read more here) Student's counter proposals had to demonstrate a keen awareness of local built traditions, and at the end of the month, an international jury consisting of architects, town planners and craftsmen were brought together to assess the proposals.
On 24 August, the course culminated in an exhibition, and the student's work to the public in the gardens of Bellem Castle.
To find out more, you can read one student's account of the school here, or watch a short film about the summer school on La Table Ronde's website. To sign up for upcoming workshops and courses, please see here.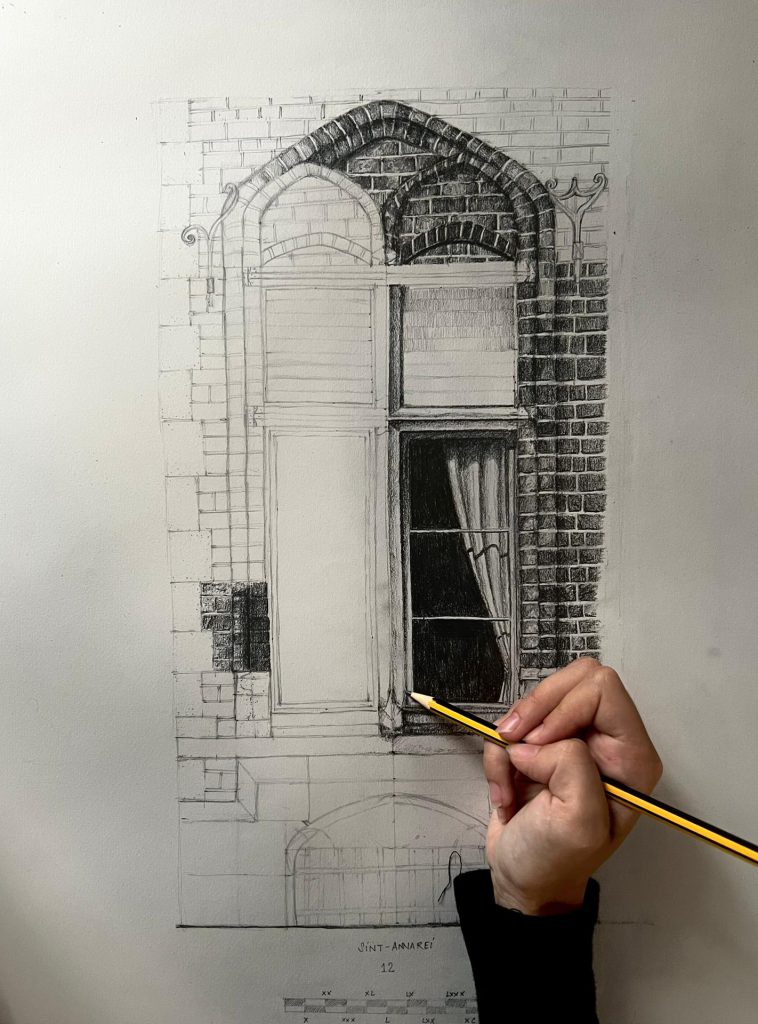 Let's Build a Beautiful City Summer School, Utrecht 2022
This new Summer School took place from 18 July to 4 August and was organised by INTBAU's Chapter in the Netherlands. The three-week programme included lectures, practical exercises, site visits, and design work for a cohort of 24 students from 11 countries. Leading architects, academics, and urbanists from the Netherlands were joined by visiting tutors from INTBAU's international network and fellow summer school programs. INTBAU Netherland's Chair, Mieke Boss, was joined by Robert Adam, Jonathan Weatherill, INTBAU Spain's Alejandro García Hermida, Peter Drijver, and many others. In the spirit of cooperation and unity, enthusiastic younger tutors joined the ranks, many of whom themselves had attended previous summer schools run by INTBAU Chapters all over the world, including INTBAU professional members Victoria Schulz-Daubas, Nadia Everard and Robert Cox.
The course content was varied and engaging, with tutors delivering lectures on urbanism, urban design, sustainability, classical and traditional architecture, and traditional methods of building. Participants were given opportunities to improve their sketching, drawing and watercolor skills with studio exercises and site visits to specific buildings, and to Bijleveld, a greenfield development site near Utrecht. Students were also given a final design project, where they were encouraged to work together to design and exhibit a masterplan for a potential future community.
Find out more by watching an engaging short film on the course website, and read student's feedback here.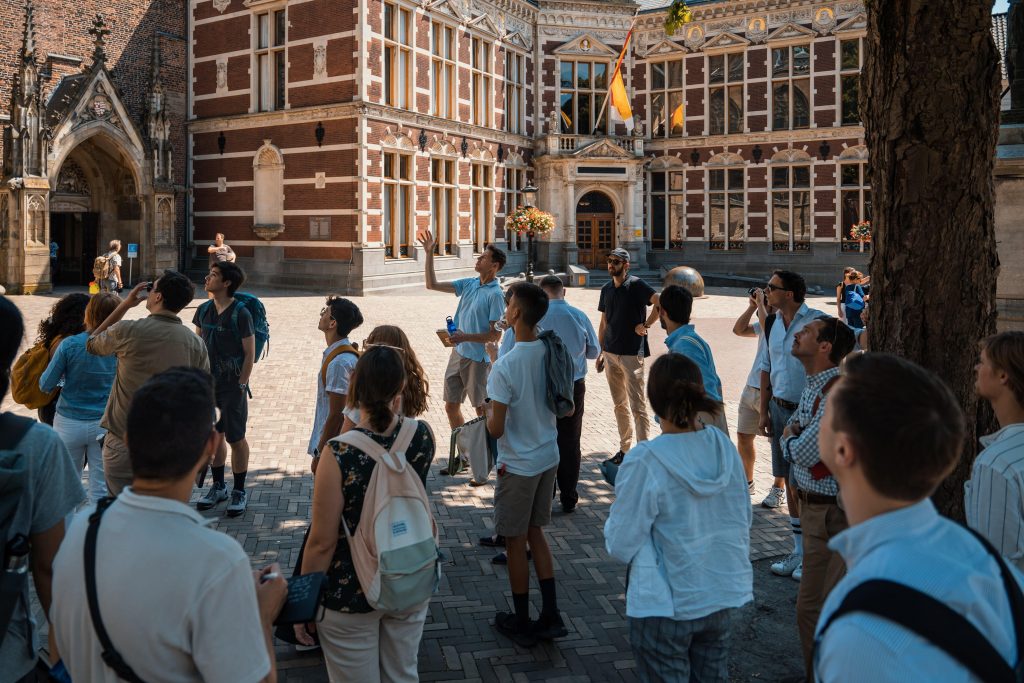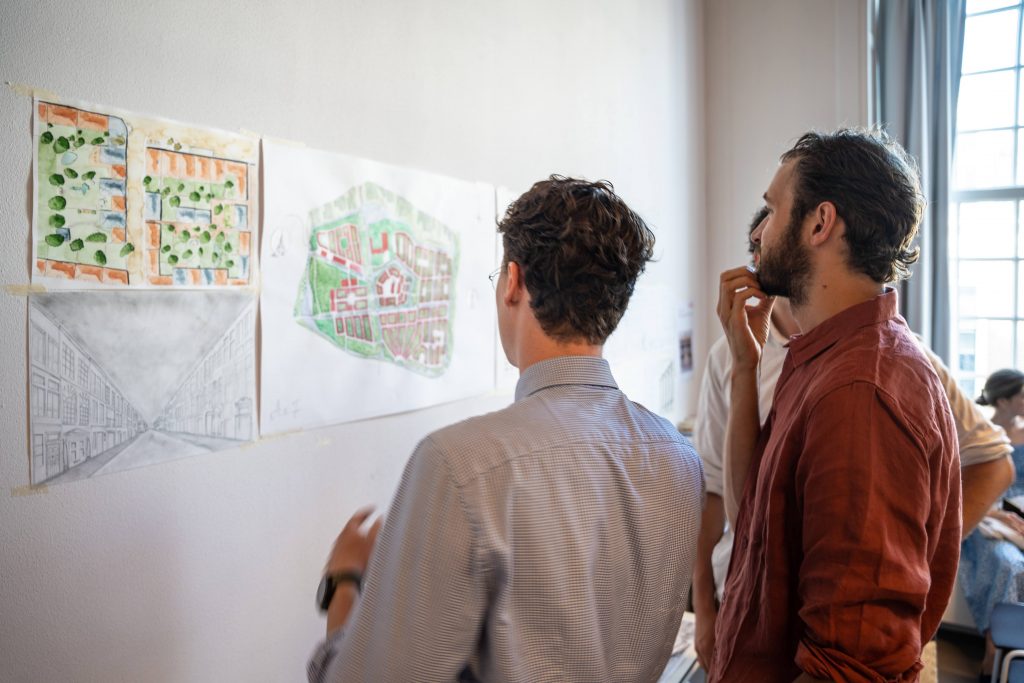 Rafael Manzano Summer School in New Traditional Architecture
This summer school took place from 11 to 24 July on Pico island in the Azores, Portugal. Students studied the traditional architecture and urbanism of the island and created a traditional pattern book as a resource for future new build and conservation projects.
During the first week, the students embarked on site visits to improve their measured drawing skills. Students also attended lectures from experts on the local history, geology, biology, landscape, and architectural traditions of the area. These lectures took place at the Whaling Museum at the Lajes do Pico.
The students then worked together to create a development proposal for the town that would address the needs of the local community. The final proposal focussed on a piece of underdeveloped land by the seafront, and included a new waterfront, square, auditorium, hotel, market and a music pavilion.
To find out more, please visit the INTBAU Spain website, and read their blog.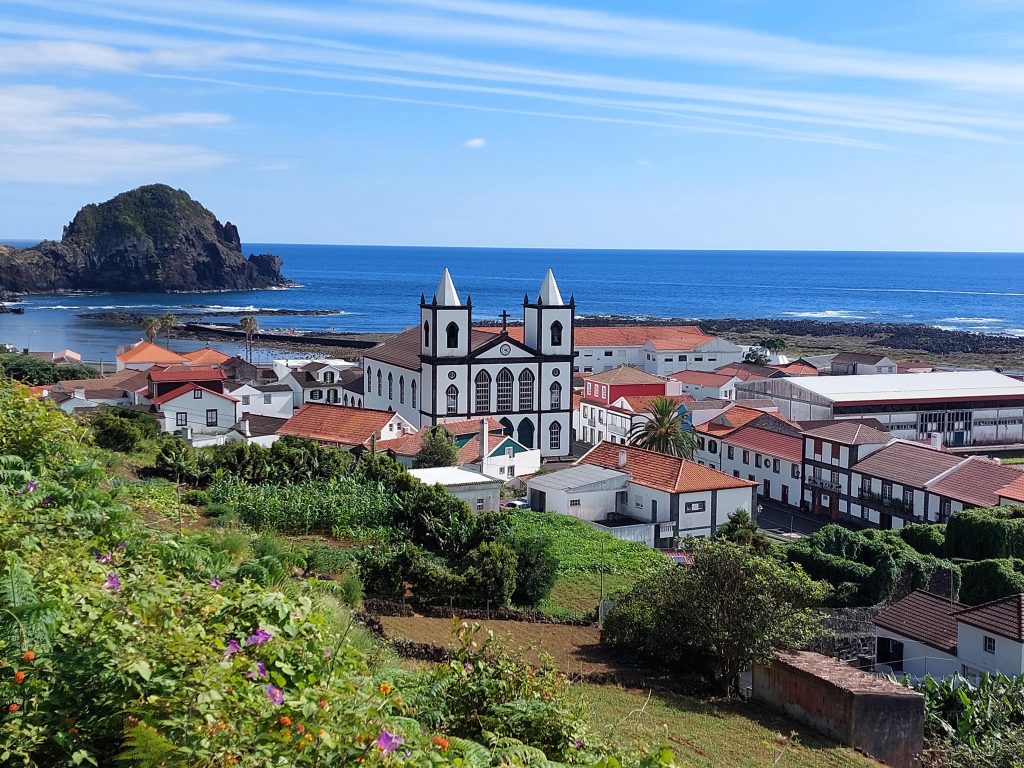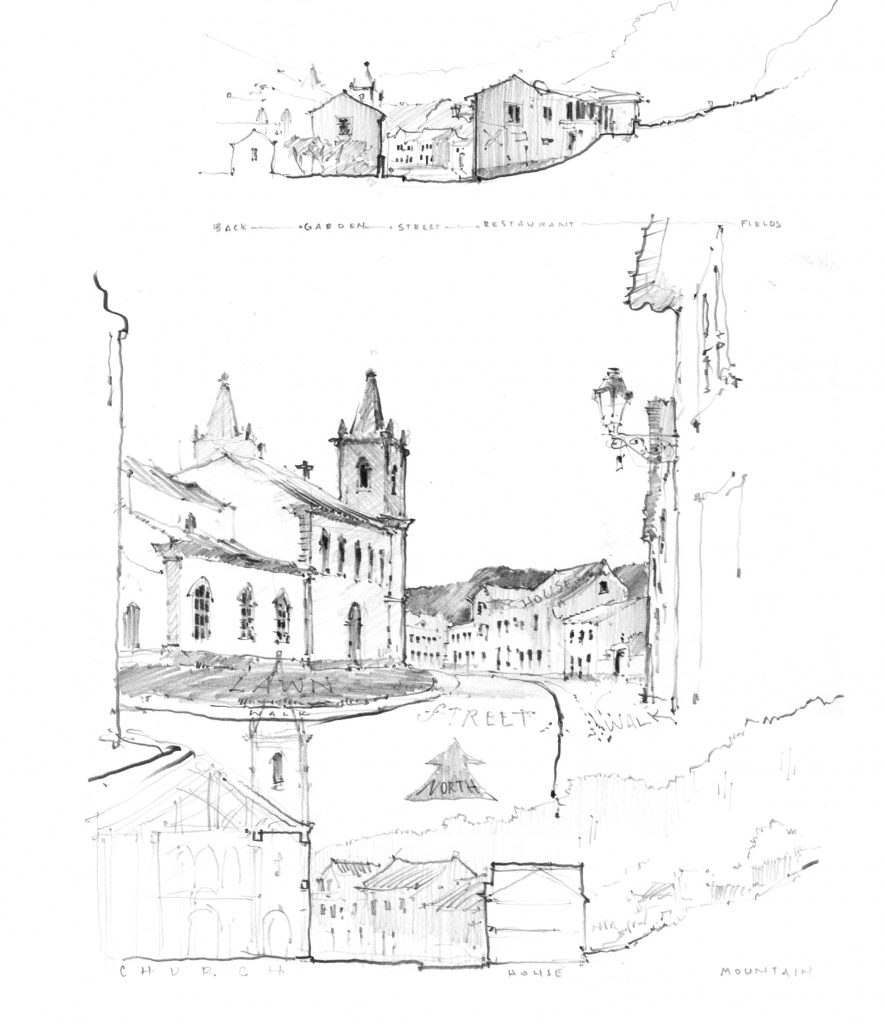 INTBAU Australia's Enduring Design Masterclass
The Enduring Design Series aims to provide Built Environment students, apprentices and professionals with a practical understanding of the sustainable practice of traditional building knowledge.

Prince's Trust Australia, and host to INTBAU Australia, teamed up with the University of Queensland's (UQ) School of Architecture first in April for the Enduring Design Series workshop. This workshop focused on bricklaying and stonemasonry and was held at the Brickworks' Rochedale plant.
In July, they hosted the Enduring Design Masterclass, an accredited 2-week intensive course hosted by the Prince's Trust Australia, INTBAU Australia, and The University of Queensland, designed to provide Master of Architecture students with a practical understanding of Australia's rich and diverse traditional building cultures. Students were able to practice traditional trades, architectural drawing, and received instruction from expert craftspeople and Indigenous elders. Attendees were also joined by representatives from the University of Sydney, who demonstrated a growing academic interest in the Chapter's work across Australia. Applications for the Enduring Design Masterclass 2023 will open early next year. Please see here for more details.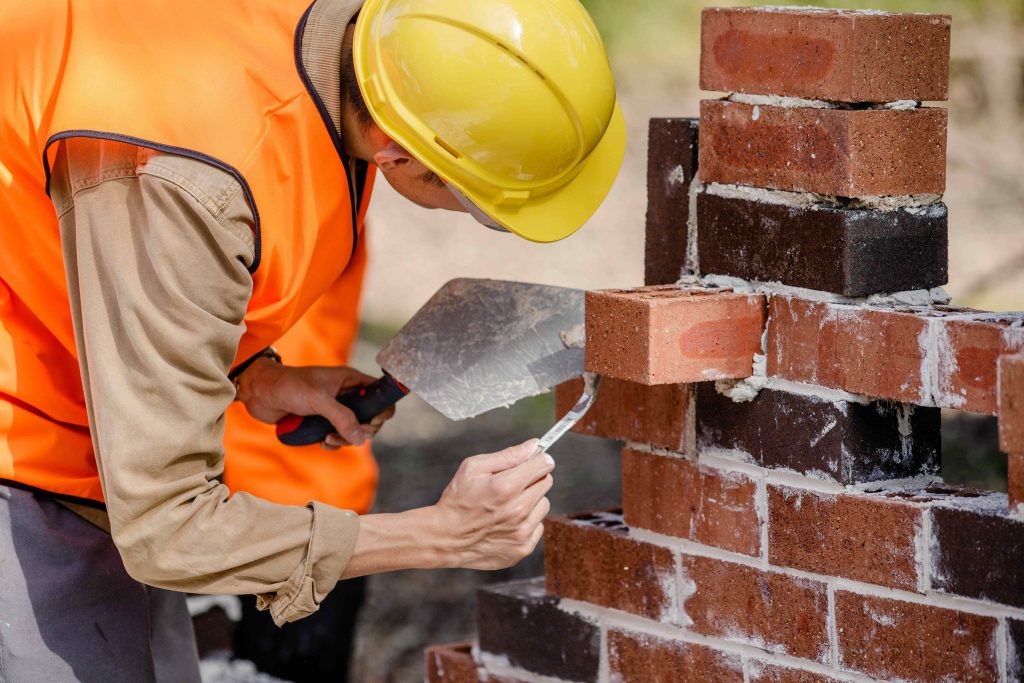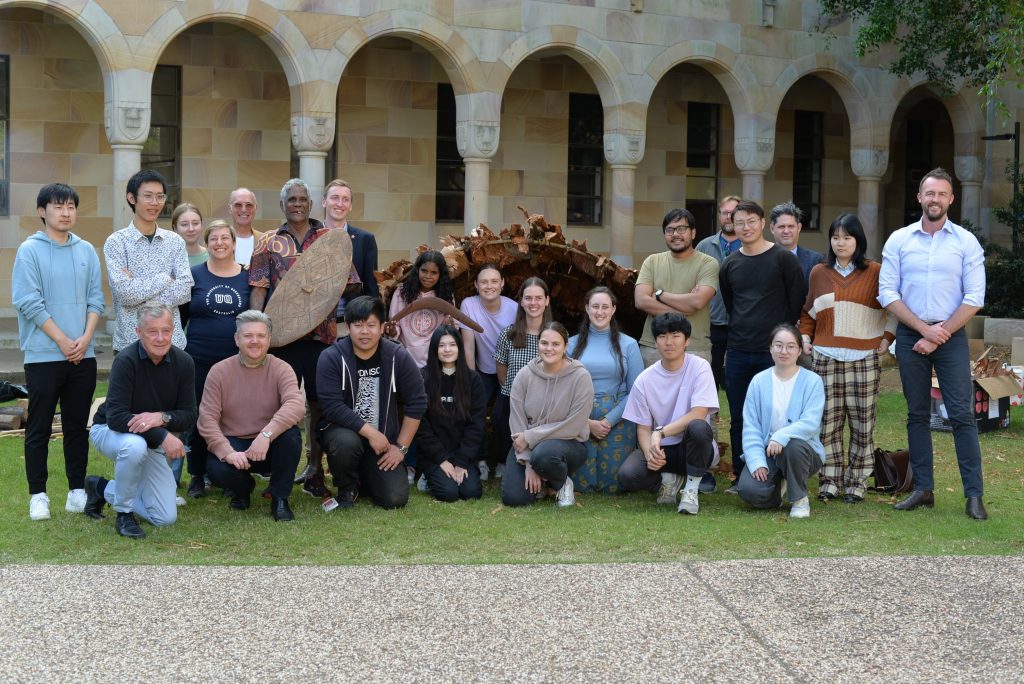 Educational opportunities from the network and beyond
| | | | | |
| --- | --- | --- | --- | --- |
| Country | Programme | Focus | Length | Link |
| Australia | Enduring Design Masterclass | Traditional Architecture | 2 weeks | Link |
| Australia | Koitoya Japanese Woodworking Course | Traditional Trades | Year round | Link |
| Belgium | La Table Ronde de l'Architecture | Traditional Architecture | 4 weeks | Link |
| Cuba | 2019 Havana International Study Tour | Traditional Architecture | 3 days | Link |
| Greece | Boulouki | Traditional trades | Various | Link |
| India | Multiple programmes | Vernacular | Various | Link |
| Italy | Building Beauty | Traditional Architecture | Various | Link |
| Japan | Suikoushya International Craft School in Kyoto | Traditional Trades | 4 weeks | Link |
| Japan | Kiwanasato Architecture Summer School | Traditional Trades | 1 week | Link |
| Netherlands | Let's Build a Beautiful City Summer School 2022 | Traditional Architecture | 3 weeks | Link |
| New Zealand | Mātauranga Māori and the Built and Natural Environment Hanga taiao he rito | Vernacular | 1 semester | Link |
| Spain | Terrachidia Earth Building Workshop | Vernacular/Heritage | 1 week | Link |
| Spain/Portugal | Azores Traditional Architecture Summer School 2022 | Traditional Architecture | 3 weeks | Link |
| Sweden | Engelsberg Summer School in Classical Architecture | Traditional Architecture | 4 weeks | Link |
| United Kingdom | The Prince's Foundation Summer School | Traditional Architecture | 3 weeks | Link |
| United Kingdom | The University of Buckingham Architecture & Urban Design Summer School | Traditional Architecture | 3 weeks | Link |
| United Kingdom | Ax:son Johnson Cambridge Centre for the Study of Classical Architecture | Traditional Architecture | 5 weeks | Link |
| United States | Summer Studio in Classical Architecture | Traditional Architecture | 4 weeks | Link |