Text for this page has been provided by Alejandro García Hermida and Rebeca Gómez-Gordo Villa.
The following outlines the creation of a National Directory and online search of the most qualified people and companies in the different crafts of traditional construction and restoration, those that are recognized in each region as the best within each discipline.
This Directory is public and accessed via the Internet, so that anyone who has an interest in making use of this service can find it easily. It aims to provide visibility to building masters, who often do not have the facilities to make themselves known, as well as generating a source of pedagogical information on the different crafts, techniques and materials that shape the identity of each region.
Each of those selected to form part of it can count on, free of charge, his own personal page including their contact details, a description of their work and representative photographs of it.
The traditional arts in the construction crafts are the result of our culture and our territory, a sign of identity that makes the construction of each region a unique and irreplaceable accumulation of knowledge about an environment and how to inhabit it with respect and in a profitable way in the long term. In addition to being unique and threatened cultural heritage, these arts are necessary for the long-term preservation of our material heritage.
This directory makes these crafts more accessible to society as a whole, thus contributing to the knowledge about them and their valuation. In addition, thanks to the visibility that it provides to the masters included in it, it favours an increase in demand of their work and, with that, supports the continuation and transmission of their work. Of no less importance, is that those architects or technicians, who face the task of restoring a patrimonial property or a new construction in environments of special value, will be able to locate with greater facility the best experts to realize it satisfactorily.
The National Network of Traditional Building Masters aims to provide visibility to the traditional crafts that have given rise to the material heritage that we admire today, since without them the conservation of this heritage in the long term would be doomed to failure. We only have a small sample of these traditions left, which we have to preserve, enhance and cultivate as the precious legacy that it really is.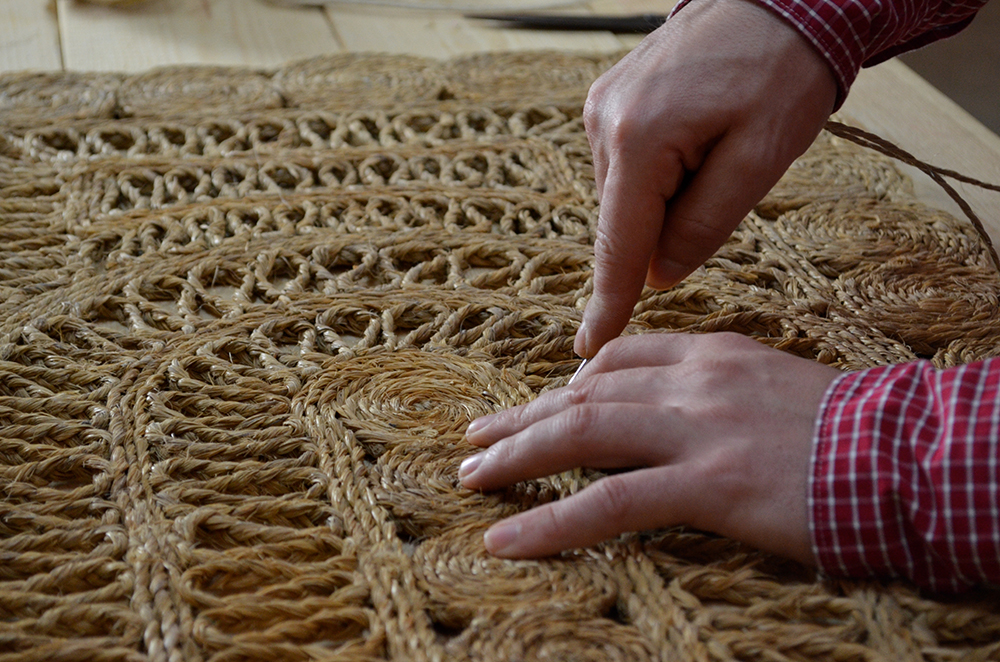 In both the new traditional architecture, and the restoration of historic buildings, there is generally a problem sourcing the appropriate craftsmen for each piece of work in the region where it is built. Often, the widespread ignorance of these crafts adds to the lack of diffusion of these small companies, which can not compete with the advertising presence and accessibility within the large industry; especially on the Internet, where having a good and well positioned webpage is usually out of reach. This encourages the choice of industrial and standardized products and techniques that are foreign to local cultures and economies.
This project aims to help correct this situation by providing these masters with greater visibility on a national level. Its development has enabled many people to have been put in contact, as well as stimulating recognition and respect for these crafts amongst the various institutions responsible for preserving heritage, who may use and recommend this tool for the development of their own activities.
This project does not pretend to be a simple directory of craftsmen in construction, but also a pedagogical database, explaining the different processes of each of these arts in different geographical regions of Spain. It has been sought that the professionals involved specify their techniques, systems and tools so that they are accessible and can thus be recognized and valued in their right measure, without being confused with vulgar substitutes.
More than 1500 professionals have been identified and studied, of which, after evaluating their work, more than 350 have been selected who already have their profile on the web directory. Each one of them can be found searching by region or type of work, showcasing their most outstanding works, the techniques they use includes their contact information, a description of the types of work they perform and the techniques used, photographs and/or videos of both their work performed and being executed in the same manner, an explanation of how they learnt their skills and if they have trained an apprentice, and most importantly, their contact details.
The organization of this initiative is part of INTBAU whose patron and founder is HRH The Prince of Wales, thanks to the support of the Richard H. Driehaus Charitable Lead Trust and the collaboration of the Spanish Cultural Heritage Institute (IPCE) and the Rafael Manzano Prize for New Traditional Architecture.
This project is based on the work previously developed by The Spanish Cultural Heritage Institute in its National Plan for Traditional Architecture. This Plan is a tool for information about, and the diffusion and promotion of Traditional Architecture. As part of the premise that it is a vulnerable heritage that must be documented, investigated and protected, and develops various avenues of action to achieve this.
The methodology used in the research needed for the development of this directory has involved consulting and contrasting other multiple sources of information: professional associations and colleges; training centers in traditional crafts; craft networks; artisans of recognized prestige; researchers on the subject; various agencies of the national, regional and local administrations; specialized bibliographies; reports in various media; web pages and platforms in social networks; etc.
The initial survey meant contact with more than 2000 professionals or companies of a very diverse nature to identify those who continued in traditional techniques and designs. This research made it possible to go deeper into the subject by conducting multiple interviews with professionals, masters and researchers, as well as visiting whenever it has been possible, the artisans themselves and their workshops to know firsthand and document their working methods. To date, 350 masters have been uploaded to the network and there are at least 100 others in the process of being added.
The objectives and methodology of this project make it easily replicable. The loss of traditional crafts is also a threat to cultural heritage in many other European countries, so it may need to be extended to them. Moreover, this would generate a source of knowledge about the jobs of even more extensive construction; a relationship between professionals and exchange of knowledge at the international level; and a greater and more beneficial impact on the promotion of architecture which is more respectful to cultural legacy of each place.
Visit the website here: https://redmaestros.com