The 2016 INTBAU World Congress will culminate in the presentation of the second biennial Excellence Awards to selected projects, practitioners, and communities. Awards will be presented in the Great Room at the Royal Society of Arts on 15th November from 19.30-20.30, with a reception to follow from 20.30-22.00.
Award winners and highly commended candidates for all categories will be announced. Laureates will also be invited to attend a reception at St James's Palace on 17th November.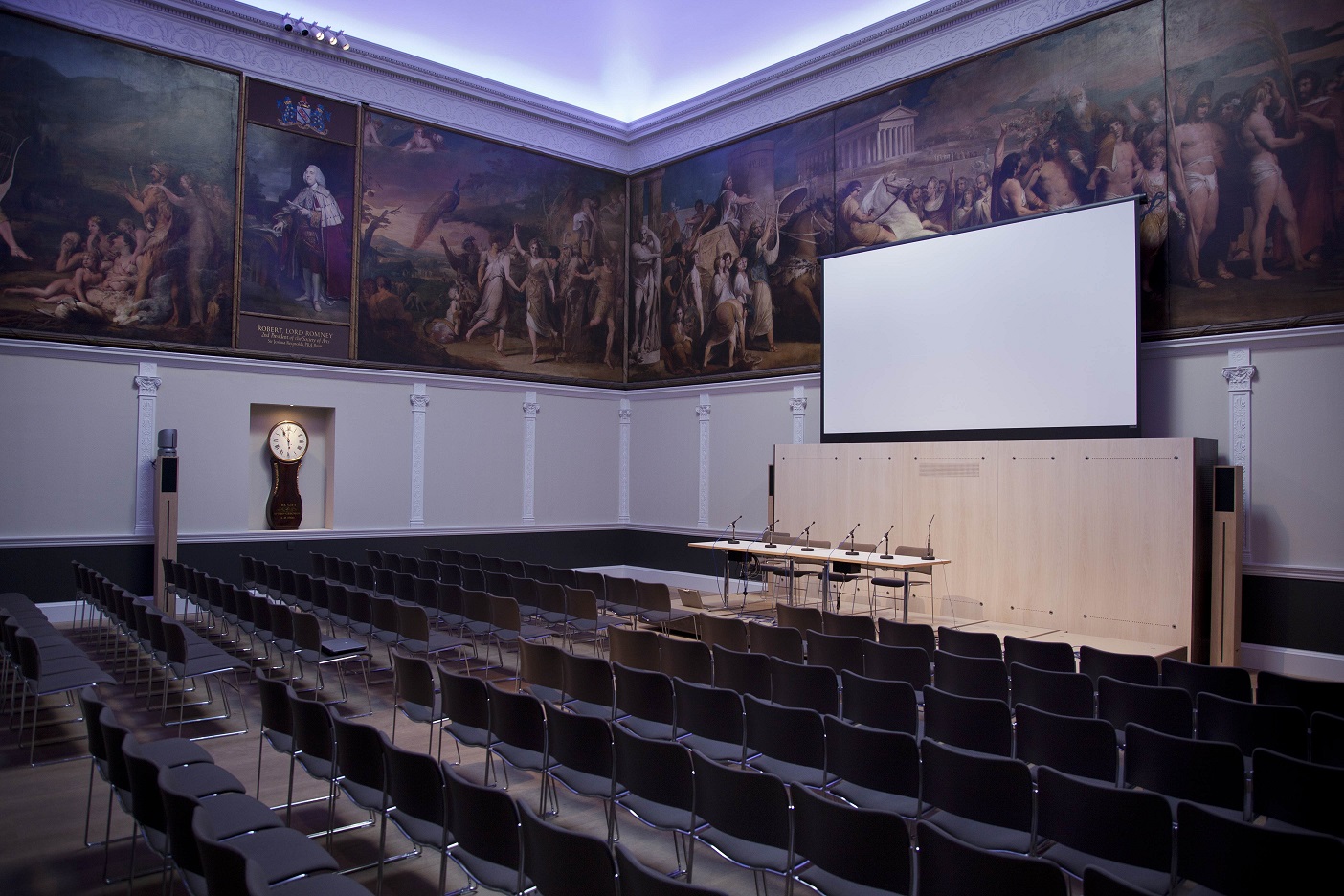 Nominations Procedure
Nominations are sought from the global architectural community and from Selection Panel members, the INTBAU College of Chapters (ICC), the INTBAU College of Traditional Practitioners (ICTP), and INTBAU Academic Members. There is no submission fee, and there is no limit on the number of submissions.
Awards Categories
Community Engagement: Examples may include community-enhancing initiatives such as the organisation of farmer's markets; instituting an alternate transportation scheme; or organising a community-led design workshop (with built or unbuilt results).
New Building (domestic or commercial): Criteria for evaluation may include such attributes as the creative use of local materials; methods of construction and detailing; sensitivity to the building's context; or the application of sustainable building practices.
Urban Design: Examples may include developments which encourage walkability, mixed uses, and attention to logical mass-transit nodes; regeneration developments which preserve the historical context and the continuity of tradition; or attention to human scale.
Emerging Talent: This award will be presented to student work or the work of an apprentice or practitioner with less than five years' working experience in their field.
What to Submit
Projects must have been initiated within the last ten years. Nominations should be sent directly to the Excellence Awards Programme Coordinator, Lauren Banks (lauren.banks@intbau.org).
Nominations should consist of PDFs, Word documents, and jpegs, and must cover the following:
• name(s) of the individual(s) or practice(s) responsible for the project;
• title or name of the project;
• project location;
• maximum 500 words describing the project;
• maximum 10 images of the project (suggested resolution of 300 dpi);
• a signed declaration that copyright is held for all submitted images, also giving consent for INTBAU to publish material on its website and in Excellence Awards materials (full credit will be given). applicant_declaration (PDF)  applicant_declaration (Word)
If your project is short-listed, you will be asked to submit a full list of the individuals and organisations involved.
The deadline for submissions is 9.00am GMT on Monday 10th October.
Selection Panel Members
The Selection Panel will consist of distinguished architects, critics, urban designers, and academics from around the world.
Anne Fairfax AIA RIBA (Fairfax & Sammons Architects)
Sarah Goss (IYP member)
Michael Harris (Prince's Foundation for Building Community)
Catherine Leonard (INTO)
Luke Moloney (Luke Moloney Architect)
Peter Oborn (RIBA International)
María Fernanda Sanchez (Estudio Urbano)
Jonathan Schifferes (RSA)
Contact Details 
Lauren Banks | INTBAU Programme Coordinator
lauren.banks@intbau.org | +44 (0)20 7613 8582
Harriet Wennberg | INTBAU Senior Manager
harriet.wennberg@intbau.org | +44 (0)20 7613 8578