Reflecting on this year's INTBAU Summer Schools, the voices of the students resonate as inspiring memories of the pursuit of knowledge and the bonds forged through a shared passion for traditional building practices.
Ms. Mrudula Mangalkar, a Ph.D. student from Pune, India, and Drin Lolja, a high school student from Albania, joined the 'Let's Build a Beautiful City' Summer School in Utrecht, Netherlands, in 2023, and were selected as recipients of the INTBAU 2023 Richard H. Driehaus Scholarship.
Join Ms. Mrudula and Drin as they 'discover the wonders of architecture'.
---
Ms. Mrudula Mangalkar
Ph.D. student, COEP Technological University Pune, India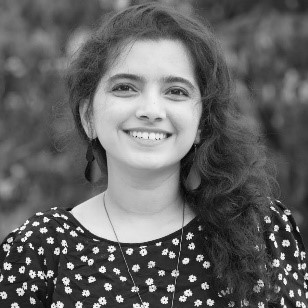 Planning for the Summer School
Looking for opportunities to expand my horizon towards my research topic- "Investigating influence of urban density on livability in the urban areas", my Ph.D. guide, Dr. Pratap Raval, sent me about this summer school. The course brief and the prestigious sponsor—INTBAU, made me even more excited for being part of it. After a hassle of managing visas and other travel arrangements, I could manage flying to Netherlands, needless to mention with limitless co-operation and help from the team of 'Let's Build a Beautiful City' summer school especially Alexander who had been there to answer each of our queries about the school and other arrangements.
First week at the school
After a long flight from Mumbai (India) till Amsterdam followed by a train to Utrecht, came the first day of our course. Before we had even started getting introduced to each other and our kind mentors (Mieke Bosse, Pattrick, Ruben, Joseph, Flavio,..), it was time to say 'hi' to the Utrecht's old city. A beautiful picturesque city residing along canals with intricate and well-preserved cityscapes. Experiencing the old city through the lens of Joseph Jutras, we all came to know Utrecht even better, and of course, that has to include some unexpected rain spells. A wonderful start indeed!
Later, to match up with this gear, we had a series of amazing Traditional-Classical Dutch Architecture lectures by experts like Vincent Veneman, Peter Drijver, Dominique, and many others who got us even closer to Dutch classicism over the week. A wonderful perspective drawing session by Cox & Conor and measure drawing by Vincent & Mieke made us even more equipped for the design challenge coming ahead of us.
With daily excursions after lunch, finally the day came, when Mieke took us to the much awaited site visit. The site selected for Summer School 2023 'Merwedekanaalzone' as it suggests, is a site along the Merwede canal. We were told everything about the project brief we would be working on for that land parcel with all freedom that could have been given. Everybody was very excited for the coming weeks!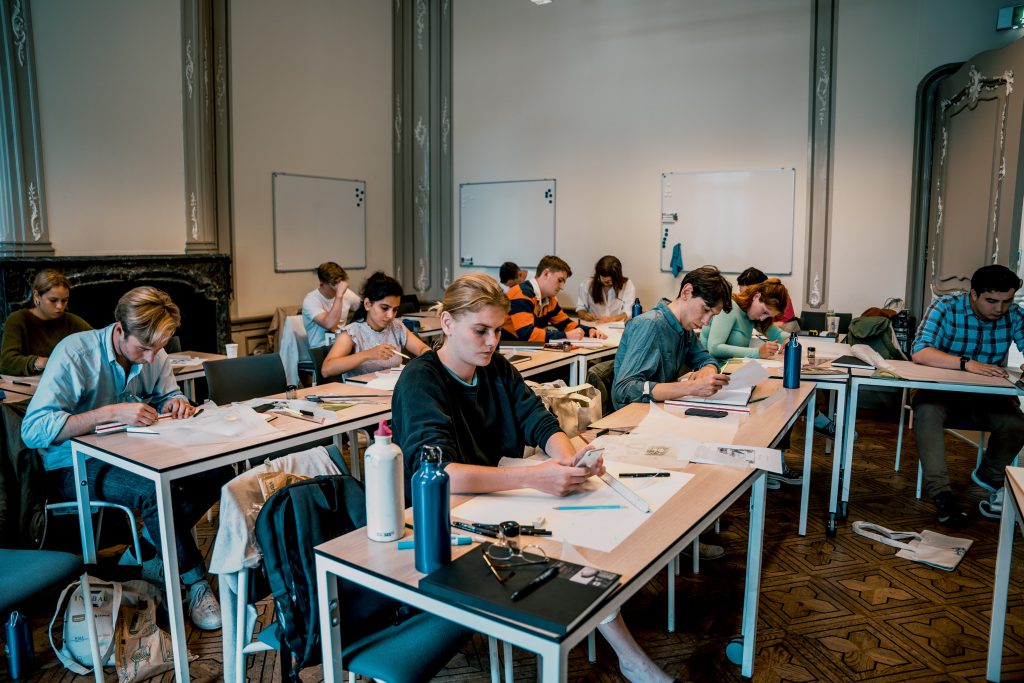 Well, well, well, before the week had to end, our organizers had planned something even more amazing, a guided visit to Paleis op de Dam in Amsterdam. What else could we have asked for! Listening and watching the Dutch historic stories and getting mesmerized with the artwork, we spent a good three hours at the palace after which we strolled around the city of Amsterdam and headed back to our accommodation.
Second week at the school
Now, slowly getting familiar to the Dutch culture and housing typologies, we had started getting confidence piece by piece each day. This week we had some set of lectures which we could not only be implemented in Utrecht but could also be taken back with us for incorporating in our native places. Making cities beautiful and livable, designing streets, planning neighborhoods, just everything we designers should know by Nicholas Boys Smith, Michael Diamant and others. We also were lucky enough to see some executed and on-going architecture and planning projects in sessions by Mieke's and Lew Oliver's firms.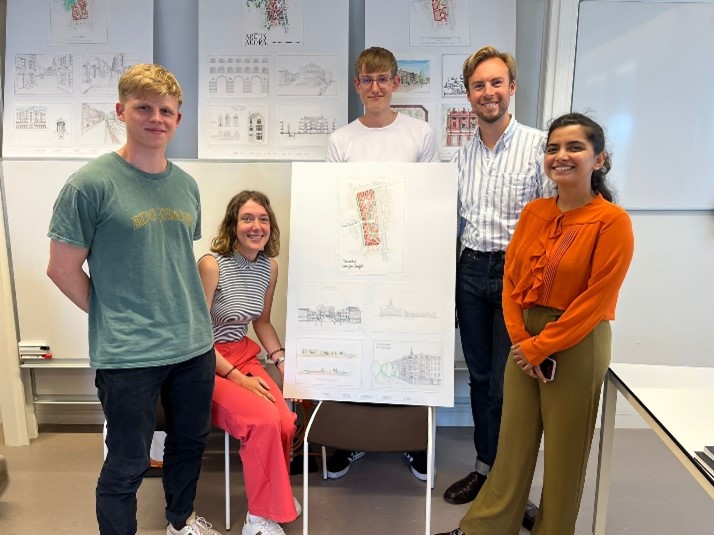 Along with these expert sessions in the first half of the days, we had our interesting studio time where Mieke, Pattrick, Ruben and every other expert-mentor used to guide us through designing so smoothly that we couldn't really believe our own levels of grasping and progress made each passing day.
Later came something even more special, our visit to Bellem castle (Bruges) in Belgium, to join the jury session of another summer school hosted by INTBAU. What a treat of amazing work by fellow students, tasty food and some calming music! And the cherry on the cake here was, our drawings, that were made over the week were exhibited at the venue. It gave us even more energy and excitement to go back and work on our designs. What a benchmark set by our fellow mates at the jury!
Third week at the school
Little nervous, more excited, we came back to our drawing boards with new improved ideas and with packed motivation. With lectures by Mathias, Maria, Pedro and Robert Adam on the two days and their experience-based views, we felt even more prepared for finishing our designs. Making modifications and betterments, the artist in us started with some pencils and colors in our hands.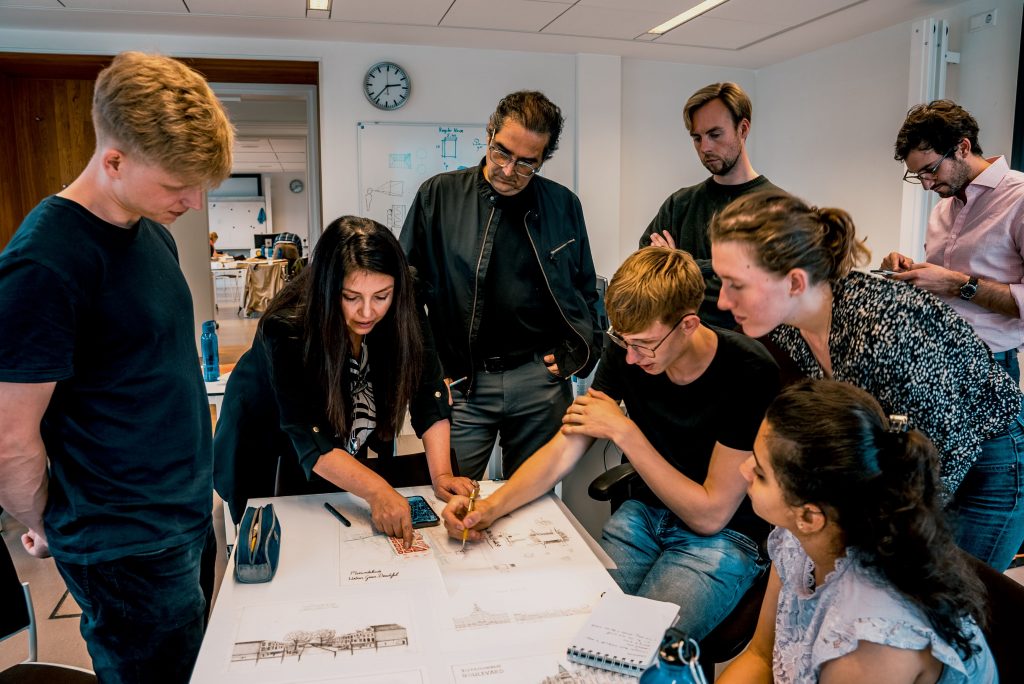 And then finally the day arrived which we were both excited as well as nervous about. Making the panels ready for jury, we just realized what an unbelievable work we came up with! All thanks to our mentors for fueling our potentials to the highest outputs in limited time with best efforts. A drawing that each of us could be proud of, what a success!
With an experienced panel to judge our work and shower their appreciation, we had an amazing jury time. But then, sadly came the wrap up time which was the moment where the reality struck, it was the time for a farewell. And we were all trying to catchup to a little more time to in-person talk to each other until next time, we get a chance to meet.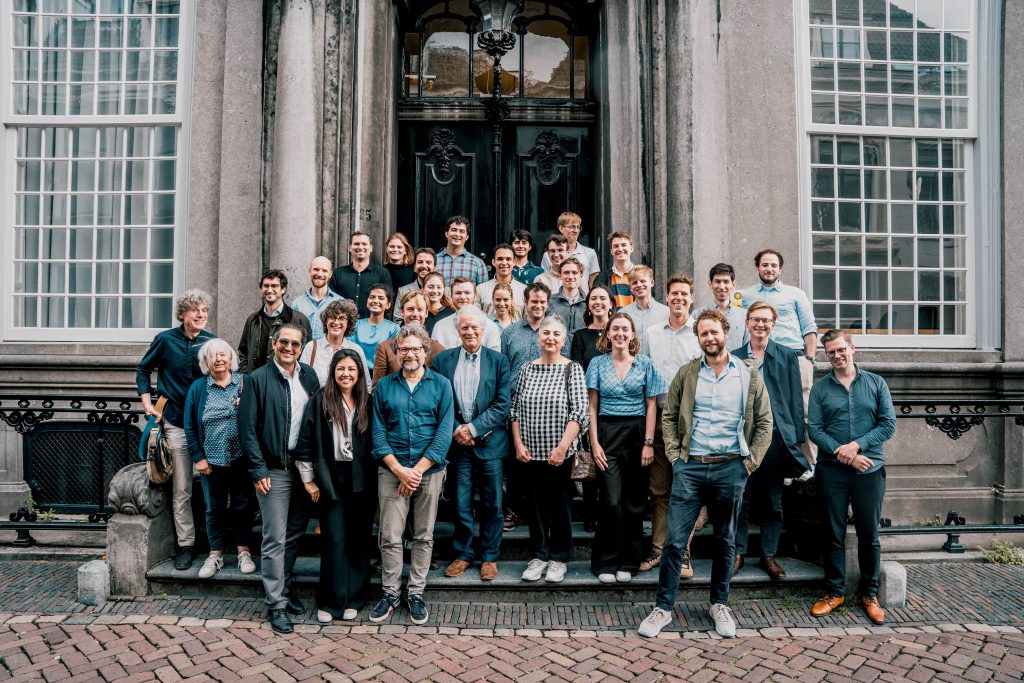 What a wonderful time of learning and bonding at this summer school! I am very sure, the knowledge gained and bonds built during this summer school shall definitely root deep into all of us.
I am extremely thankful to the organizers of the summer school, the experts who were here to guide us and the fellow students at the summer school for this lifetime experience. Also, extremely grateful to INTBAU for giving me this opportunity.
---
Drin Lolja
High school student, Albania
Discovering the Wonders of Architecture: My Unforgettable Journey at the INTBAU Summer School in Utrecht 2023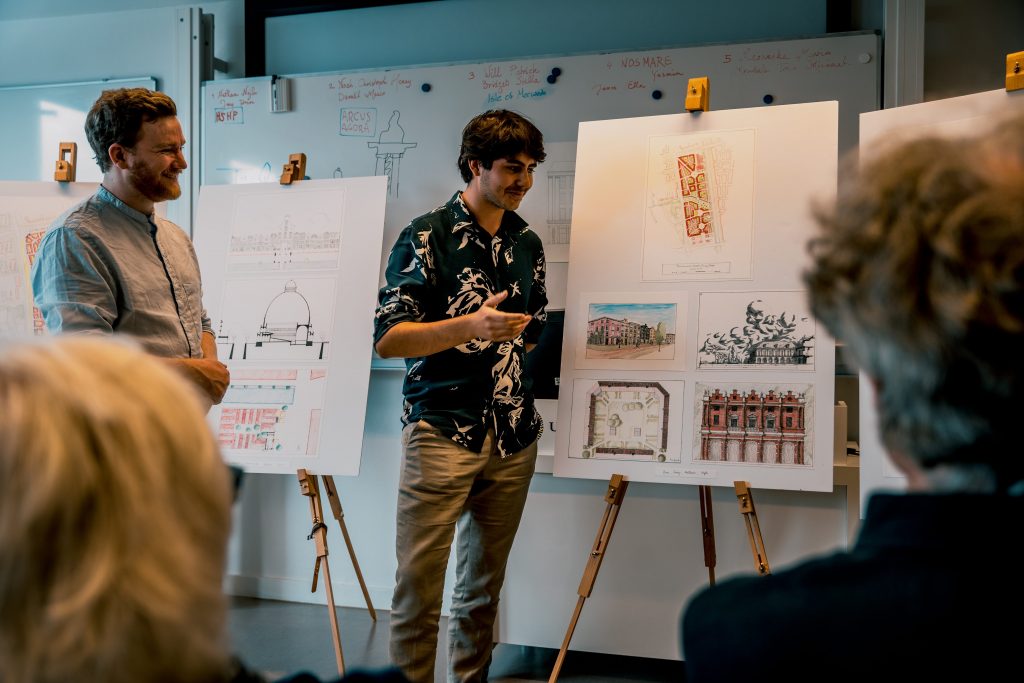 Since I was young, walking down the coast of the Adriatic, close to my home my father always told me stories of great wonders done by great civilizations. Magnificent basilicas, marketplaces, fortresses, roads, aqueducts, everything that to these ancient people made sense. Everything necessary they could build at the time. These things were built to last; they were built to stand tall in the worst of times, and in those times to tell the people who they were, and what they were capable of, so they could rise even greater. That's where my love for classical and traditional architecture was born from.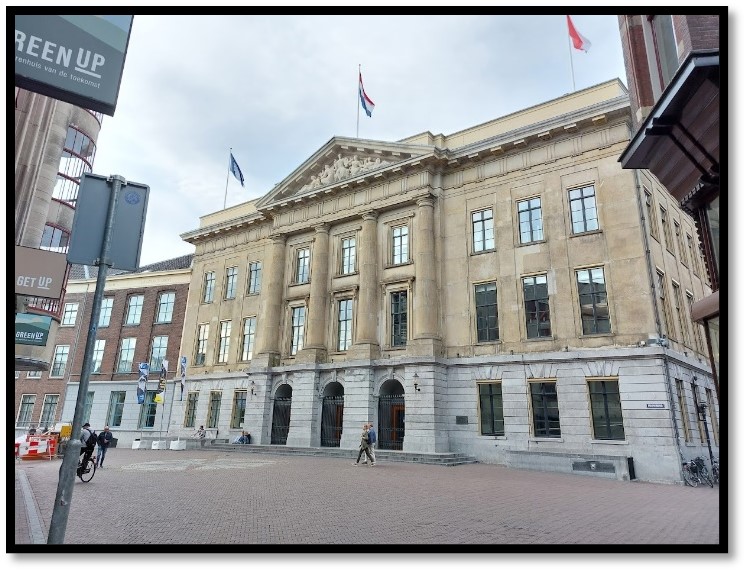 Disappointed by the current situation in my home country of Albania, I couldn't resist facing reality, so I started drawing what I thought would look good over it. Over time I learned the techniques, orders, styles, proportions, and perspectives, but not all done alone. Many people, whom I today call great friends talked to me about these things that we loved via social media, a thing that really changed my path. One thing at a time, I was introduced to INTBAU and its upcoming summer school 'Let's Build a Beautiful City' in Utrecht 2023 and thought about entering it. With the help of many, but most importantly Ruben Hanssen I managed to get accepted, and so this three-week journey to the Netherlands started. Trust me, it's been a whirlwind of a time, filled with cool lectures, hands-on studio work, and a LOT of cycling.
Week 1: An Energetic Start
I mean, who wouldn't be excited to start this summer school? Joseph Jutras kicked things off with an engaging introduction to the summer school and its purpose, complemented by insights from Ruben Hanssen, Flavio Diaz Miron, and Mieke Bosse (remember her name!).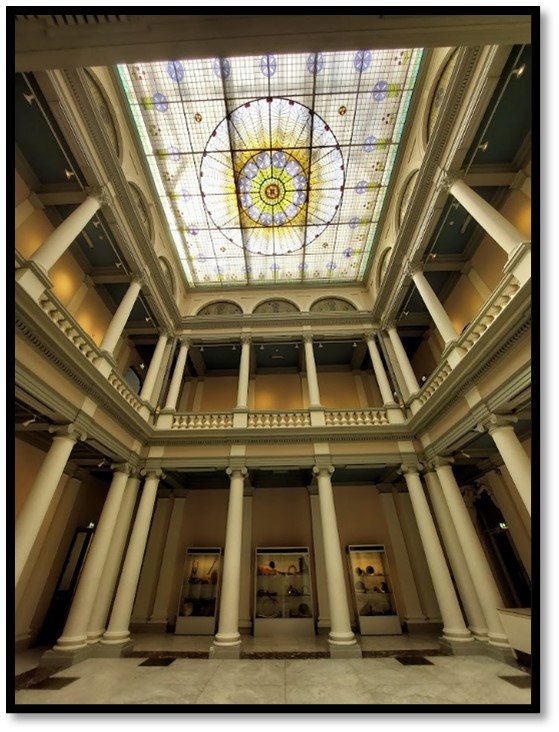 We dove right into introductions, and I was amazed by the diverse backgrounds and expectations of my fellow participants. And guess what? The afternoon was dedicated to exploring Utrecht, with its picturesque charm, it unfolded before us during the city tour led by Joseph. We discovered hidden gems and even practiced our urban sketching during the HOFJE TOUR, even if my initial attempts resembled amusing doodles. Who knew hofjes could be fun?
Tuesday
In the early hours, we mostly talked about Dutch design and its characteristics. Then Vincent Veneman took a deep dive into the fundamentals of classical architecture, its orders, and proportions. Later we took a walk outside measuring and drawing the building close to us, using what we learned.
Wednesday
Jaap Evert Abrahamse took his time explaining the history of Dutch cities, where later we talked about Dutch classicism and its elements in detail, a thing that had everyone trying to spot something special in the building we were in, but as these things would always go, we didn't have time because next we had to design a WHOLE 'hofje' ourselves in a few hours, which turned out to be very stressful for everyone but in the end we laughed it off.
Thursday
Thursday Dominique Vermeulen took us on an excursion that left our feet very tired, but our minds packed with new insights into the traditional urbanism of the Netherlands and Utrecht, a thing that made the evening discussion quite fun.
Friday
Friday was a very nice day. Conor Lynch and Robert Cox, the dynamic drawing duo, had us attempting perspective drawing of a part of the city next to the town hall, with mixed results – some sketches looked like buildings, while others resembled abstract art, but their help was more than useful for many. After that we did artistically the opposite, with a measurement drawing of an old church courtyard, where in teams and accompanied by some annoying weather, we tried to get the right proportions in our sketchbooks, using our newly learned scale ruler. This turned out to be a very solid way to measure our general skills and improve them.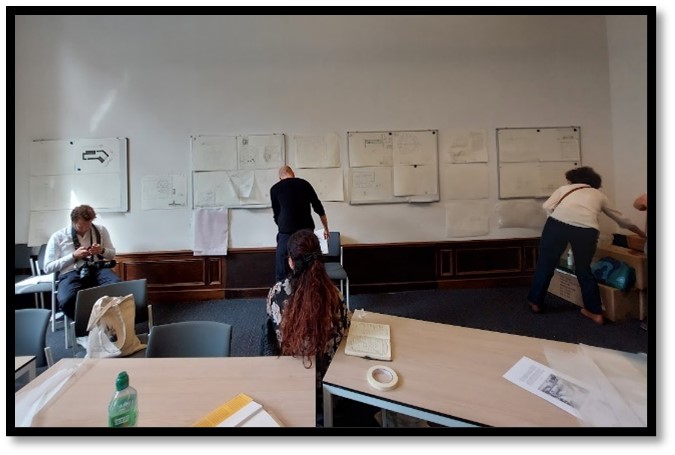 Saturday and Sunday
Amsterdam, what a city! Exploring the canals, the Royal Palace, the architecture! On the other hand, it really was a very vibrant and LOUD city, but it was fun, and it gave me much interest in Dutch culture!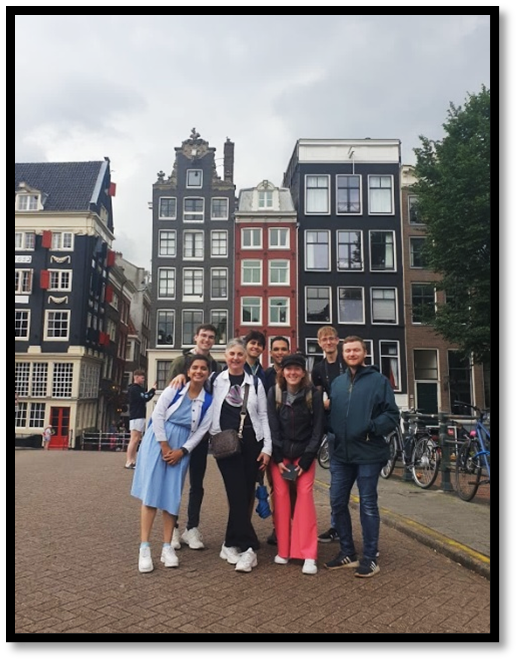 Week 2: Diving into Dutch Design
Monday, we started with some quick lessons about urban design, but the day was mostly spent in studio time. The mid-week excursions and garden/park tour were also very refreshing, giving us a chance to step away from the classroom and immerse ourselves in real-world design and learn the balance between architecture and urbanism; buildings and greenery.
Wednesday
We had some very interesting people this day. Michael Diamant was one of them. Rather than his presentation, for my friends and I the conversation we had (which was long), was very astonishing for me, his knowledge didn't just end in architecture and urbanism, he also knew a lot about the current situation of my country in many aspects, which genuinely had me in shock. Such nice people those Swedes. Then Lew Oliver also had his time on the presentations but also in the studio time. He had that strong American spirit (very strong and straightforward), but in a good way, he gave very great insight into everybody on their works, which was quite fun.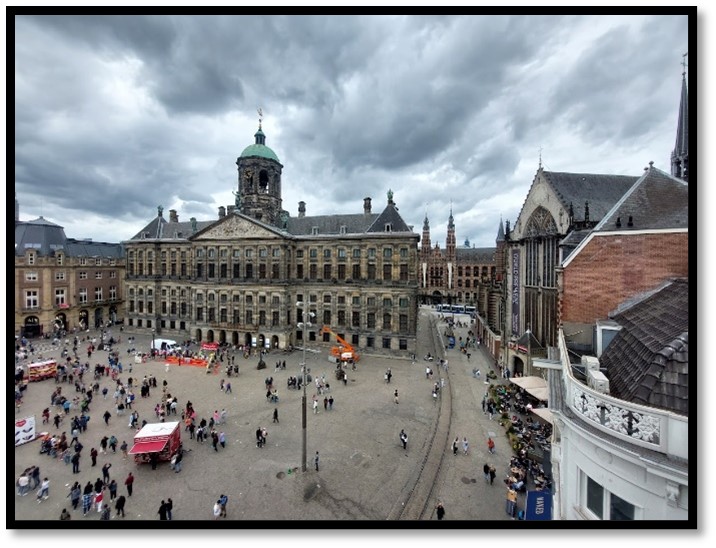 Thursday and Friday
Online sessions with Noé Morin, Nadia Everard, and Alejandro García Hermida passed by quickly. The whole teams' mind was realistically on the project and the little time we had. Pretty fun seeing many listen and work on their project at the same time, with one eye for each. Gladly we finished everything and packed it up for Bruges.
Saturday and Sunday
Bruges on Saturday – we arrived at an astonishing villa and met the group of 'La Table Ronde De l'Architecture' and a lot of very important figures that support this architecture movement. We showed our works, secretly explored the greenery behind the building, and met a lot of nice people, indeed a very nice day.
On Sunday we had a double treat with visits to The Hague and Delft, swimming in Dutch culture and history, and getting soaked by the rain (I hated the rain). It was really fun exploring these places with my friends, that's why we stayed all day.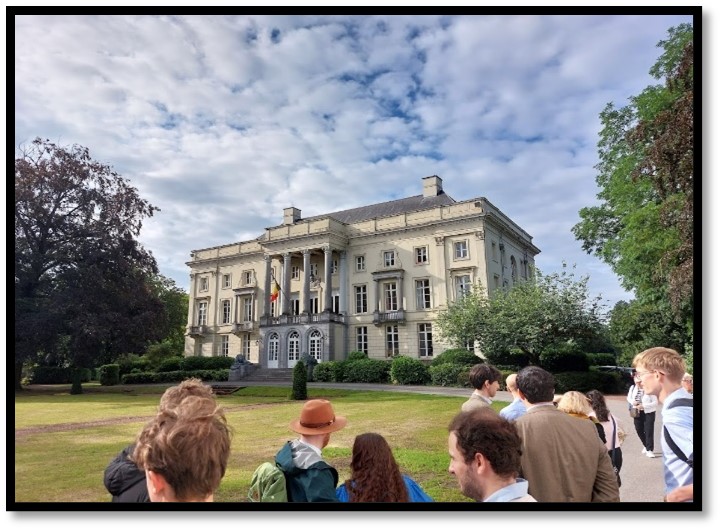 Week 3: Nearing the End
Monday and Tuesday were dedicated to reviews and insights from Mathias Delrue, Maria Sanchez, Pedro Godoy, and the legendary Robert Adam. Fortunately, most of them stayed with us till the end review, which helped a lot of people, because these last few days would be more active than a nuclear power plant. People were so focused that you really had times where there was full silence, and then out of nowhere, Ruben appears behind you with a huge camera and scares you.
Wednesday
A full day in the studio – more like a marathon, pretty sure I lost some weight. Our projects were taking shape, and the place buzzed with excitement and a touch of nervousness.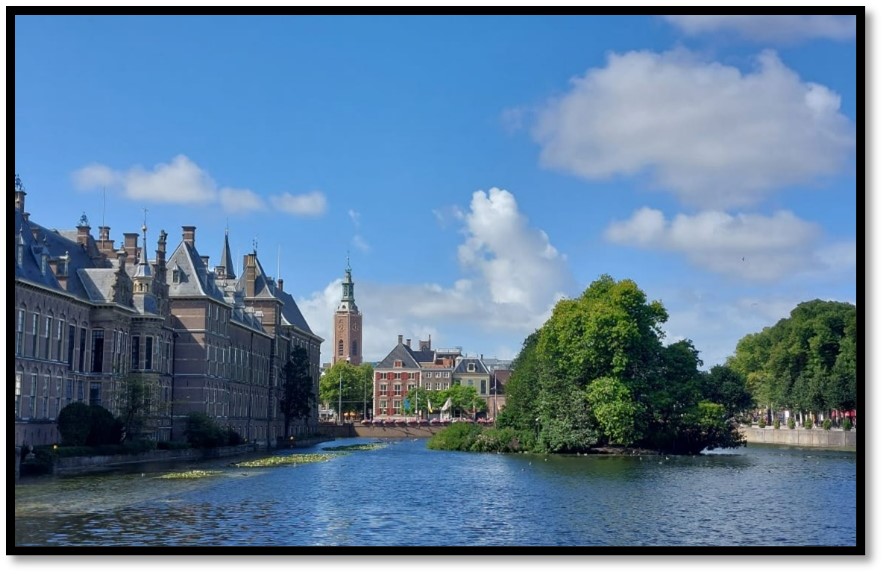 Thursday: The Grand Finale
The moment of truth had arrived – the final jury review. It was like presenting my masterpiece to the world. The journey had been exhilarating, and now, it was time to see how far I'd come. One after the other we presented our Masterplans and everyone was more than happy and proud of themselves, me included.
As I reflect on these three incredible weeks, I can't help but feel a mix of pride, gratitude, achievement, and a tad bit of exhaustion. The Utrecht 2023 INTBAU Summer School has not only broadened my architectural horizons but also left me with unforgettable memories and a new network of like-minded friends and masterminds. So, here's to Dutch architecture, laughter-filled lectures, and the adventure of a lifetime.
'All misfortunes come when a person seeks to live without achieving, to achieve without working, and to work without sweat!' – Mithat Frashëri
Until the next summer school adventure – stay proud and keep sketching! 🏛️🚴‍♂️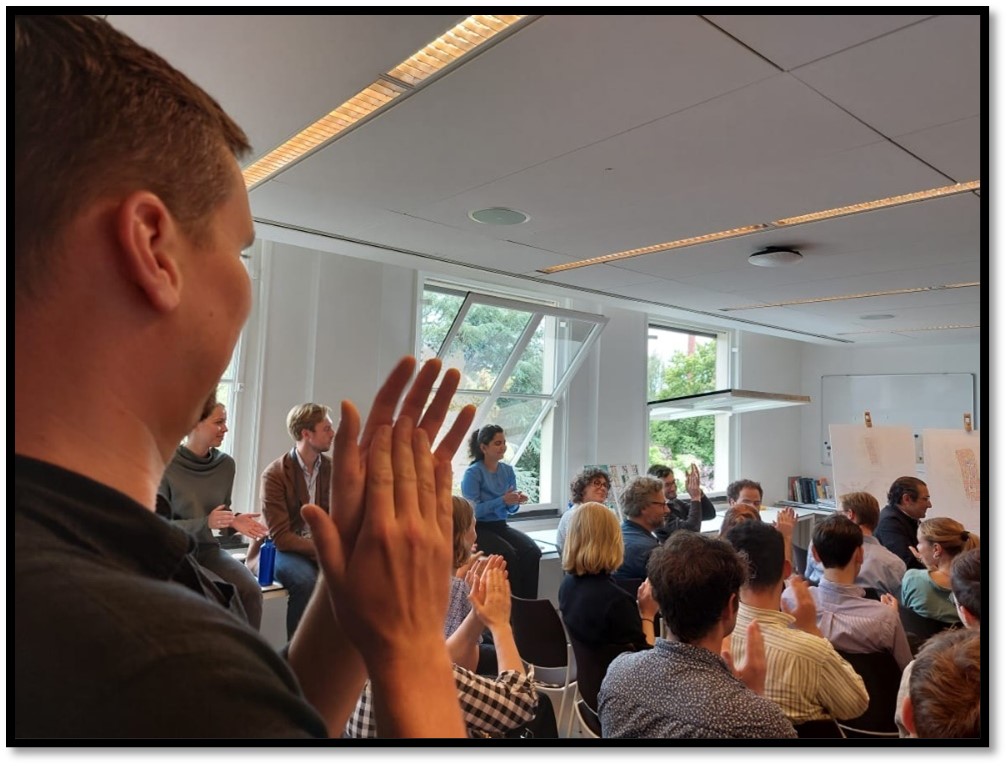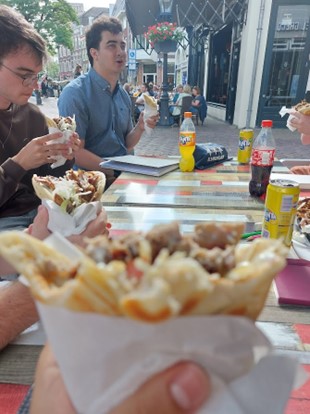 ---
###
---
Become an INTBAU member
Did you know that there are several ways to get involved with INTBAU?
General Membership is FREE and is the easiest way to join our network of nearly 9,000 members worldwide and to get involved in our international programmes. Become a General Member at: General Membership | INTBAU
Professional Membership: The INTBAU College of Traditional Practitioners is a peak international professional body for practitioners in traditional urban design, architecture, and the building arts. Learn more at: Professional Membership | INTBAU.