Austin Ong, from the Philippines, is an undergraduate studying architecture at the University of Santo Tomas in Manila. This year he is taking part in the Engelsberg Summer School for Classical Architecture along with 21 other students from all over the world. You can follow Austin's time on the programme through his blog here.  Find out more about the programme on the ESSCA website.
The First Week
Long haul flights may or may not be as dreadful as they sound but in my case, travelling for more than 20 hours from Manila to Stockholm came as a shock as the jet lag sinks in before we have even arrived at Engelsberg Bruk in time for the second Engelsberg Summer School in Classical Architecture, run by INTBAU and the Ax:son Johnson Foundation. This month-long course prides itself at celebrating the classical past and making it even more relevant in today's architectural practice.
As we slowly moved towards our cottage accommodation, I noticed that everything around us was clean and very well-maintained. The cottage is actually an adaptive reuse of what the structure originally housed before and my room has a reasonably sized bed pushed against a flat wall, one side table, a complete toilet and bath, and added fixtures to make the room as cozy as possible. I wouldn't think that this place was an Ironworks before if it weren't for this beautiful symmetry and simplicity the interior design had.
Coming from probably one of the densest cities in the world, I came to appreciate public spaces even more during my first week here in Sweden. The immense cultural exchange between participants was just overwhelming. It made me realize that the diverse learning experience we received during the first week told us one thing: that regardless of age, sex, culture, race, and religion, classical architecture has always been a significant part of our daily lives and it is definitely here to stay.
The program would not have been possible if not for the mentors and the lecturers who were present during our first week. We had lectures and drawing sessions from different respected professors such as Robert Adam, George Saumarez-Smith, and Swedish artist Christopher Rådlund. With all that has been taught, I feel that there is yet so much to learn from what this course has to offer. On Saturday, we went to Falun, a relatively small town 90 kilometers from where we stayed, and did sketches along the lively streets, shop among the small stores, and eat lunch at this wonderful place near the Falun Mine valley.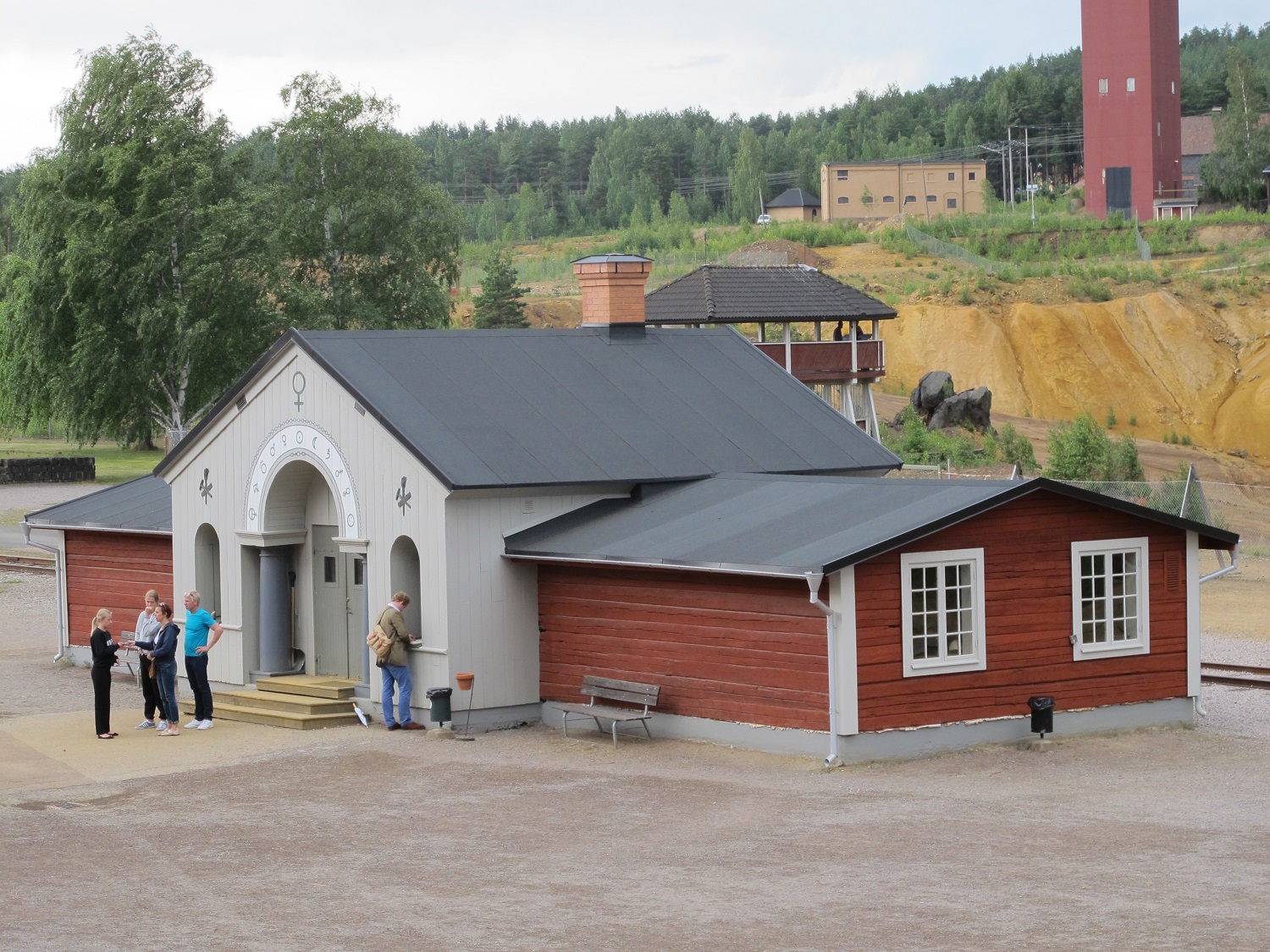 Sunday was rather a slow yet enjoyable day as some people went to Norberg, a place just north of Engelsberg Bruk, while others enjoyed a tour around the world's only well-preserved oil refinery in a tiny island in the lake. I personally love strolling along the Swedish countryside under the summer sun with its distinct dry and cold weather (relatively cold for me as I come from a country that has a hot and humid climate).
We are looking forward to our Stockholm excursion any time soon and the chance to experience Swedish city life to get out of the countryside, in a way, and explore other possibilities with this course. I think I can say 'we' in this because almost everyone here is ecstatic about it. But for this week, I think I am most intrigued or interested in knowing what our design project will be. I guess it's another sleepless week for me/us, then!
Second and Third Weeks
The second week came and went as fast as anyone could say classical architecture! All these tutors who come in day by day, one week after another makes me think of the wonderful opportunities given to us to exhibit, share, and discuss different ideas in classical architecture. The program started from doing freehand sketching and line drawings, to doing letterings or calligraphy and mastering the classical orders. The second week also included more complex plates like a doorway and a fireplace surround for a humble cottage, a townhouse, and a grand villa. All these exercises help us broaden our understanding of the classical proportions and the fact that any classical building can fit comfortably in any type of environment in terms of a rural or urban context.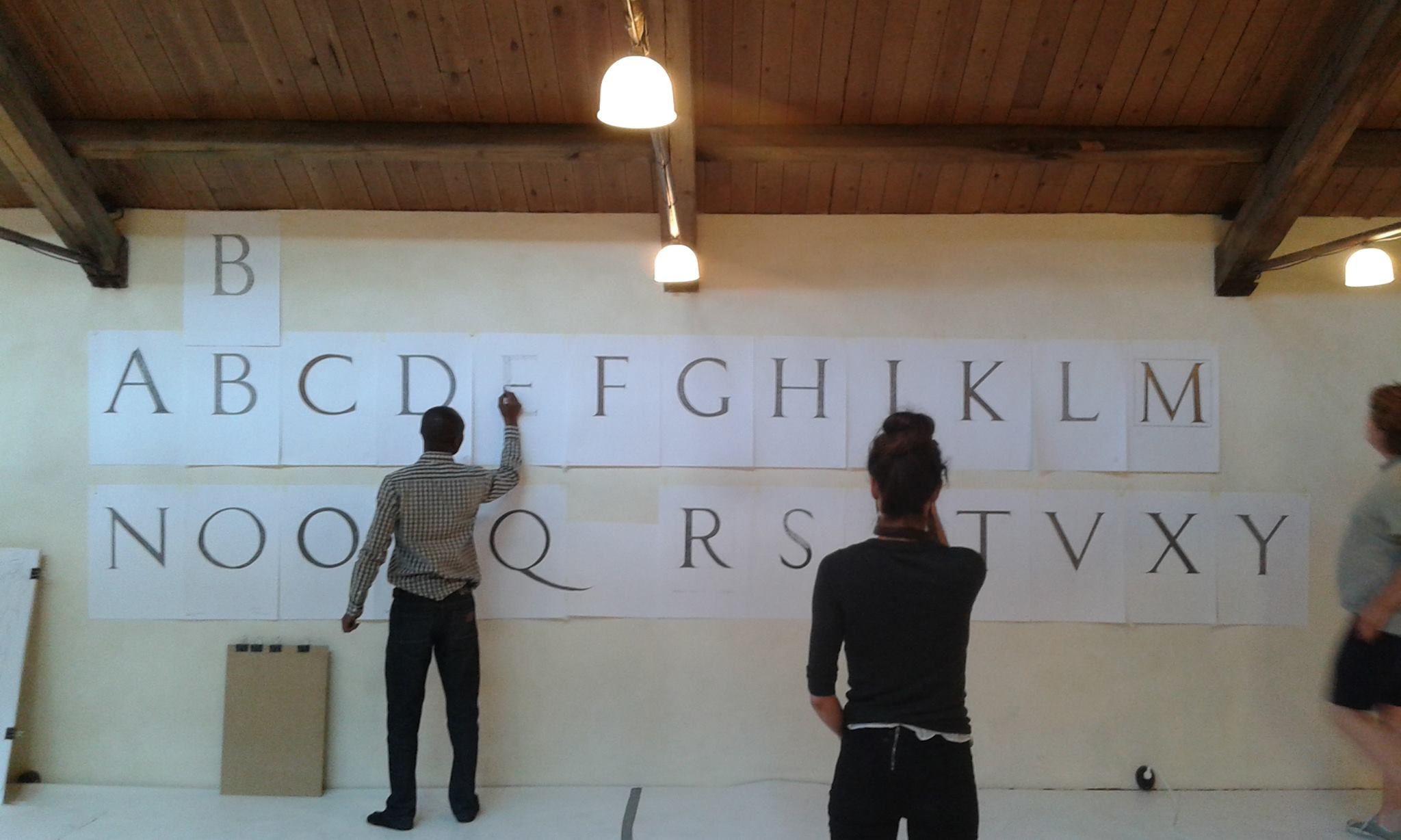 The second week included a couple of late night talks and drafting sessions but everyone was excited when the day came for us to go to Vasteras and the city of Stockholm! The entire group was generally in awe as the bus made its way down from Gamla Stan to an island where our hotel is located. The third week was generally an 'excursion' with a few sketches (and shopping) here and there. Stockholm is truly one of a kind. I believe Stockholm holds one of the world's richest 'depository' for classical urban architecture/buildings or locally known as Swedish Grace.
One thing I am most fascinated about is how the watery environment surrounding the city affects the city itself and how people adapt to its landscape. It's truly a remarkable feat of engineering to connect all islands together with such diverse culture and appreciation for the arts. With different kinds of museums around the Old Town (Gamla Stan), the group was also given the chance to roam around freely with one free day in Stockholm. Some went to Skansen in groups while I chose to take a stroll alone to the Army Museum, History Museum, a church up north, Humlegarden, and the famed Strandvagen, which is basically a Swedish Roxas Boulevard (with a similar Manila Bay sunset).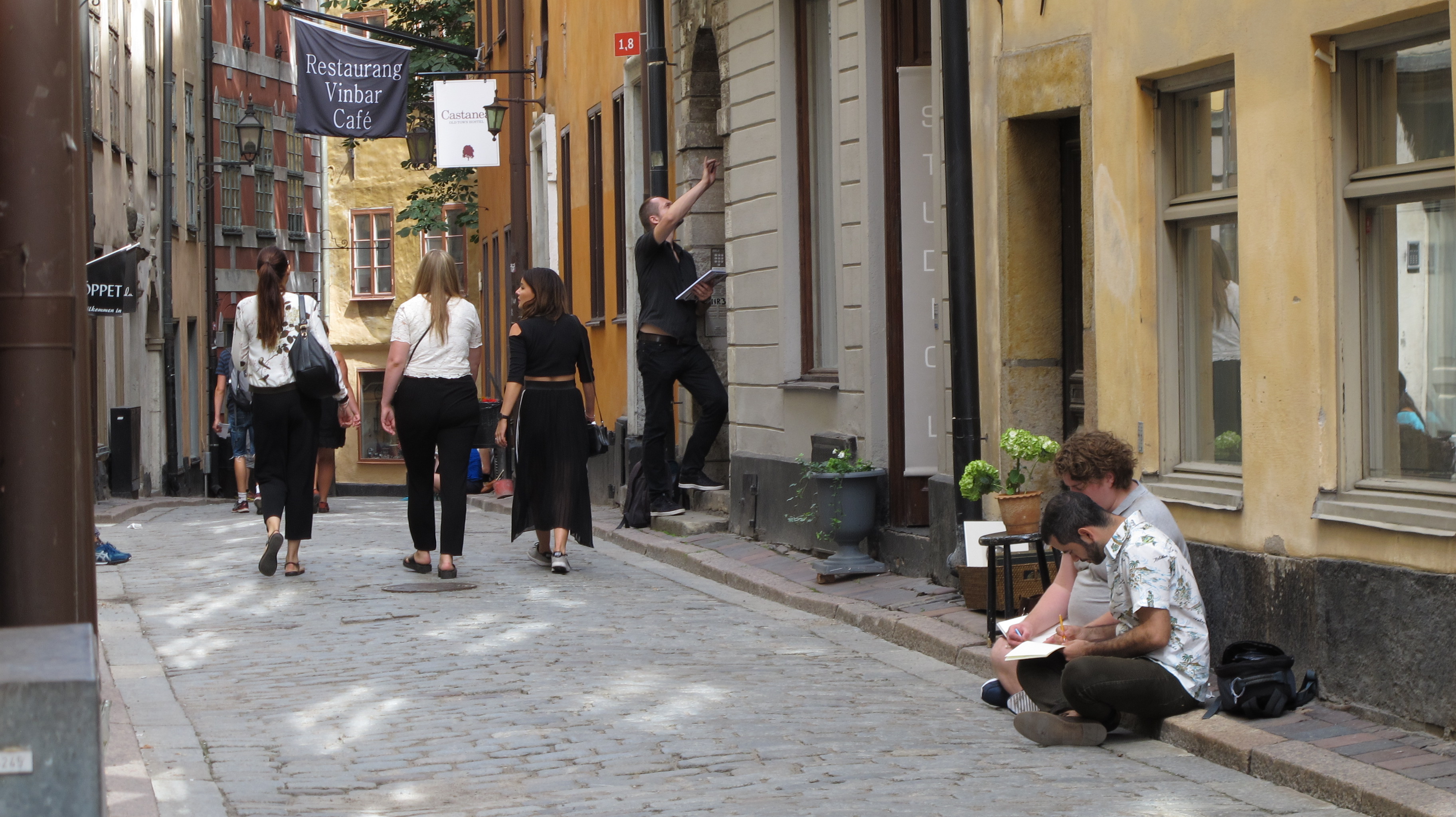 The Stockholm excursion ended on Saturday when we were then introduced to our final design project, a train station in Vasteras. The fourth week will be about designing schemes and plans for the said project. With three weeks' worth of knowledge already crammed inside my brain, I think I can manage to apply everything that I have learned and hopefully produce something that is worth my stay here in Sweden!
The Final Week
The dreaded final week came and everyone was suddenly well aware of the consequences it brought with it; that we have to eventually part ways and close another chapter of our lives. But to many, this was only just the beginning, a preparation for what's about to come. The final project, a train station in Vasteras, was to be criticized carefully and constructively by tutors and the visiting jury. All those sleepless nights and hard work proved effective in bringing out the best ideas from each one of us. In the end, everyone had a different concept from one another, totaling in 21 diverse, rich, and multicultural methods and approaches in design.
The Engelsberg Summer School in Classical Architecture, I must say, gave me one of the best eye-opening exposures to a completely different side of architecture (at least relatively speaking). To understand different cultures and their complexities through a summer program like this is also truly one of a kind. I will forever cherish this opportunity not only to bring the best out of me but to share what's best for others. To everyone who made this year's program possible, maraming salamat po (Thank you very much)!
I didn't include a blog about our last day because I believe nothing ends with good food and great company but rather, it lives on. I hope to visit Europe and see my batch mates again soon, it's a small world after all! Mabuhay!
To find out more about the Engelsberg Summer School in Classical Architecture visit our website here. 
If you would like to know when registrations for next year open make sure you sign up for our free general membership to receive our monthly newsletter.