The project was inspired by Abubokkar Siddiki's (Abu) visit to his birthplace, the village of Kazirgaon in 2018, located within north-east Bangladesh. He noticed that the village had grown exponentially over the past 10 years with no control or guidance. The rate the village had grown, showed the potential to become a small-town merging with the eight surrounding villages together over the next 15 – 20 years.
The village of Kazirgaon is faced with lack of drainage, access to clean drinking water, hygiene, fire safety, basic amenities, and education and health care facilities. The population growth is leading to rapid unplanned expansion of both the village and bazaar boundaries.
There is a huge need to tackle the issue of rapid growth on a village level with well-planned village infrastructure and community spaces. This would create opportunities for all including the youth, women and the elderly. It would also create an incentive for locals to remain, as such reducing the population growth of nearby primary and secondary towns and cities. Like many other villages in Bangladesh, Kazirgaon is faced with challenges to manage and to plan the rapid growth of the village. Unfortunately, they do not have access to professional help and support needed to do this.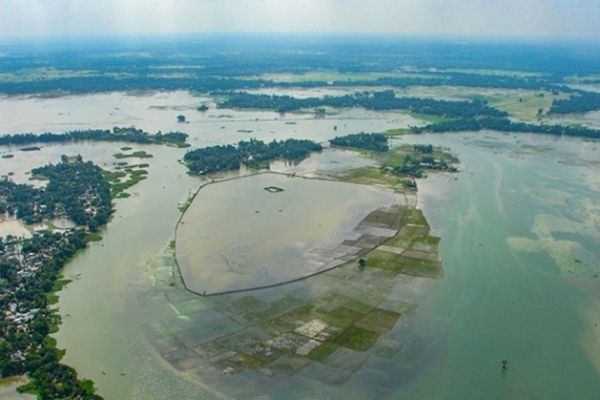 Following conversations with Ben Bolgar, Senior Director from The Prince's Foundation, an international collaboration between Birmingham City University (BCU), Shahjalal University of Science and Technology (SUST) in Bangladesh and Abu, a British Bangladeshi Architect from the UK was formed. The Co_Lab module was created specifically for the students to learn and apply The Prince's Foundations Rapid Planning Toolkit on a pilot project, address the issues of the local community and develop a sustainable masterplan for the village of Kazirgaon.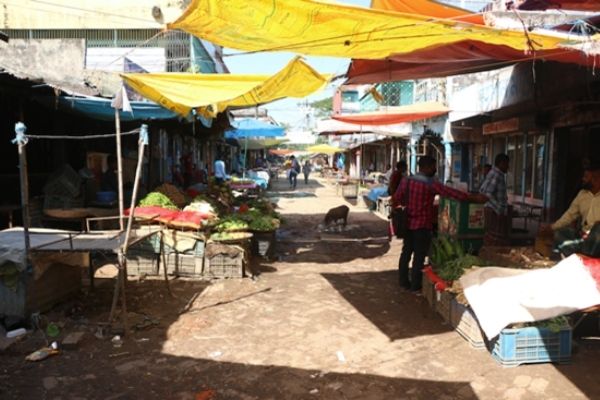 The project was led by professor Saha Kawshik of Shahjalal University of Science and Technology in Bangladesh, Eccles Ng, who is a deputy course director BA (Hons) Landscape Architecture at Birmingham City University and Abu.
The Co_Lab project explored population growth in the context of sustainable urban expansion over the next 10 – 20 years. The initial intent of the project started in a conversation with the local communities, local authorities and the village panchayat (village council) through a workshop. The students started by looking at current issues faced by the villagers, how their problems can be managed and how the village growth and expansion can be planned sustainably. In groups, the students worked together from the UK and Bangladesh to create designs for the village as part of their final submission. A situated learning was applied throughout this module where students had chance to engage with a live, problem solving context.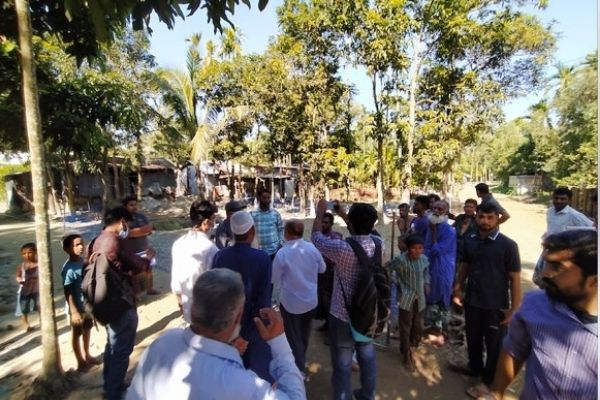 The project has faced some interruptions due to COVID-19, but we look forward to re-engaging with the villagers when restrictions lift and continue this project with further groups from both universities.