INTBAU Iran are supporting a team of architects and researchers who are planning to restore a traditional adobe village adjacent to the beautiful Ghiasieh school in Khargerd, in eastern Iran.
Project leader Anis Darvishi plans to host a second set of practical workshops in 2023 and are in the process of registering this building and the adjacent Nashtifan Windmills with UNESCO. In addition to contributing to the identity of a place, the passive, climate-responsive aspects of traditional design in this site have much to teach us in our 21st century context.
---
In September 2022, Anis Darvishi hosted the first workshop to monitor and document Ghiayasieh Khargerd School. The initiative brought together 46 built environment professionals to work on Ghiayasieh school, a wonderful example of Iranian architecutre from the Timurid period.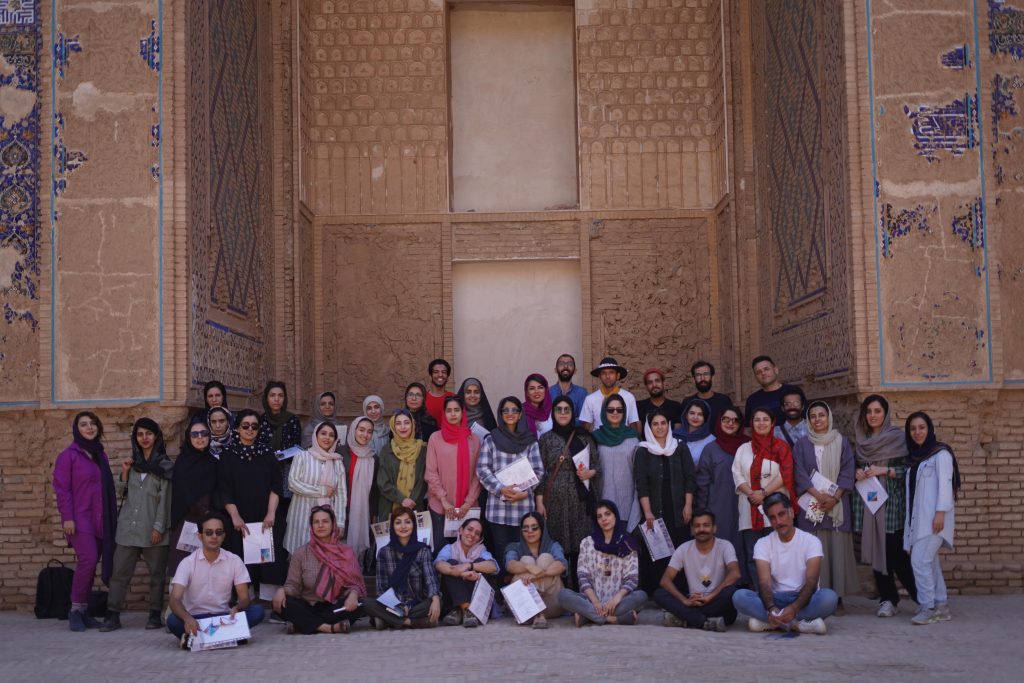 The climate in the surrounding Khargerd village in the summer months is hot and dry, and the village experiences a significant drop in temperature in winter. The adobe dwellings are well adpated to climate and context and create comfortable conditions for the residents.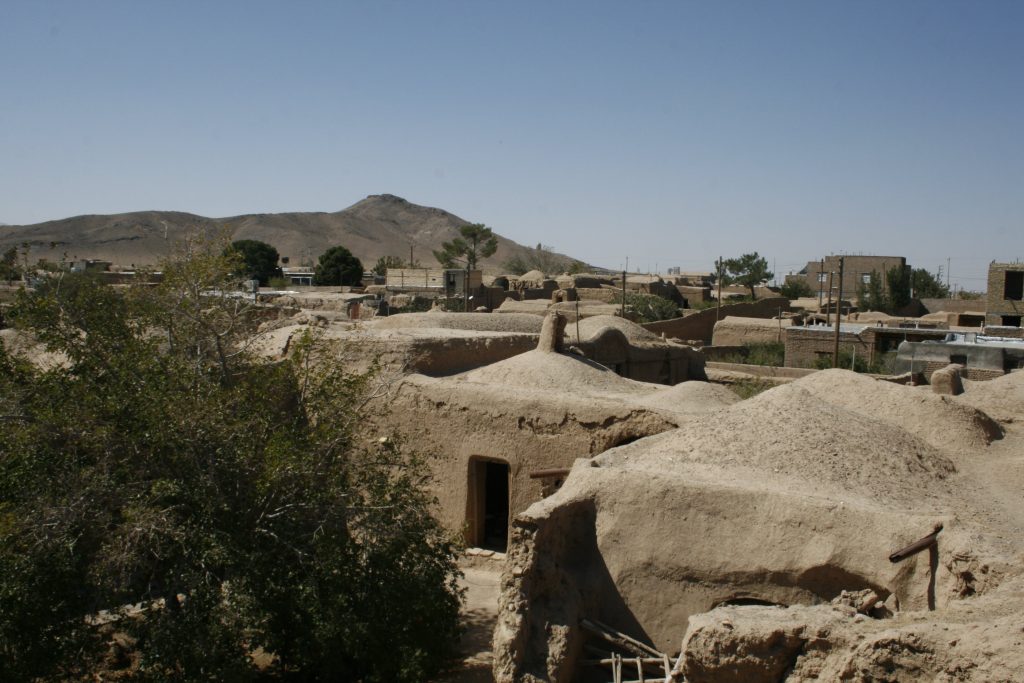 One of the most important features of these adobe structures are that they are well adapted to the wind in the region. This is true of the windmills and windbreaks. A windmill is a building that is moved by the force of the wind and grinds grains such as wheat, or barley. These buildings, which are an important example of sustainable, traditional Iranian architecture, have sadly lost their use over the last century and these structures and this knowledge is in danger of being lost.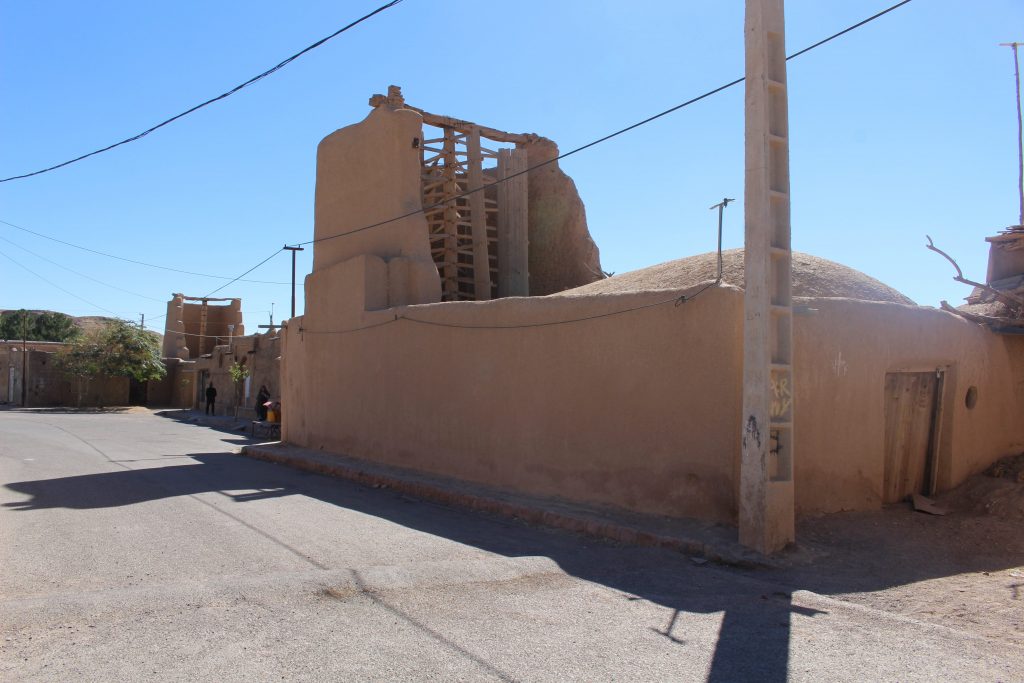 Wind deflectors are another characteristic element on the roofs of these houses, which provide a passive solution by creating optimal cooling in the summer. The small windbreaks in the village are made of clay and straw, and face towards the favourable wind. They are a simple and effective solution to the rising temperatures in the summer months.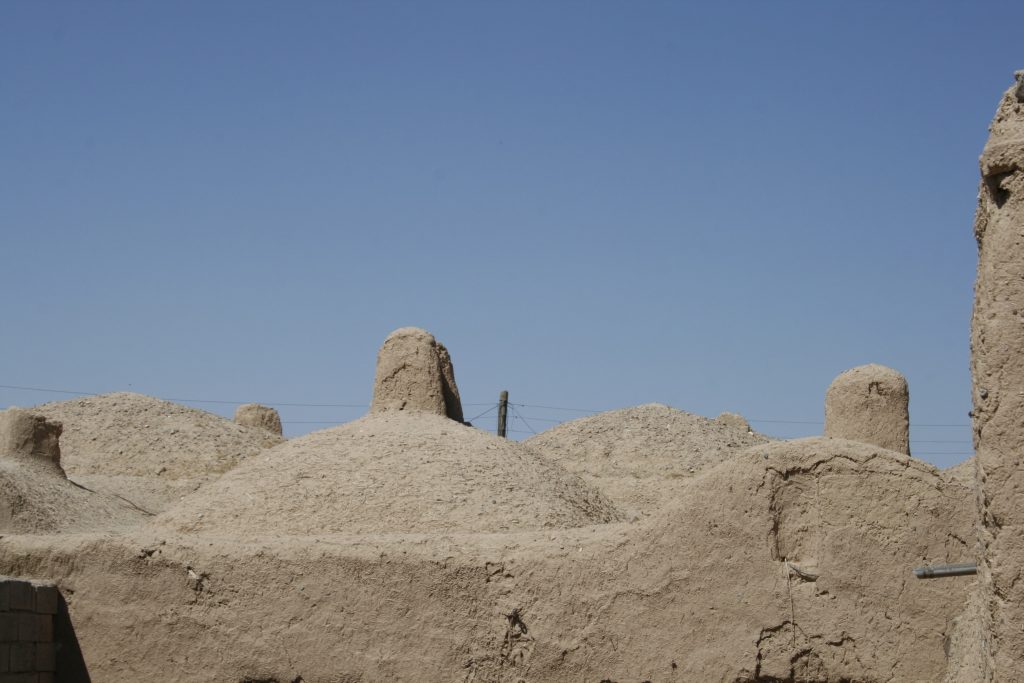 This coming year, the volunteers are hoping to continue to work on Ghiayasieh school, and to study and document the windmills and the adobe houses in further workshops.
To find out more, please contact INTBAU Iran via the Chapter page here.
You can support this project directly at: https://architectureindevelopment.org/project/1593