INTBAU is delighted to congratulate Jorge Loyzaga, active member of the INTBAU College of Traditional Practitioners on the publication of this masterpiece documenting his finest projects.
Publish Date: 10 September 2023
Text by Philip Alvaré
Photographs by Mauricio De La Garza Clarion
Published by Rizzoli
A vibrant collection of projects from the Mexican architect and interior designer Jorge Loyzaga, exquisitely captured by one of today's most exciting travel and interiors photographers.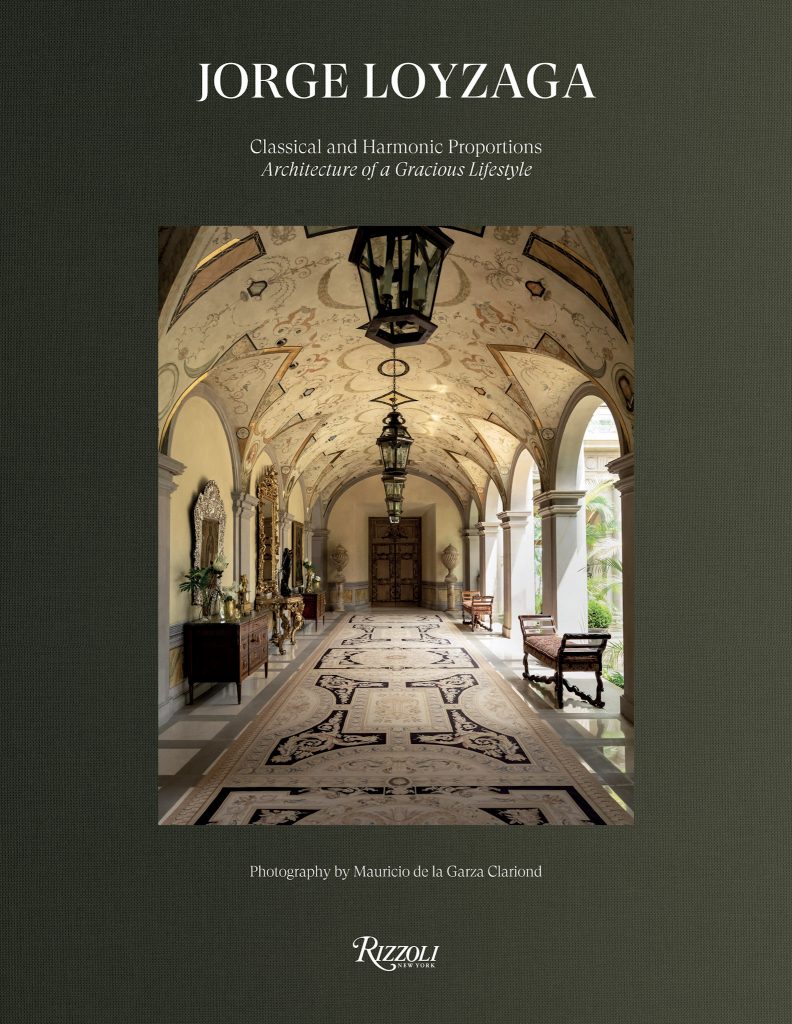 Based in Mexico City, Jorge Loyzaga's multidisciplinary practice has focused on the preservation of traditions within architecture, interiors, furniture, and the decorative arts since its founding in 1969. Informed by a passion for classic design, heritage, and timeless craftsmanship, as well as Loyzaga's training in the restoration of historical monuments, the firm's sophisticated perspective of architecture and interiors translate time-honored style and local traditions into a contemporary, international visual language.

This volume presents over 20 houses and estates among Loyzaga's finest projects. With classical models serving as inspiration—ranging from Spanish Baroque cathedrals to Beaux-Arts boulevards and 18th-century French châteaux—the featured buildings and interiors display Loyzaga's one-of-a-kind mix of pre-Hispanic, Spanish, and other European elements. Unpublished photographs showcase striking designs of both interiors and exteriors enlivened by Loyzaga's signature style, defined by vibrant, luxurious touches and a detailed approach to historic influences. From a Tuscan-style villa with ornate Italian décor to a Mexican Colonial abode and a private home that evokes a Parisian hotel particulier, this volume offers endless inspiration for the modern interiors enthusiast.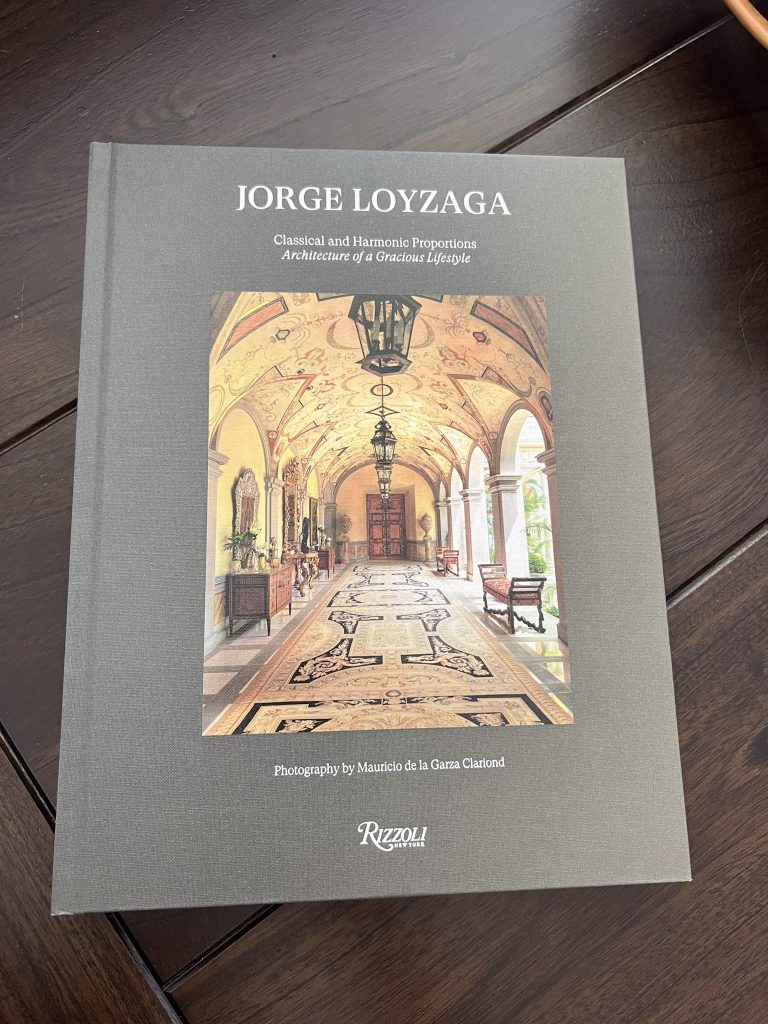 "Loyzaga's creations embody a blend of immense creativity, a relentless thirst for knowledge inspired by the history of Classical Art and Architecture, and the remarkable craftsmanship of local Mexican artisans preserved across generations, skillfully polished, or taught by Loyzaga himself.
His portfolio includes a wide range of projects, from restoration works on the Cathedral of Mexico City (listed as UNESCO World Heritage, as part of the city's Historic Centre designation) and Chapultepec Castle to designing remote rural churches, Porfirian Era-inspired train wagons, and the most exquisite and timeless residential projects in the country. Loyzaga's designs are characterized by poetry, romance, historical proportions, and an orchestral rhythm that serve as the cornerstone of his architectural vision.
Despite a professional career of 55 years and an estimated count of over 900 projects nationwide, none of these remarkable works had been adequately documented. Loyzaga's focus has always been on creation, never looking back. Today, with utmost respect and admiration, Loyzaga's daughters Sophia and Fernanda, along with myself, proudly present Rizzoli's publication titled "Jorge Loyzaga: Classical and Harmonic Proportions, Architecture of a Gracious Lifestyle." This captivating book showcases a curated selection of Jorge Loyzaga's residential masterpieces, capturing their timeless allure." – Mauricio de la Garza Clariond
About the collaborators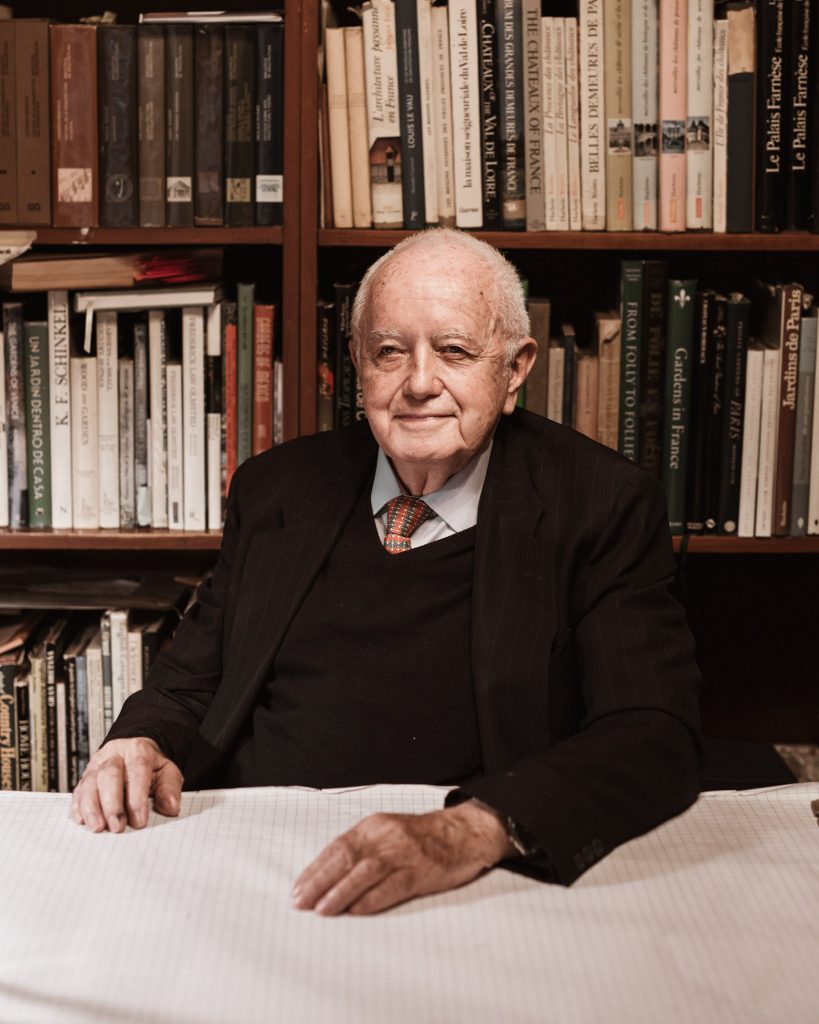 Jorge Loyzaga is a Mexican architect, restorer, and the founder of the Mexico City–based design studio Loyzaga, which he runs with his daughters, Sophia and Fernanda. Mauricio de la Garza Clariond is a Mexican architect, photographer, designer, and interiors and travel blogger. Philip Alvaré is an editor, writer, and creative director.
Reposted from: Jorge Loyzaga: Classical and Harmonic Proportions – Rizzoli New York (rizzoliusa.com)
Text credits: Rizzoli
---
###
---
INTBAU College of Traditional Practitioners (ICTP)
The INTBAU College of Traditional Practitioners (ICTP) is a peak international professional body for practitioners in traditional urban design, architecture, and the building arts who have produced a sustained output of traditional work of the highest quality over at least five years of practice. Full details on: Members | INTBAU.