INTBAU Young Practitioners (IYP) recently met up in Winchester for one of INTBAU's series of IYP events that allows our members to meet up, share current projects and ideas as well as network with fellow IYP members.
This event included four architects from Adam Architecture, woodcarver Sarah Goss, blacksmith Dewi Prysor and staff members from the Prince's Foundation for Building Community.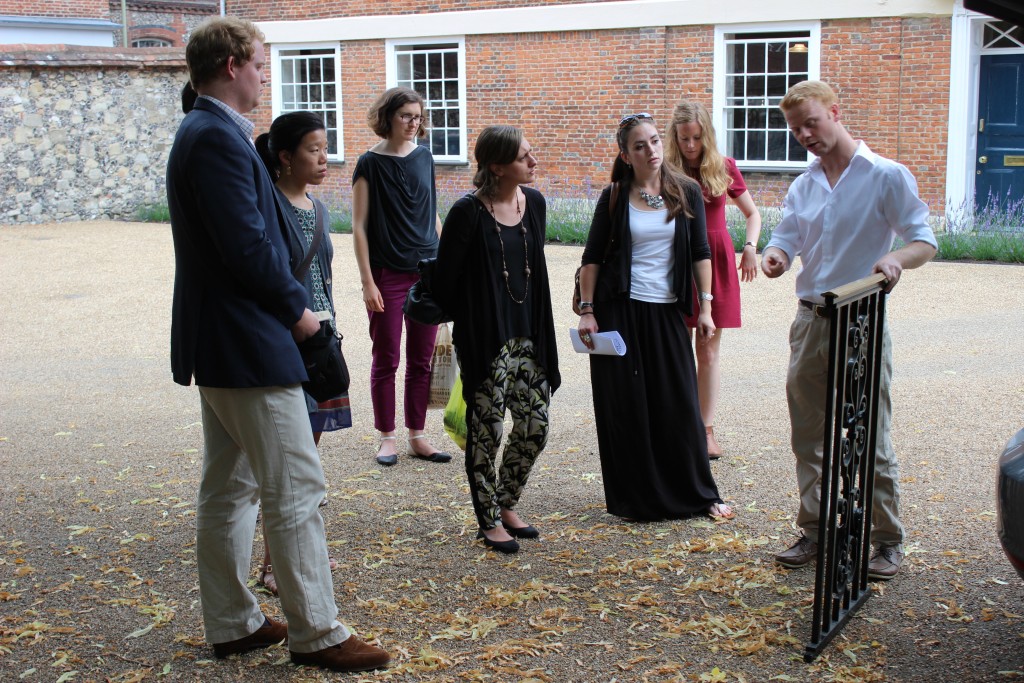 The location of IYP events vary depending on current members and their locations of work but have previously included members workshops and architect practices.
IYP membership is open to individuals at the beginning of a career in traditional architecture, urban design, or the building arts and is designed for those who do not currently have the required five years experience for membership of the ICTP.
You can find out more about IYP membership on our website here.  Or you can contact Harriet Wennberg at Harriet.Wennberg@princes-foundation.org