An INTBAU team of experts has contributed to and participated in a workshop held in Aluva, India, from 11-13 November.
The workshop was part of a project supported by the British High Commission to help Aluva minimise climate risks. Outcomes emerging from the two day India-UK technical workshop in Aluva this week were discussed on 13 November. Bharat Joshi, British Deputy High Commission, Chennai said: "Exactly a year ago today, Their Royal Highnesses The Prince of Wales and Duchess of Cornwall were in Kochi, reflecting the importance we give to this beautiful state. I'm proud that today we are showcasing this important project which will support sustainable urban development in Aluva, and have wider lessons for Kerala and India-wide work on smart cities."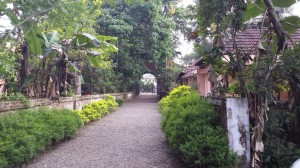 Roger Savage, Director, WS Atkins, UK said: "The future proofing cities approach developed by Atkins has helped open up discussions about the future and identified problems and potential, so projects can be developed in an integrated manner to improve the quality of life and prosperity for residents. These projects will be a substantial complement to the to-be-announced town masterplan. There are opportunities to tackle environmental challenges whilst generating economic and social development through tourism. The project will result in a development framework plan which will aim to link with the 2031 town plan. This will provide a solid basis for the development of detailed proposals, acknowledging the context of Aluva and the climate risks and development pressures it faces.
The project will also develop an implementation plans for 2-3 priorities emerging from discussions this week." Alireza Sagharchi, Trustee, INTBAU, UK said: "INTBAU UK with INTBAU India are delighted to be a part of the master planning project team for the Aluva municipality. Our aim is to ensure that in the process of development, Aluva maintains its strong sense of community, distinct local identity, character and important public places. Our joint effort with WS Atkins UK, Foreign and Commonwealth Office, UK, can provide a framework that would enable Aluva to embrace the necessary changes and challenges brought about by expansion, urbanisation and climate change." Gregory Briffa, First Secretary, British High Commission, New Delhi said: "We are pleased to be bringing together world class UK expertise from WS Atkins and INTBAU with participants Aluva municipality and Government of Kerala. This is an excellent example of India-UK partnership to support inclusive urban growth. Master planning offers the opportunity to promote more energy efficient patterns of growth, and improve resilience to flooding and other impacts of climate change."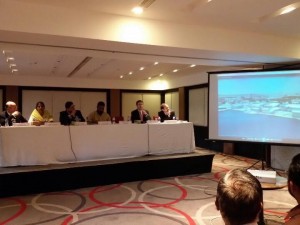 Key takeaways from the two-day workshop were: – the two-day workshop involved brainstorming, understanding issues and opportunities around Aluva, between various stakeholders/senior officials from departments such as Kochi Metro, state police, town and country planning department, municipal engineer from Aluva, water resources department and Kerala Electricity Board, Aluva City Municipal Council as well as senior consultants from WS Atkins and INTBAU. – issues emerging from the discussions involved a lack of waste management, uncontrolled development, general pollution, transportation and connectivity, inadequate water drainage system and the need to improve public spaces so that they are safer for women and children. While at the same time, opportunities comprise preserving local heritage and the Periyar river, which is considered the lifeline of Aluva. – stakeholders identified the need to produce a framework plan that complements the 2031 town plan, along with developing an implementation plan to identify specific priority projects, on issues emerging from the discussion. The workshop also acknowledged the need to support a process of identifying finance for such projects.
Further information:
There are two articles from the British High Commission Chennai: