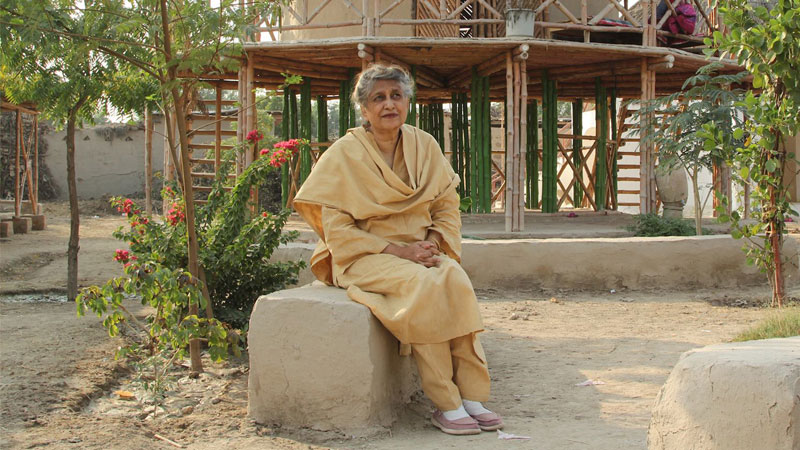 Date: Thursday, 20 February
Time: 18.30 – 20.00
Where: The Lydia & Manfred Gorvy Lecture Theatre, V&A South Kensington
We are delighted to announce that INTBAU will be co-hosting an evening of talks with The V&A's Culture in Crisis programme to bring attention to the importance of community-based strategies for the preservation of cultural heritage.
The Culture in Crisis programme was set up by the V&A to bring together those with a shared interest in protecting cultural heritage. It seeks to support communities that suffer cultural loss, whether through conflict, criminal acts or natural disaster. One of its recent initiatives is the portal, which provides a forum for sharing information, inspiring and supporting action and raising public awareness.
The event itself will take place at the V&A, and at the centre of the discussion will be a presentation by the celebrated Pakistani architect and co-founder of the Heritage Foundation of Pakistan, Yasmeen Lari.

Lari, who also chairs the INTBAU Pakistan chapter, has championed the development of sustainable architecture at a community-built 'Zero Carbon Campus' in rural Makli, a UNESCO World Heritage site in Pakistan. Also the site of the recent INTBAU conference in 2019, at Makli Yasmeen Lari has demonstrated the long-lasting and far-reaching benefits of centering communities at the heart of cultural preservation efforts.
With improvements to socio-economic conditions, environmental protection and heritage preservation driven by local villagers, this inspiring project has shown the interconnectivity of people, heritage and the environment – and how aligning these interests can lead to the collective benefit of all areas.
Alongside this presentation, the event will bring together a panel of speakers from across the heritage sphere to discuss these themes in relation to their own practices.
This Culture in Crisis and INTBAU collaborative event is programmed in partnership with RIBA
Tickets are free, but a limited number are available and can be booked here.