The sum of €50,000 has been awarded to three design proposals in chosen locations across Spain in Phase II of the Richard H. Driehaus Architecutre Competition.
An international jury comprising of representatives from INTBAU, and the Spanish Ministry of Transport, Mobility and Urban Agenda, with the collaboration of the Spanish Ministry of Culture and Sports and the Council of Architecture Institutes of Spain (CSCAE), met to select the entries that best preserved local traditions and sought to conserve Spanish cultural heritage. 

The winning architects were Javier Senosiain Jauregui for the municipality of Buitrago del Lozoya; Susana Granizo Polo and Silvia N. Gómez Díaz for Valpuesta; and Francisco Sánchez Salazar, Miguel Antonio García and Jesús Llanos Jiménez for Zubiri. 

The final projects were selected from a total of 39 proposals submitted from around the world. Each entry was selected for specifically addressing the needs of the three municipalities selected by the jury in Phase I of the Competition.
The jury also took into consideration the sustainability of the proposals, how each was able to integrate into the local culture, and positively impact the local community.
Winning proposals for Valpuesta, Buitrago del Lozoya and Zubiri.
The proposal by Susana Granizo Polo and Silvia N. Gómez Díaz was for the municipality of Valpuesta (Burgos). It consists of the recovery of a building complex located in the main public space of the village and the creation of cultural facilities in the rehabilitated buildings. These will house a study center that will research the origins of the Castilian language and their roots in this location.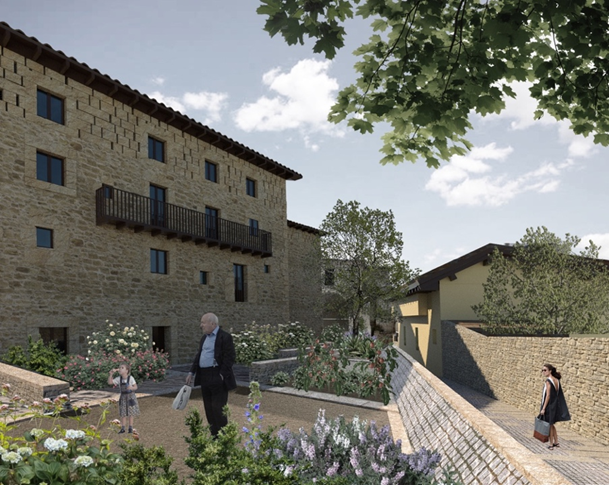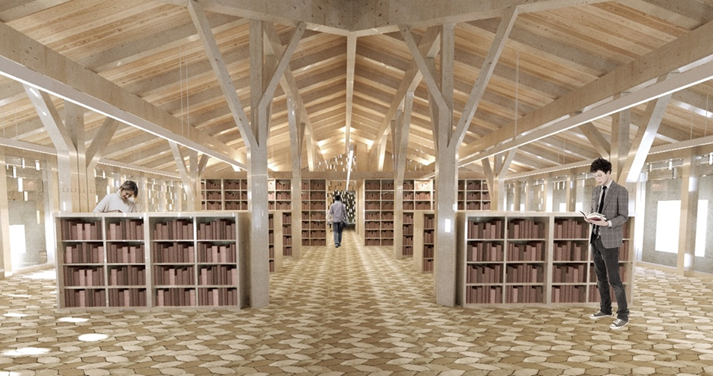 The award-winning proposal for Buitrago del Lozoya, carried out by the architect Javier Senosiain Jauregui, proposes the reconstruction and recovery of an entire block of its historic center and the creation of new public spaces. These buildings will be used for tourist accommodation.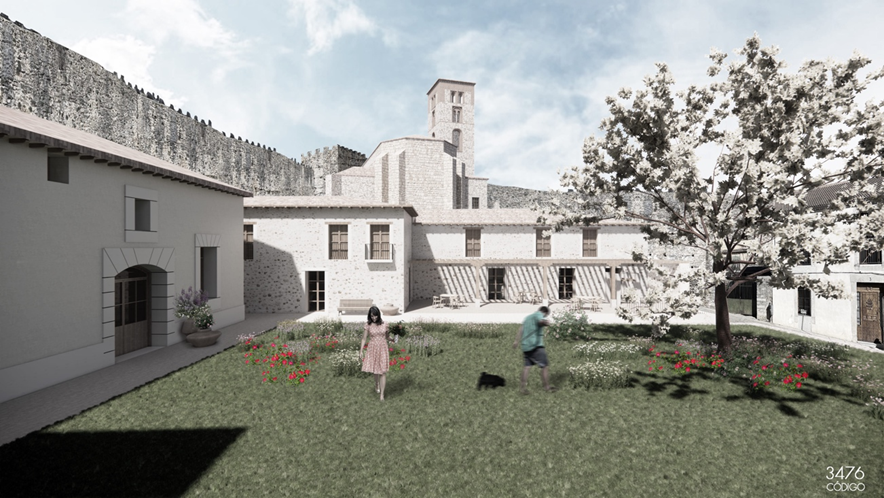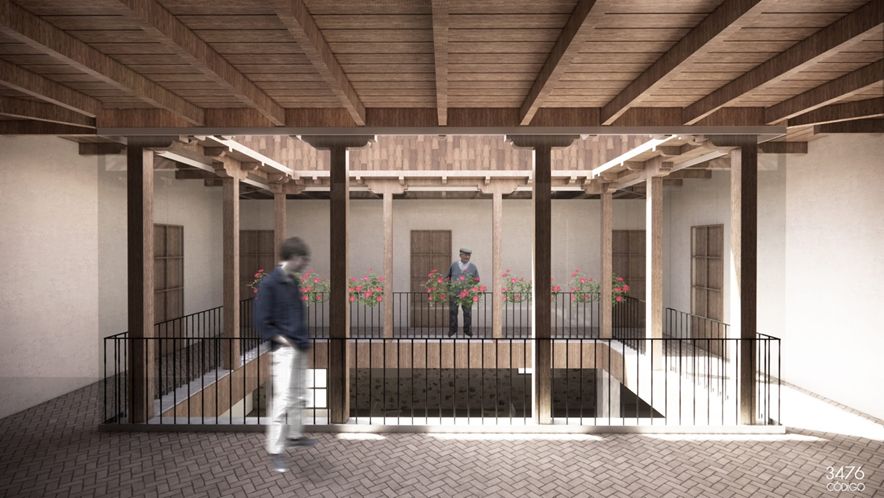 In Zubiri, the proposal by Francisco Sánchez Salazar, Miguel Antonio García and Jesús Llanos Jiménez has been chosen. This proposal seeks to recover a large stone building next to the Camino de Santiago and create a culture center. the plans conserve the structure, its original materials, but transform the interior, creating various spaces that support the revitalization of this area. A new construction is also proposed in the square in which the building is located, in order to support the adjacent neighborhood gardens.