The first INTBAU World Congress: Local Solutions to Global Challenges took place in London on 18th and 19th February 2015. Designed to build on INTBAU's track record of international conference activity, the World Congress' programme of special events attracted media and public attention to the individuals, businesses and communities around the world who work to create sustainable solutions to the modern challenges of urban life. INTBAU's Patron, HRH The Prince of Wales, hosted a report-back session to conclude the World Congress, which strengthened delegates' and the INTBAU network's commitment to further action.
(You can now listen to the audio from our World Congress here)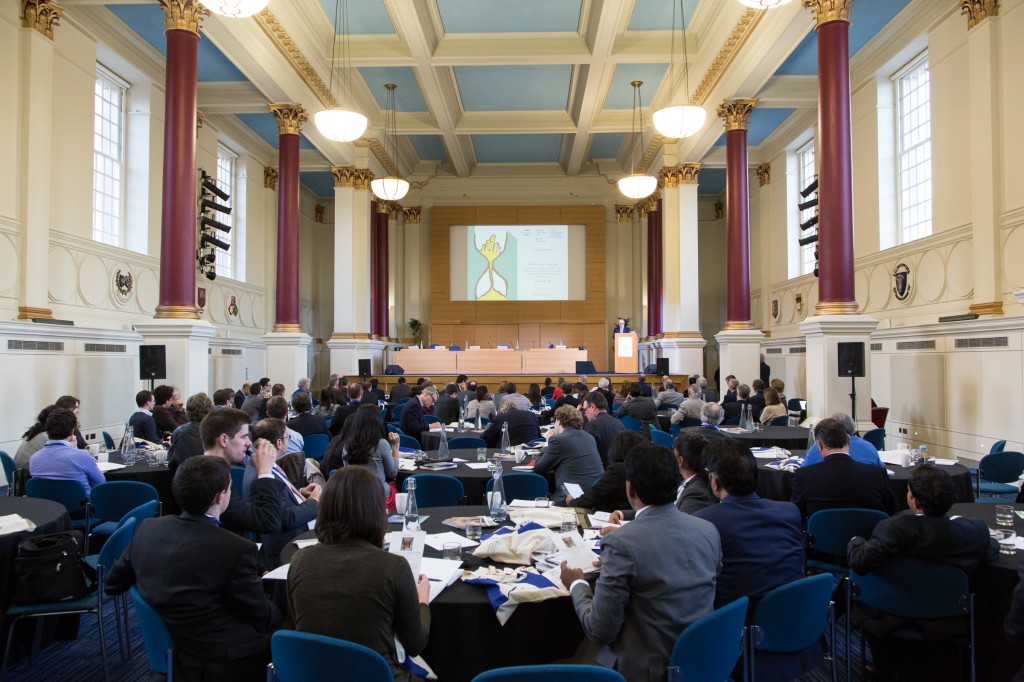 People and communities were at the heart of the events which provided the opportunity for an international exchange of knowledge transcending the boundaries of style and place. The World Congress also provided a forum for discussion and debate on the expression of local identity, culture, and tradition in an age of advancing globalisation.
Delegates were drawn from across INTBAU's international network, with representation also from multiple partner organisations. In addition, the World Congress attracted an audience new to INTBAU and its mission, to extend the dialogue on shared significant issues related to today's built environment.
15 of INTBAU's 22 international chapters were represented, with some of our key network partners travelling from as far as Afghanistan, Guatemala, and the Philippines.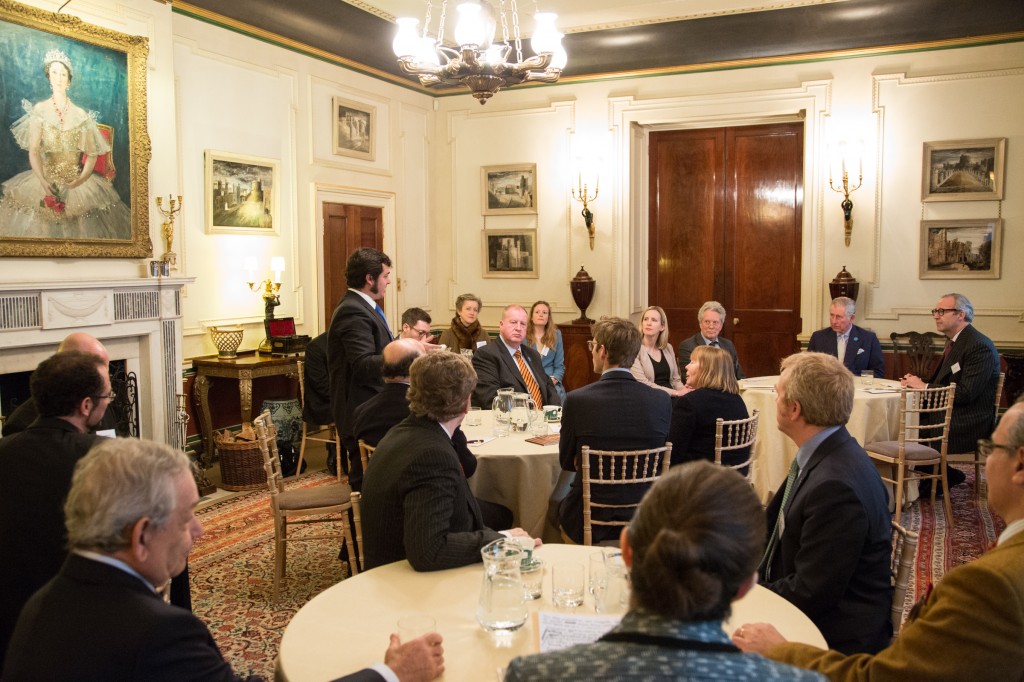 World Congress Overview
The Congress was divided into three sessions, with each session treating a different theme: people, to open the Congress; education as the focus of the second session; and to conclude, sustainability.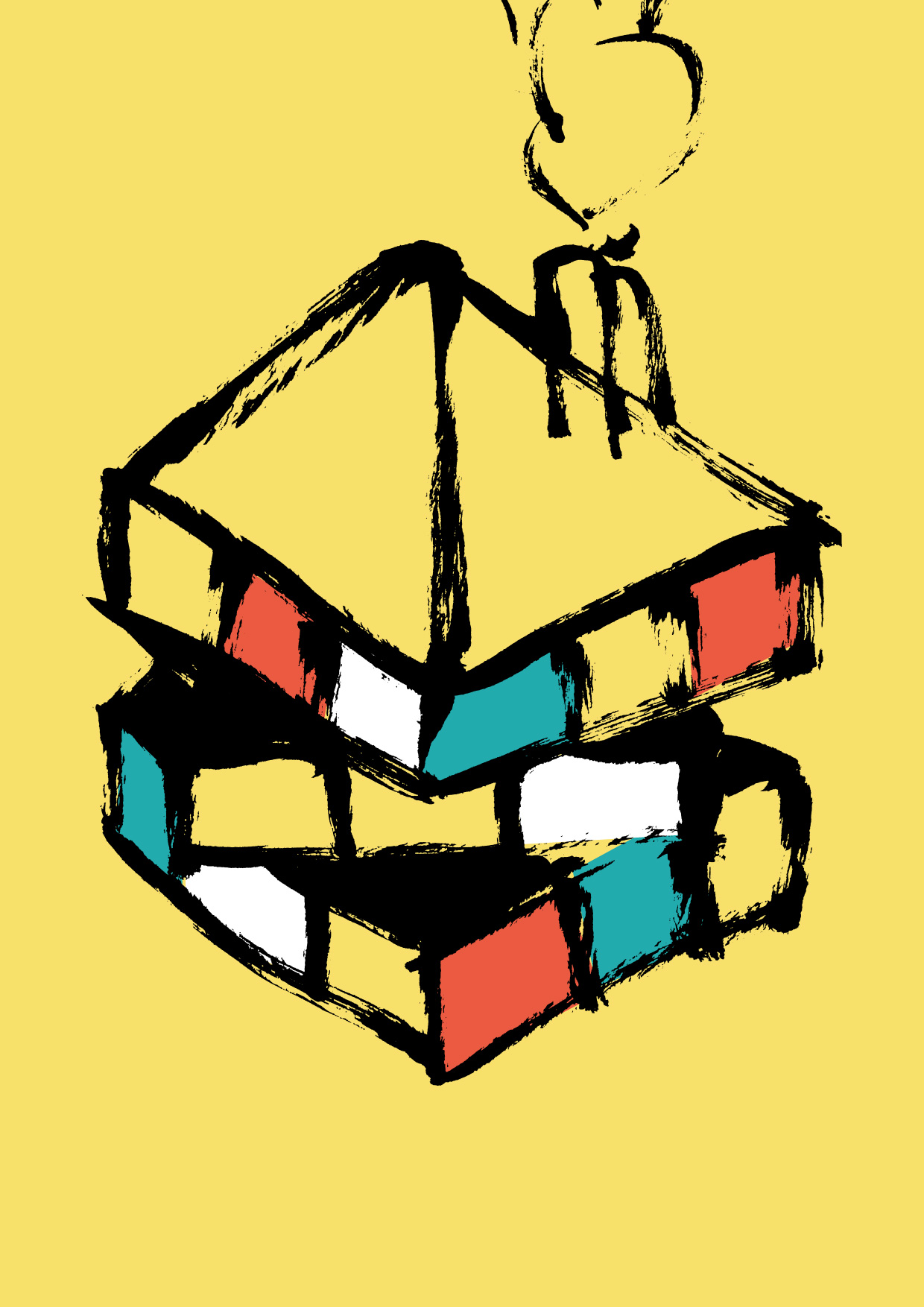 1.    PEOPLE | what makes a place feel like home?
New buildings and places should contribute to the development of collective identity.
This Congress theme put people and communities right at the heart of the design and development of new buildings and places. It explored the local, regional and national traditions that provide the opportunities for communities to retain their individuality with the advance of globalisation.
In this opening Congress session, delegates heard from Prof. Robert Adam (ADAM Architecture and INTBAU UK) who gave insight into the definition of place identity, and place identity's complex relationship with localism and globalisation. Dr Thomas Wide (Turquoise Mountain and INTBAU Afghanistan) presented some of the challenges facing Murad Khane in Kabul, Afghanistan, and demonstrated Turquoise Mountain's extremely impactful past and present work in the area. Tommy's 'before and after' photographs of buildings and public spaces in Murad Khane were particularly effective at conveying the amount that has been achieved. Prof. Mark Brearley (Cass Cities at London Metropolitan University) outlined some of his and his affiliates' work to promote the importance of London's high streets, which are so often the backbone of their local communities, and which are too often ignored in current planning. Prof. Alejandro García Hermida (Universidad Alfonso X el Sabio and INTBAU Spain) discussed the community-based work that he undertakes with the NGO Terrachidia, restoring and rebuilding examples of earthen architecture in the vernacular style in desert oases in southern Morocco. Alejandro and his team have witnessed how well-suited earth architecture is to the southern Moroccan context, and how the current propensity to build in concrete is resulting in buildings that are unusable in summer months. Dame Julia Cleverdon gave delegates an in-depth look at the Prince's Charities' 'Place' initiative and the far-reaching impacts it has had in Burnley, UK. The 'Place' initiative has learned a great deal about strategies for investing in and strengthening local communities. To close the session, Anne Fairfax (Fairfax & Sammons Architects) moderated a panel discussion including session speakers, Ron Fleming (the Townscape Institute), and Clive Aslet (Country Life editor-at-large). Discussion focused on the lessons of broad significance that can be derived from speakers' place-specific work, as well as on the relevance of place identity.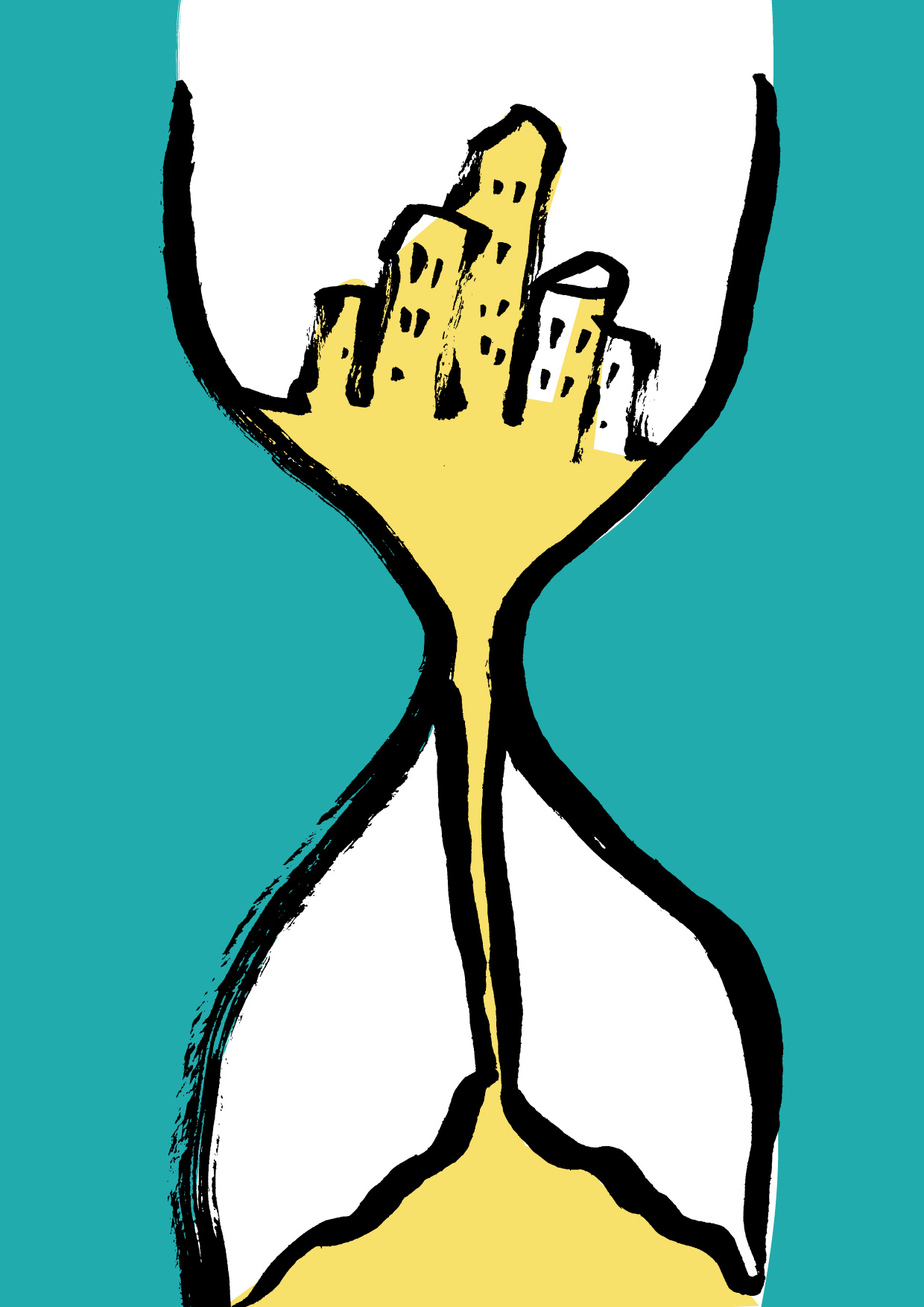 2.    EDUCATION | how do we design for enduring impact?
New buildings and places should be built to last.
This Congress theme discussed the skills tomorrow's designers, developers, and decision-makers will need to create durable buildings and places that are loved by their local communities.
The Congress' session on education began with Christine Franck (CARTA at the University of Colorado Denver), who gave an overview of the current architectural education system in the USA. Christine suggested some changes and improvements that could be made, and also cited positive examples of the changes already taking place. Prof. Samir Younés (University of Notre Dame School of Architecture) then presented three projects he has worked on with his students, in Havana, Palermo, and Madrid. Ben Bolgar (the Prince's Foundation for Building Community) outlined the Foundation's unique approach to education and to championing its principles. Greg Foster (Habitat for Humanity) gave delegates a high-level understanding of Habitat for Humanity's work, and Aruna Paul, Habitat's in-country director for Nepal, then provided a closer look at some of the projects and initiatives in Nepal. HRH The Duke of Gloucester, patron of Habitat for Humanity GB, concluded the lecture with a few thoughts, and also set the scene for INTBAU and Habitat for Humanity's intention to explore possibilities for future collaborations. The final lecture saw 13 of INTBAU's international chapter representatives give very brief presentations on the current work of their chapters, from Canada, to Portugal, to Poland, to the Philippines, to Italy, and Cyprus. Alireza Sagharchi (Stanhope Gate Architecture and INTBAU UK) moderated a panel discussion to conclude the session.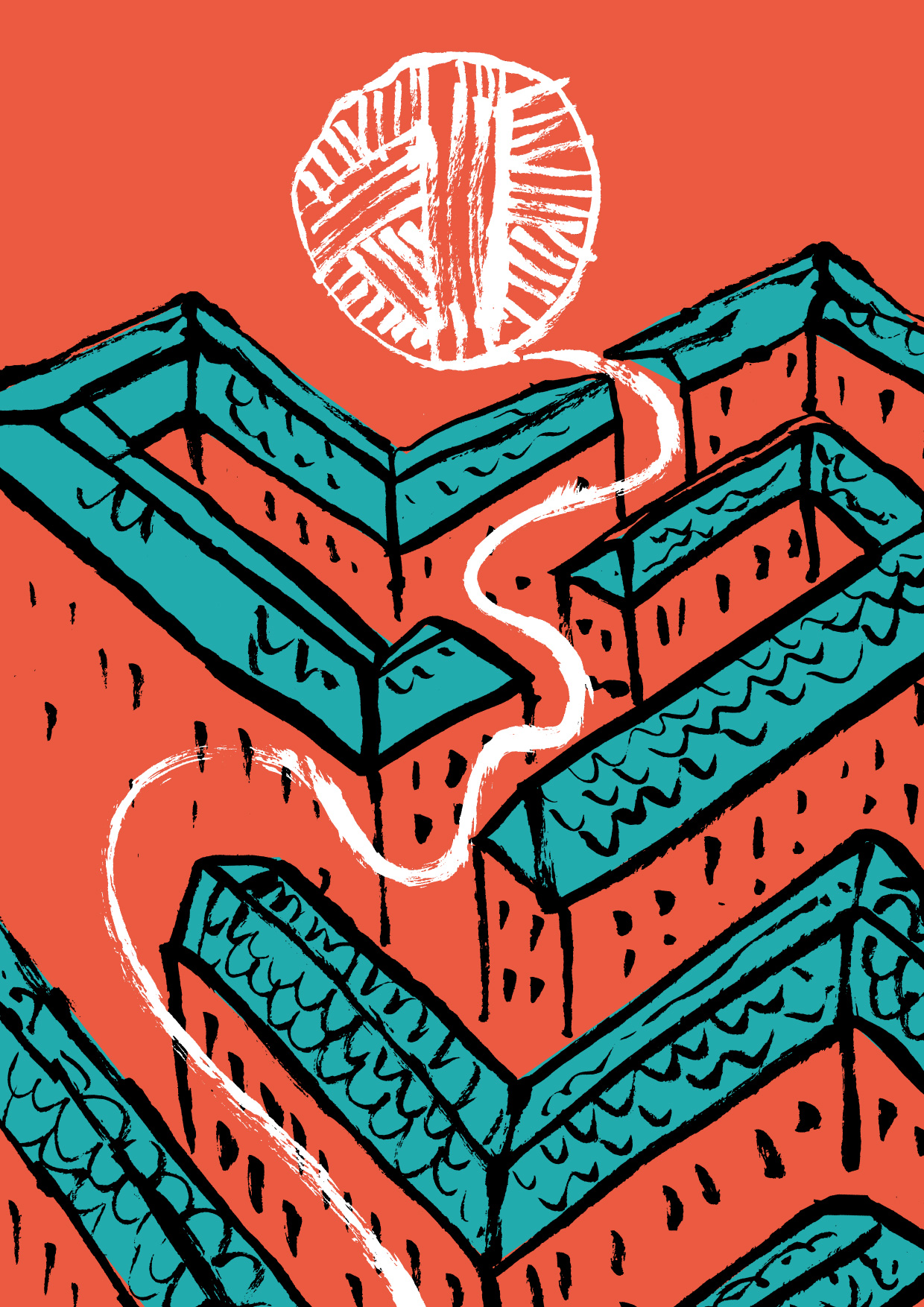 3.    SUSTAINABILITY | what can we learn from the past for a brighter future?
New buildings and places should support the resilience of local environments and the planet.
This Congress theme explored the techniques, practices, and collective community knowledge that can make a significant contribution to the present and future sustainability of the built environment sector.
The final Congress session opened with The Rt Hon. John Gummer, Lord Deben, chair of the UK Independent Committee on Climate Change. Lord Deben spoke about climate change and its impacts from his uniquely well-informed perspective, and also focused on the significance of climate change for our fragile built environments. The sustainability session continued with Steve Mouzon (the Original Green), who gave delegates a fast-paced and energetic look at some of the simple solutions derived from tradition that can make buildings in the Caribbean more sustainable, more comfortable to live in, and more 'at home' in their contexts. Peter Elmlund (Ax:son Johnson Foundation) and Johan Martelius discussed the research behind their new book, Swedish Grace: The Forgotten modern. David Strong (David Strong Consulting) then spoke about whole system thinking and the delivery of genuinely sustainable buildings, which called into question some of the achievements and sustainability ratings claimed by a selection of new developments in the UK. Finally, Greg Briffa (DfID) and Jebi Mather Hisham (Local Councillor for Aluva, India) discussed the current Future Proofing Aluva project taking place in Kochi, India, with funding from the British High Commission, and with the involvement of INTBAU and WS Atkins. The World Congress' headline sponsor AkzoNobel held a panel discussion to conclude the sustainability session, moderated by Siobhan Kennedy, and featuring Rohan Silva, David Lammy MP, and Per Nimer.
Report-Back and Reception with INTBAU's Patron
INTBAU's Patron, HRH The Prince of Wales, hosted a report-back session for World Congress speakers and partners, and for key members of the INTBAU network. This enabled Congress participants to deepen their understanding of what the Congress had achieved, and also provided HRH with an overview of the Congress' main points of discussion, as well as the conclusions reached at the end of the sessions on people, education, and sustainability.
Excellence Awards
The first INTBAU Excellence Awards were presented on Thursday 19th February to very deserving winners and highly commended entrants in four categories: new building; urban design; community engagement; and emerging talent. A special Visionary Supporter award was also presented to INTBAU's long-standing benefactor, Richard H. Driehaus.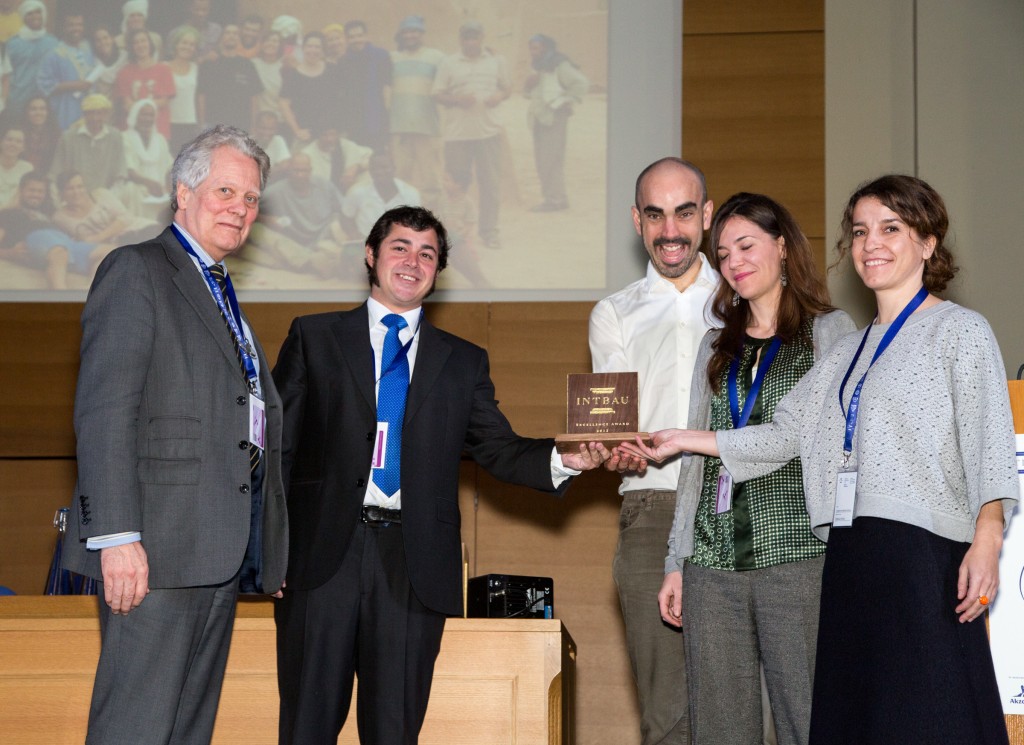 NEW BUILDING
WINNER     Shriram Junior High School, Uttar Pradesh, India (Deependra Prashad Architects and Planners)
HONOURABLE MENTION      Frist Residence, Alys Beach, Florida (Khoury & Vogt Architects) AND 198-202 Piccadilly, London, United Kingdom (ADAM Architecture)
URBAN DESIGN
WINNER     Brandevoort, The Netherlands (Rob Krier | Christoph Kohl)
HONOURABLE MENTION     Proposed development of Corviale, Rome (Ettore Mazzola) AND Whitfield urban extension, Dover, United Kingdom (ADAM Architecture)
COMMUNITY ENGAGEMENT
WINNER     Earth building and architecture workshops in southern Morocco (Terrachidia)
HONOURABLE MENTION     Morrison Family Education and Outreach Pavilion (Aimee Buccellato)
EMERGING TALENT
WINNER     Joachim Tantau
HONOURABLE MENTION     Thomas Greenaway AND Robert Cox
Congress Aims
The inaugural INTBAU World Congress had the following objectives.
To raise awareness of the role of tradition and heritage in urban regeneration and sustainability.
To position traditional learning and vernacular character as key contributors to the expression of local identity around the world.
To explore sustainable and progressive solutions to the present and future demands of urban life.
To provide the opportunity for an international exchange of local knowledge which transcends the boundaries of style and place.
Thanks to the participation of over 160 members of INTBAU's network, as well as existing and new partners, these events succeeded in achieving all of these aims. To have lasting impact, however, this success must prompt continued discussion, further debate, and future events. We hope very much to see you at the next INTBAU World Congress.
You can now listen to an audio of all the speeches at the World Congress via the Traditional Architecture Group website here
*NOTE: all images included on this page are (c) INTBAU.