Magdalena Garbarczyk, Mathew Hay and Min Hall of 'Strawlines' and Laia Gemma Garcia Fernandez and Carlos Bergillos Soler from Un Refugio Colectivo have been jointly awarded first prize in the INTBAU Architecture Challenge. The Strawlines team are awarded for their housing proposal for Te Waipounamu, New Zealand. Laia Gemma Garcia Fernandez and Carlos Bergillos Soler are recognised for their participatory women's shelter in Bafatá, Guiné-Bissau.  
Gabriel Banks and Lea Hirschmann are second prize winners for their housing solutions for Addis Ababa, Ethiopia. They share second prize with Abhishek Chandarana, who developed a school proposal for Ras Al Khaimah, UAE.  
The international jury, consisting of Farrokh Derakhshani, Yasmeen Lari, Alireza Sagharchi and Marcel Vellinga, awarded both first prize teams £3,000, and both second prize teams £1,000.  
Five further projects receive commendations and will be exhibited online alongside the winners from an initial pool of submissions from 21 countries. 
The jury selected entries that demonstrated a deep understanding of local building traditions, and showed how these could be adapted, advanced and replicated to meet community needs. Participants had to demonstrate a keen knowledge of material palette, provenance and the practicalities of construction relevant to their chosen location. 
The joint winners demonstrate two very different, very local solutions to the same global challenge of a lack of suitable housing. The teams in New Zealand and Guiné-Bissau showed significant knowledge of their chosen context, its climate and building traditions, appropriate materials, and, crucially, the needs of the local communities. Equally, the second prize-winning designs for the UAE and Ethiopia are both excellent examples of the learning from and innovative adaptation of traditional forms and techniques, intended to bring together local people in a self-sufficient co-building strategy. 
On the winning and commended schemes, jury chair Alireza Sagharchi commented, "the jury was particularly impressed by the entries which responded specifically to context, whether this was the availability of local materials, or the state of local knowledge and skill in the community. We are delighted that the shortlisted entries will be exhibited online, and at the prospect and potential of these submissions to create impact by influencing and inspiring other designers."
Fellow jury member Farrokh Derakhshani said, "the range of entries from 21 countries and their diversity made the judging a challenge. The high quality of the projects was remarkable especially seeing many innovative approaches to such important issues as rapidly developing settlements both in rural and urban contexts, environmental concerns and ever-changing societies."
About the Winners
The joint first prize winner, 'Meeting Traditional and Innovation: The Women's Shelter' in Guiné-Bissau, is the result of a collaboration between Un Refugio Colectivo, an architectural organisation seeking to promote socio-environmental justice through built interventions, and Fundación Anabella, which supports women who suffer gender-based violence. The pioneering first women's shelter in Guiné-Bissau provides communal housing for women and children where they can receive counselling and support.
The proposal included a housing area with individual family rooms and communal spaces such as living room, kitchen and a vegetable garden. An area within the plot also included a restaurant and bakery to provide sources of livelihood for occupants and to help the women to become financially independent.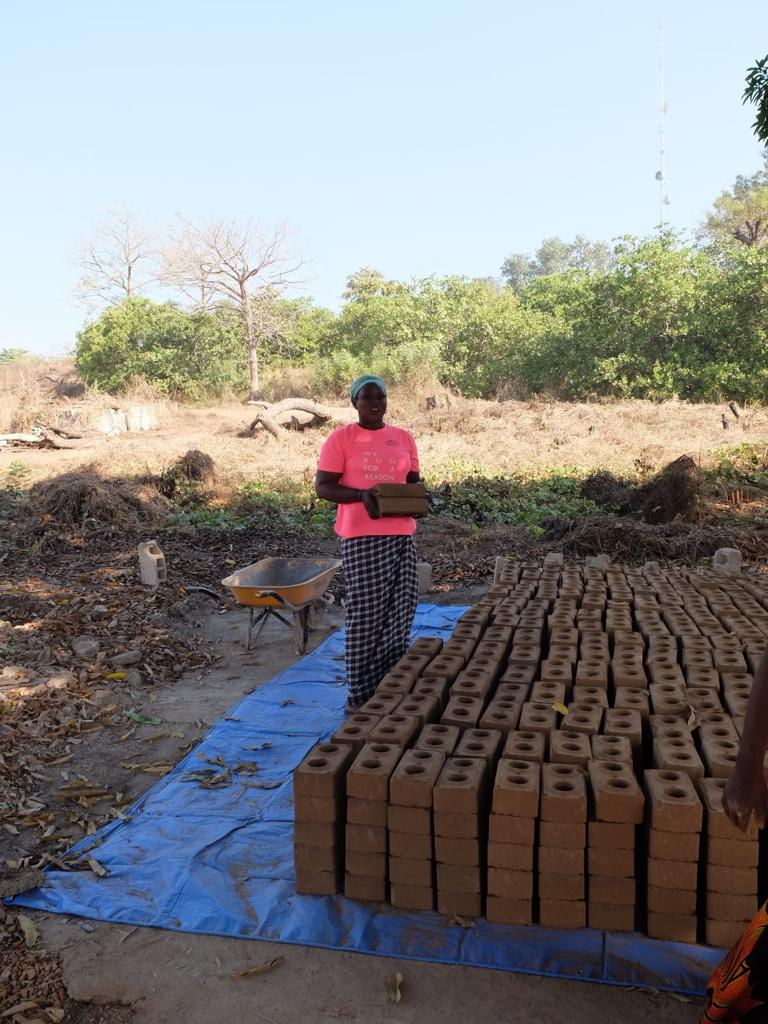 The second joint first prize winner is the 'Strawlines' team, made up of Magdalena Garbarczyk and Mathew Hay (Fineline Architecture), and Min Hall (Unitec Institute of Technology). Through their housing proposal, the team looked to address the two most pressing issues for Aorteoroa, New Zealand, which are climate change, and a chronic housing shortage. The team proposed a new vernacular in their designs for a modular low carbon housing system, using straw and timber in structural insulated panels. The proposal offers a holistic solution that balances tradition and innovation to address the urgent need for sustainable housing in the region. The team also sought to re-establish the close ancestral relationship between agriculture and construction and between the people and the land – tangata and whenua.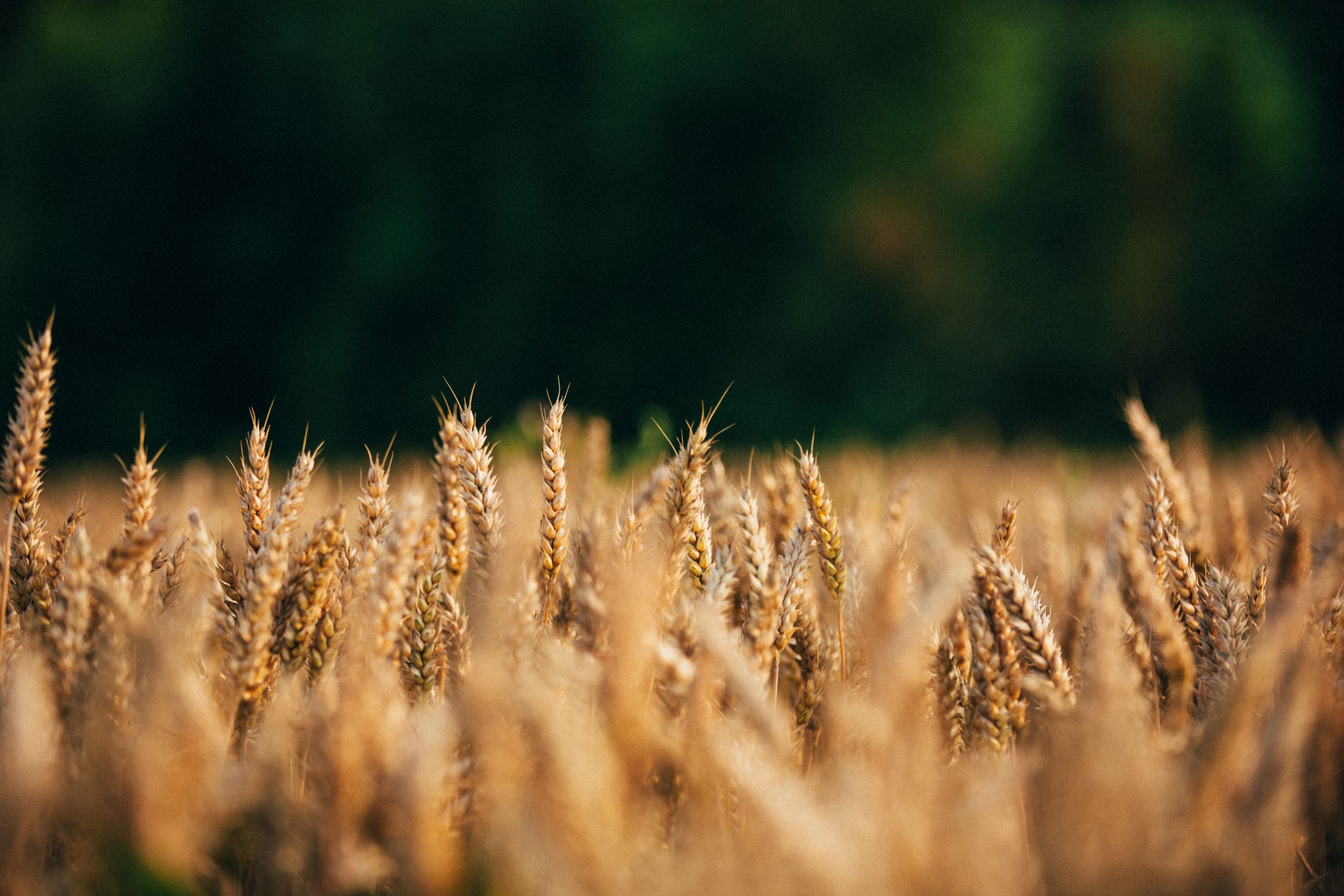 The second prize winning entry by Abhishek Chandarana was for a pre-primary school in Ras Al Kaimah, UAE. The proposal makes innovative use of local materials such as lime, palm leaf and earth, reflecting traditional architectural material applications, as well as bringing together school children and the local community in a co-building strategy.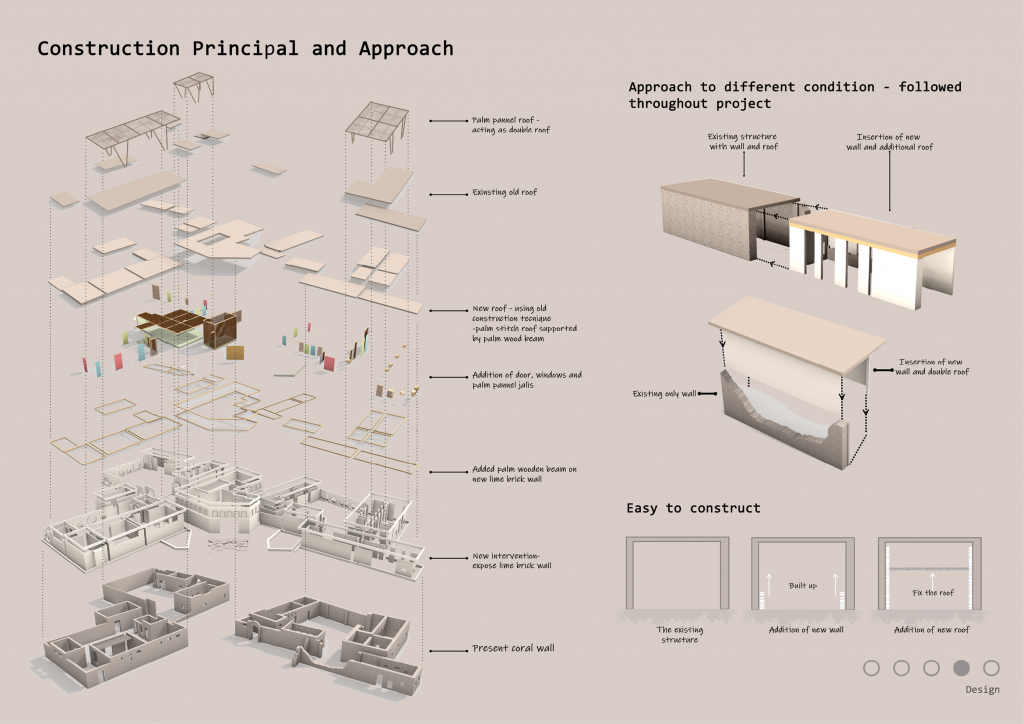 The joint second prize is awarded to Lea Hirschmann and Gabriel Banks for their project, 'Learning from Addis, Building on Traditions'. This proposal drew on the traditional typology of the Roundhouse as a site to convene and upskill local people. The project proposed medium-density Kebele housing be built by the community within an informal neighbourhood, satisfying the urgent demand for housing in the rapidly urbanising context of Addis Ababa, Ethiopia.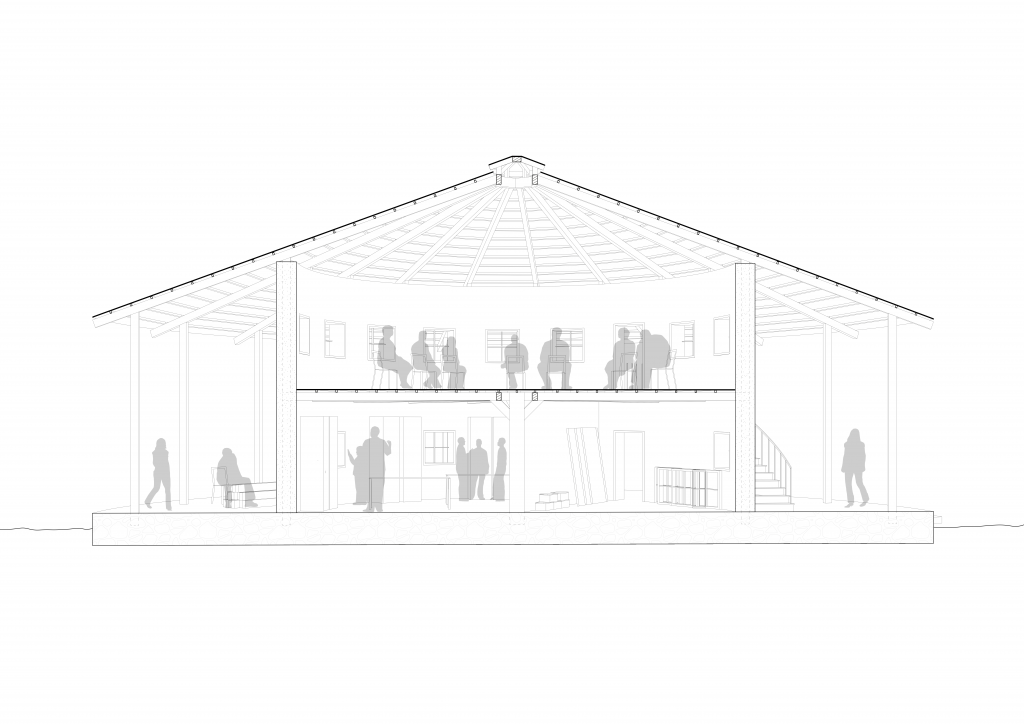 Projects which received a commendation from the Jury
'Back to Roots' by Amr Abdou Eldessouky Basal for El-warak island, Cairo, Egypt
'Lifecycles of Vormsi' by Iiris Tähti Toom and Sebastian Fischer Stripp for Vormsi Island, Estonia
'Casas en San Pablo' by Veronica Rosales, Isabel Mosquera and Christian Tamayo, for San Isidro-Manabí-Ecuador
'Re-source Villard-de-Lans' by Alban Thoral, Philippe Paumelle, Yann Mazimann, Victoria Schulz-Daubas, Andrew Smith, and Justine Peyre, for Villard-de-Lans, Isère, France
'A Resilient Translation of the Itbayat Heritage House' by Frank Urcia, Jose Acorda Miranda and Rodelon Ramos (contributor), for Itbayat Island, Batanes, Philippines
Commended projects will be exhibited alongside the winners in an online exhibition in the Spring.
Architecture Challenge principal sponsors:

Architecture Challenge supporter: