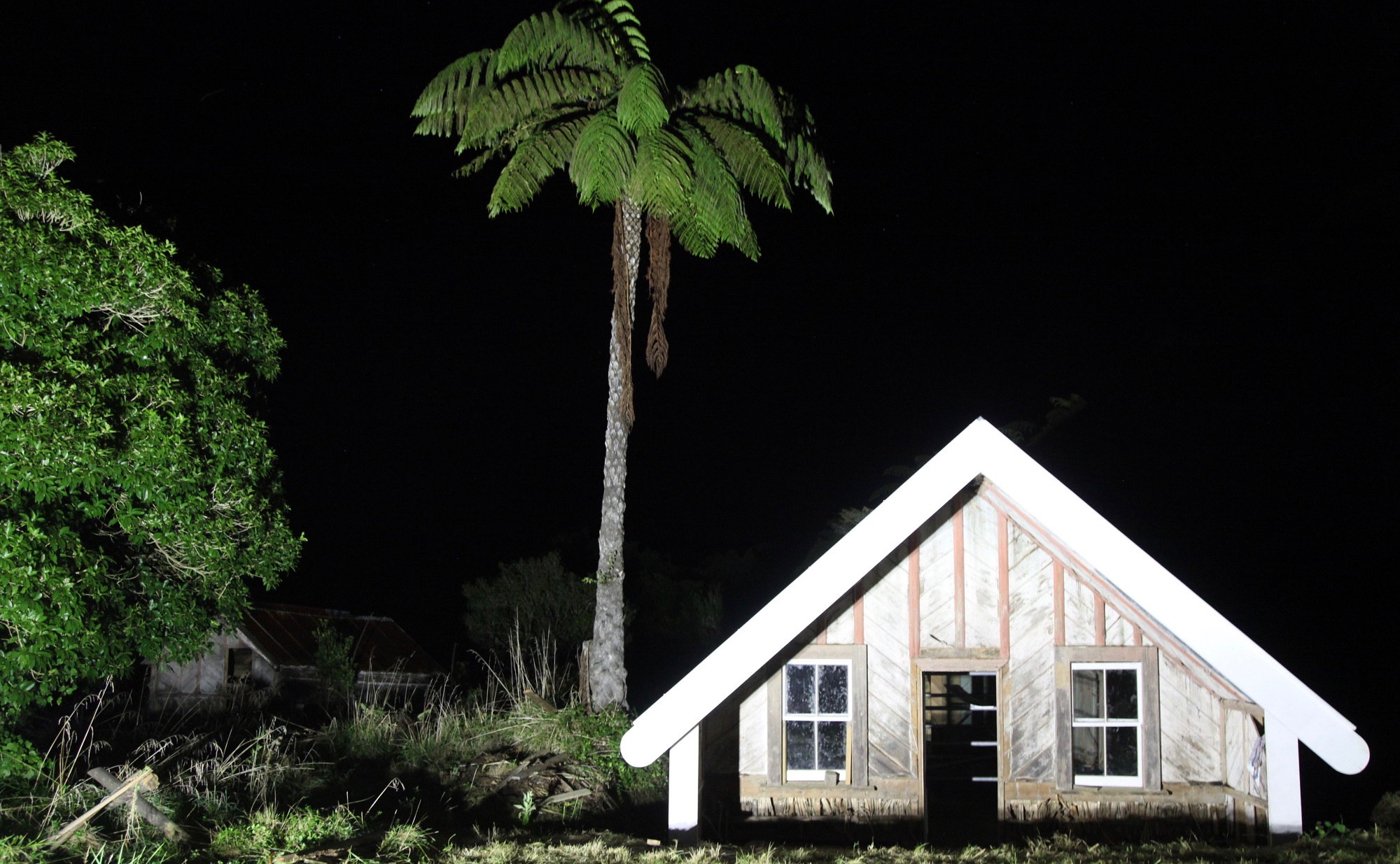 INTBAU Aotearoa New Zealand is the 26th national Chapter and represents a new twist on the network's interpretation of 'traditional' concepts and practices.
INTBAU NZ encourages an understanding of 'tradition' as the transmission and interweaving of customs or beliefs from generation to generation, with a particular emphasis on the potential for such interweavings to bolster socioecological resilience. Due to our bi-cultural settlement history (Māori and Pakeha / British) and ongoing commitment to socio-ecological flourishing, Aotearoa New Zealand offers a unique context in this regard. In other words, the bicultural and increasingly multi-ethnic people of this place have a unique opportunity to both support and challenge the role of tradition in shaping affordable, culturally connected and liveable landscapes. Furthermore, the fertile (yet vulnerable) natural environment of Aotearoa New Zealand demands a more harmonious and resilient approach to building than those approaches normalised by dominant development trends.
INTBAU NZ is thus dedicated to the support of transmitting and interweaving building customs or beliefs from the past with contemporary technological and social advancements to maintain and improve the structure and functionality of Aotearoa New Zealand's built environment. INTBAU NZ looks to our history in order to move forward, and recognises that creative interweavings of old and new may be necessary for socio-ecological resilience in an increasingly volatile climate. INTBAU NZ prioritises the creation of built environments that support social, cultural and ecological systems capable of self-organisation, learning and adaptation.
INTBAU NZ aims to support, challenge and advance the goals of already active domestic and international networks of individuals and institutions dedicated to better placemaking in the 21st Century.
For more information and to stay up-to-date with current INTBAU NZ initiatives, please visit our full website at www.intbaunz.com
CHAPTER BOARD
Chapter Chair / ICC Delegate — Crystal V Filep
Deputy Chair — Rau Hoskins
Pictures:
1: Dunedin Railway Station – Circa 1906 – designed by George Troup, refurbished in late 1990s along with Anzac Square in Dunedin, Otago
2: Mataatua wharenui – 1875 carved meeting house at Te Mānuka Tūtahi Marae, Whakatāne.  New Zealand's only repatriated and most traveled Māori meeting house was returned to the Ngāti Awa tribe in 1996, having been taken by the New Zealand government in 1879. Mataatua was exhibited at International exhibitions in, Sydney, Melbourne and London prior to being erected back in New Zealand at the Otago museum in 1926. Following comprehensive restoration Mataatua wharenui was re opened as part of the Te Mānuka Tūtahi marae development in 2011
3: Fleur's Place – 2002 – icon of Aotearoa New Zealand's cuisine heritage, built from repurposed materials on an early whaling station site in Moeraki, Otago
4: Huriawa Pā – mid-18th Century – a stronghold of Ngāi Tahu chief Te Wera, now a historic reserve near Karitāne, Otago
5: Lanarch Castle Gardens – Circa 1871 – developed from 1967 within original garden framework by the Barker family, Otago Peninsula, Dunedin, Otago
6: Lanarch Castle – Circa 1871 – built by William Lanarch with skilled European craftsmen, restored from 1967 by the Barker family, Otago Peninsula, Dunedin, Otago
7: Victorian Villa – late-19th Century – typical timber frame construction from Aotearoa New Zealand's European colonisation, Port Chalmers, Otago
8: Victorian Precinct – late-19th Century – built from local Oamaru stone (hard, compact limestone), currently a hub of Steampunk culture in Oamaru, Otago
9: Mauri Ora whare nikau – 2006 traditional Māori dwelling at Puatahi Marae, Kaipara. Built by the Puatahi marae whānau along with Te Hononga (Unitec NZ Department of Architecture) and Kaipara College students, the whare has a Mānuka and Kahikātea timber frame with Nikau palm frond roof and wall thatching. These dwellings were common in the north of the North Island up until the 1940s when Department of Māori Affairs housing began to replace them leading to a loss of traditional construction skills
10: Kohanga Rehua wharepuni – Circa 1870 Earth floor Meeting house at Te Pooti Marae, Whanganui River. Restoration by the Hapū (Ngāti Kurawhatia), Te Hononga (Unitec NZ Department of Architecture) and Heritage New Zealand commenced in 2014. The simultaneous construction of new kitchen, dining and ablutions facilities will allow the Marae to be fully functional again from 2017