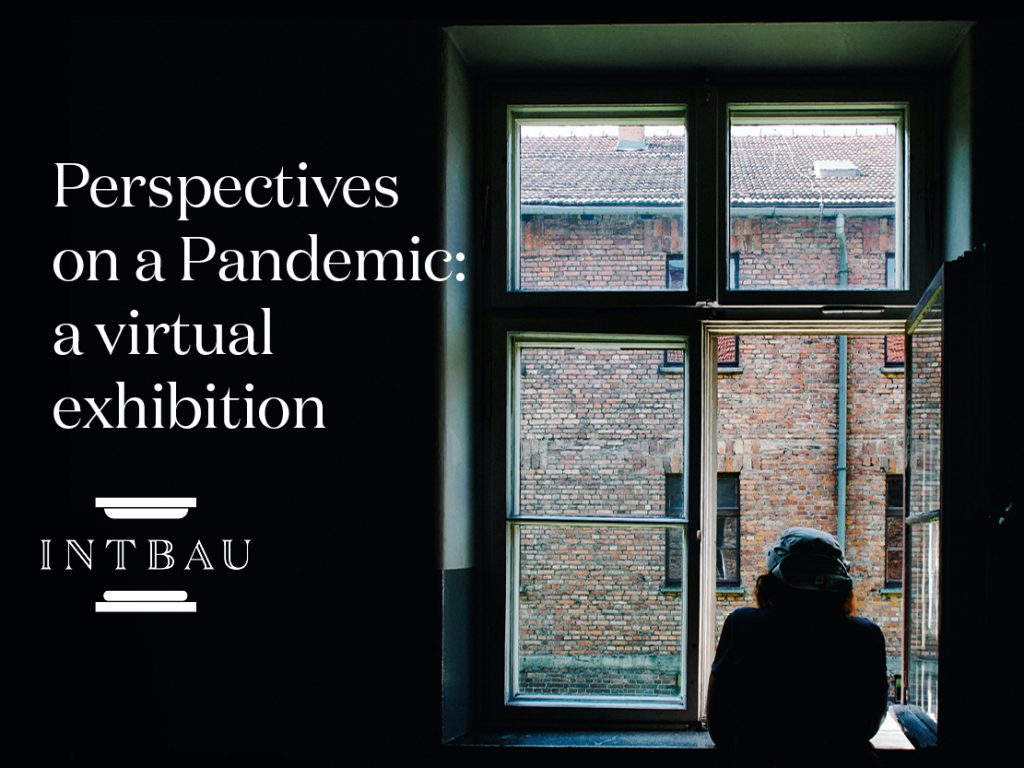 As we adjust to isolation, lockdown, and the changes happening within our work and the wider world, we're trying to focus on the rare positive aspects of the present moment and its opportunities, at least from an INTBAU perspective.
1. This coronavirus will be responsible for an as-yet-uncalculatedly enormous carbon offset, through a reduction in travel by air and road.
2. Our working and learning habits are changing, so that online tools are more the norm. This could mean less travel to meetings in future, as well as greater accessibility of courses and conferences.
3. The suffering caused by the pandemic is on a global scale, helping us to feel connection and empathy with people around the world.
4. At the same time, as we become more aware of our immediate surroundings, our families, our neighbours, and our communities, we are also becoming more connected to the local.
5. Through our isolation within them, we're also becoming much more aware of what works and what doesn't work in the design of housing, neighbourhoods, and cities.
And this is where you come in.
For those seeking creative distraction during these difficult weeks and months, we've created an online exhibition of works that show how COVID-19 has impacted and changed our relationship with and perspectives on the built environment.
We're asking you to take part. We want as many and as varied submissions as possible, from around the world, from schoolchildren, architects, health workers, bus drivers, planners, personal trainers, musicians, and chefs – to name but a few.
You might choose to draw about your frustration at the lack of an accessible green space, or photograph the new techniques you've devised for separating work and life when both are happening within the same place. You could paint your thoughts on the importance of physical or virtual classrooms, or sculpt your fear that a post-pandemic anti-density movement will lead to yet more urban sprawl.
Completed works can be in any medium that can be captured in one high-quality photograph. Requirements for photo resolution and dimensions will be sent to participants before the deadline. We'd also like you to give us a very short title for your work and, optionally, a short bio about you and how you're weathering this crisis.
We would love for you to donate your artwork to us, either as an original or as a print, to sell in an auction later in the year. The proceeds will help INTBAU to keep working, and to cover the costs of investing in the platforms, gadgets, and other technological wizardry that will keep us all going through these digital times and in the changed world to come.
If you'd like to participate, please email juliette.butler@intbau.org.